Interview with Tech From Vets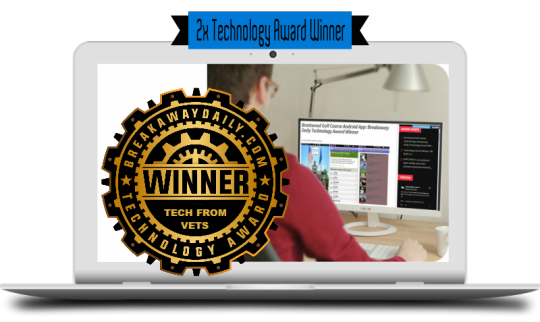 Tech From Vets are a technology company owned and operated by veterans of the United States Military. They are focused on developing award-winning mobile applications for businesses of all sizes.  As a recipient of the Breakaway Daily Technology Award for their company and their Brentwood Golf Course App, Tech From Vets have been highlighted in the Huffington Post, and Buzzfeed, just to name a few.
Tech From Vets has paid it forward in many ways including becoming a proud sponsor of the Florida Fallen Heroes Golf Classic.
Their mission of providing affordable technological services to the masses remains essential to their legacy.
What differentiates Tech From Vets from other companies is their ambition to teach ambitious individuals to shape our society to a brighter tomorrow. They are dedicated to teaching new entrepreneurs the proper way to use technology to their advantage while also applying that technology to a business.
CEO Dr. Shuford is a decorated U.S. Army veteran. He was recently awarded the Disabled American Veterans Community of Heroes Award, and he earned the prestigious Combat Action Badge at age 19 while serving in Bagdad, Iraq during Operation Iraqi Freedom 06-07.
"Our technology company was developed with a philanthropic spirit, we enjoy teaching businesses the correct way to utilize cutting edge technology such as mobile applications. We earn business through trust, we want our potential clients to understand that we want to help grow their business" says CEO Dr. Jeff Shuford.
BREAKAWAY DAILY: How do you stay so innovative?
JEFF: Our Director of Strategic Partnerships Lonnell McCall does a great job of advising me regarding the current needs of our customers, Mr. McCall also engages with potential clients to find out the needs of their businesses. We both are military service veterans, Mr. McCall is a 20-year navy veteran with a professional designation in logistics and supply chain management. We pride ourself on operating with integrity, commitment, and extremely professional service. We truly want to see our clients succeed and we care deeply about their businesses. We are fast and affordable, innovative yet user-friendly.
BREAKAWAY DAILY: Can you talk about your award winning Brentwood Golf Course app?
JEFF: Our Brentwood Golf Course application is truly a golfer's best friend. The intent was to design an application that a golfer can use not only for golf but for everyday conditions. I am an avid golfer, I noticed a lack of mobile applications that implement the features that would make my round of golf easier. We are always looking for opportunities to provide content that serves the everyday user. We want the user to wake up and use our application even if they are not intending on golfing that day. This application has all the innovations I use the most, it was truly a pleasure developing such a ground-breaking mobile experience.
BREAKAWAY DAILY: Can you talk a bit about the features the app has?
JEFF: Sure, this application is always innovating so we will be adding features weekly based off user interest. Our most popular feature is the hour by hour weather forecast. This feature allows a user to see the hour by hour forecast for not only Northeast Florida but also for any location in the world. The weather feature also includes the wind direction and mph, cloud cover percentage, dew point, UV index and sunrise/sunset times. We have a leaderboard feature that provides current tournament information and scores, you can book a tee time from your smartphone and you can also update and view your golf handicap. The push notification feature allows Brentwood Golf Course to send out notifications to users about events, specials, and golf course discounts. This characteristic allows golf shop attendants to concentrate on helping customers rather than being attached to the phone giving directions to lost golfers who have never played the course before. Our users love the feature as well; they can navigate to the golf course from anywhere in the world. We have users that do not just use the app for golf, they use the weather, rulebook and leaderboard feature. With over fifty five-star reviews and over one hundred downloads within a couple of weeks, our application is the fastest growing golf course application in the Google Play store.
BREAKAWAY DAILY: How did you get involved in mobile application development?
JEFF: What made us get involved in mobile application development was the need to build applications that smartphone users genuinely want to use. I have downloaded various applications in the past that simply were not user-friendly and very slow and unresponsive. Also, I was astonished by how expensive mobile applications cost to develop; a mobile application is too expensive for most developing small businesses to attain. At TechFromVets.com, we pride ourselves on being remarkably affordable and we concentrate on user-friendly mobile applications that promote businesses and retain customers.
BREAKAWAY DAILY: Did you have any prior development or coding experience?
JEFF: That's a excellent question. I have always been fascinated with HTML and javascript code. We also develop interactive websites for our customers as well as producing tv and radio commercials. We have developed mobile applications for birthday parties, weddings, and graduations. I have clients that request complex features for their websites such as custom video backgrounds and banner videos. I use the skills I have acquired to build websites to make interactive mobile applications.
BREAKAWAY DAILY: Do you have any recommendations/advice for people who want to start their own technology company?
JEFF: Yes, learn as much coding as you can and always value customer needs over monetary requirements. I am proud to hold a Doctoral Degree in Philosophy and a Masters Degree in Theology, none of those degrees equipped me for the career I am in today. These degrees, however, did prepare me to know how to truly understand the needs of my client base. I always study new trends in the market and I also hold professional certifications through Google and Microsoft. Our goal is to not only build profitable businesses but also to build our local communities. We enjoy attending and speaking at community events and encouraging students and young adults to learn how to use technology to build wealth; that's the 101 perspective of Tech From Vets. We strive to provide small business the same technology only big business recently could afford. We offer no-cost consultations in person or via video conferencing, our goal is to help business build future growth and increase revenue.
Download Brentwood Golf Course App from Google Play
To learn more about Tech From Vets visit their official website.

Breakaway Magazine
Breakaway Magazine is an international, independently published magazine and online platform for the mind, body and soul. Through diverse voices we feature inspirational people and their stories. Breakaway Magazine features global creative talents through the editorial content we publish; allowing this talent to be fostered, recognized and emerge. "The company reaches millions, connecting with an audience interested in more than just the trend, but the deeper meaning." - JB Livingston, Founder/Editor-In-Chief. Read more on our about page.