Women in the entertainment industry: Breakaway Daily interview with indie filmmaker and actress Jill Jaress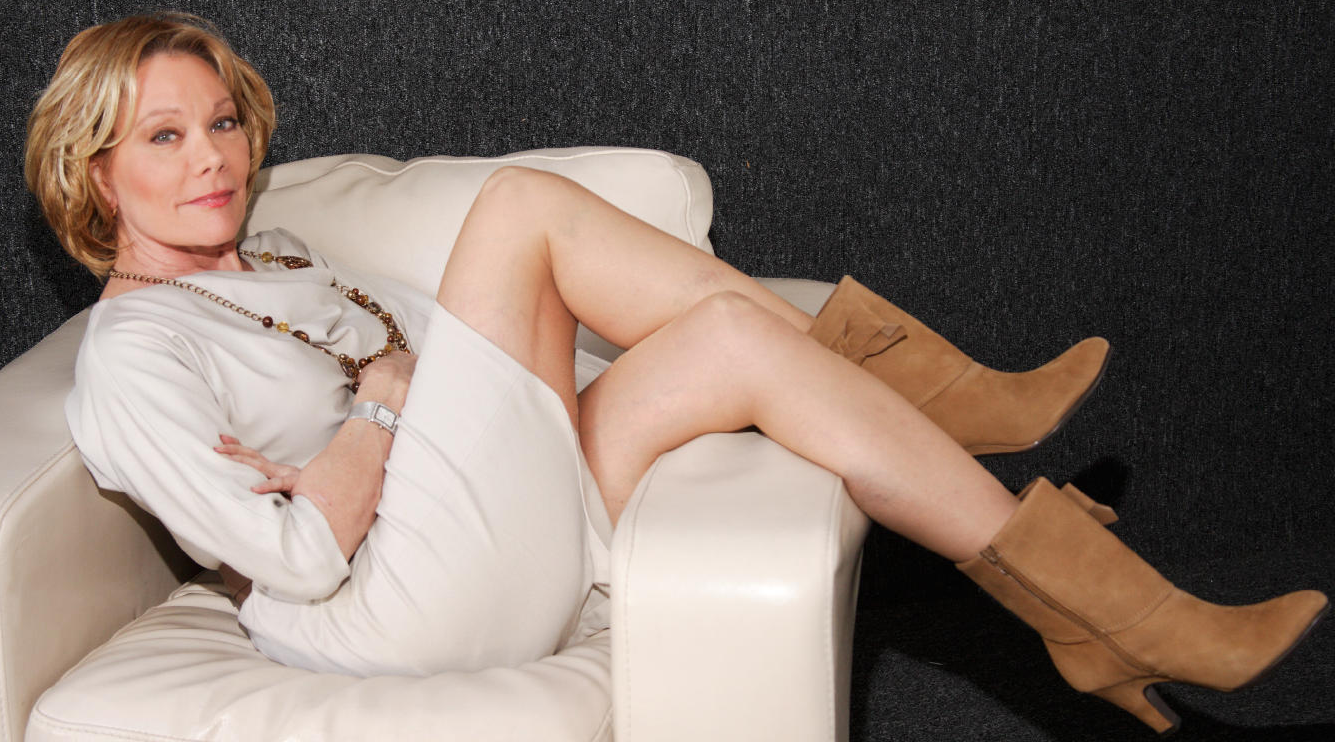 Jill Jaress is a producer, director, writer and President of her own production company Got a Laugh Entertainment. The first comedy she created, Someone to Love, screened at Cannes to a standing room only audience in the Short Film Corner and went on to win eleven laurels in other Academy-qualifying and international film festivals. In her next film, The One-Nighter, she stared opposite of Golden Globe nominee Timothy Bottoms as Pixie Lamour. Jill has also done a plethora of voice-overs, commercials, industrial films and is author of Acting: Everything My Agent Never Told Me. When asked how she can wear so many hats simultaneously, she told Breakaway Daily, "Coffee!." 
Jill began her career when she moved to Los Angeles to become an actress at the age of eighteen. Not long after she signed with William Morris and landed her first job starring in Aaron Spelling's prime time television drama The New People (ABC.) From there she starred in Sheppard's Flock (CBS) and held recurring character roles in Passions, Taxi, Bob Newhart, Baa, Baa, Black Sheep and Barnaby Jones. With close to sixty starring and guest starring roles to her credit, Jill has played every kind of roll you can imagine from Nuns to murderers to Lucile Ball. Her featured film roles include portraying Mrs. Twiller in Book Of Love produced and directed by Bob Shay for New Line Cinema, and the role of Gerti in The Next Sting for Universal. Every serious actor's dream is to star on the West End in London. She did – in the musical Dean. She also appeared in London with Pierce Brosnan in Tennessee Williams' Red Devil Battery Sign. On Broadway, she played Betty in the long running hit No, No Nanette. Jill has also starred in fourteen plays in Hollywood including three plays in repertory at The McCadden Theatre. Currently Jill is staring in her own web series called Jill Jaress Exposed where she granted Breakaway Daily an interview from the set!
BREAKAWAY DAILY: Greetings Jill and thank you for the interview!
JILL: I'm honored to do it. Breakaway Daily is an incredible site.  My favorite article is your interview with Nathan Pacheco.  Absolutely brilliant.
BREAKAWAY DAILY:
Thank you so much for your kind words Jill. It's an honor to speak with you. First I would like to know how are you able to juggle so many things and wear so many hats?
JILL:
Caffeine. Lots of caffeine! Just joking. As far as juggling so many things and wearing so many hats, all of them can be done sequentially except acting and directing, simultaneously but even that can be broken down sequentially. Your directing is done before you film the shot. Acting is done when you're shooting the shot. Directing uses the left side of the brain which handles logic and analysis. Acting is a right brain activity which handles imagination, intuition, feelings and inspiration. In short everything you need in the acting process. You can't be standing outside of yourself judging and analyzing your performance while you are acting. It will destroy your performance.  When you are acting you have to be totally connected with your scene partner to be in the moment.
Golden Globe nominee, Timothy Bottoms, stars with me in my film, The One-Nighter. We had that connection. You will see that we look like we've been together twenty years. When you're in the moment and you have that connection, inspiration happens. Those magic moments. You can not do that if part of your brain is judging your scene partner's performance or criticizing your own while you're acting.
This is how I handle it. I always have my shot sheet prepared in the morning and go over it with the director of photography. Ideally, your DP should be your best friend, whom you depend on, respect and cherish. I am blessed to have a wonderful director of photography – JP Pearce. I confer with JP and we make adjustments and run the scene just for blocking until everyone is comfortable and then we get ready to shoot it. I take a few moments to take off the director's hat. I close my eyes, get grounded, settled in, calm and focused.  I picture the scene in my head and tell my subconscious, "OK, Jill.  Make this magical – better than you ever dreamed it could be."JP would be watching me and when I'd open my eyes, he'd call action.  As an artist, I can not tell you how wonderful it was to have an incredible actor to create with.
BREAKAWAY DAILY: Can you talk a bit about your web series Jill Jaress Exposed?
JILL: It's a wacky sketch comedy show where I play all the female roles. In the last show I played a newscaster and three women who get into a huge fight. It's on YouTube.  If you subscribe to my channel they'll send you a new one every week. People seem to like it.
---
Subscribe to Jill Jaress Exposed on YouTube. It's seriously hilarious, free & you'll get lots of laughs every Friday night!
---
BREAKAWAY DAILY: I know you prefer writing comedy but what style of comedy? Which writers would you like to emulate?
JILL: I love the scripts Nora Ephron wrote.  I was very sad when she passed. I think my three favorite screen writers are Nora Ephron, James L. Brooks and Woody Allen.
BREAKAWAY DAILY:
What do you see as the benefits of indie films?
JILL:
Indie films can have a huge impact on society. In 1983 I saw a wonderful indie film, El Norte that I have never been able to forget.  It was written by Gregory Nava and Anna Thomas, directed by Nava and produced by Thomas.  It was the story of a brother and sister who had to flee Guatemala because of political persecution, and what they had to go through, just one of which was crawling through a rat infested sewer, to smuggle themselves into the United States. Yes. They were illegal immigrants and by the time the film was over the audience loved them, I cried for them, I wanted to reach out and make everything better for them.
A few years later, I met a lovely lady who asked me for help to become an American citizen.  It was during a time in California of amnesty. If an illegal immigrant could prove he or she had gainful employment and their employer would sponsor them, they could apply for citizenship.  I hired her to be my cleaning lady and I sponsored her for citizenship. Her husband followed, became a citizen and all of her family became citizens. In my opinion, sitting in a darkened theater and watching a film like El Norte or a documentary that grabs your heart, is the most powerful tool humans have to effect positive change and movies like this come from independent film makers.
BREAKAWAY DAILY:
What are your views on gender equality within the industry?
JILL:
On the corporate side it's SO much better than it was when I began because women have fought their way in by working twice as hard as men to break what used to be called 'the glass ceiling." My hat is off to all of them. They broke the ceiling. However, for actresses, it's the same as it has always been. Many men just don't want to see women in leading roles if they are over 35.  I know this from personal experience.  A well known company optioned a screenplay of mine, asked me to write out a list of cast suggestions and stipulated, "No women over 35!" Amy Schumer created a short about it that is very funny and sadly true. She got Tina Fey, Julia Louie-Dreyfus and Patricia Arquette to be in it. (Watch the clip on Daily Mail).
Female directors have it even worse. Face it ladies! Men are NEVER going to GIVE equality to women. "It ain't gonna happen – ever!" It's up to women to create equality for themselves.  Quit bitching about it.  Get off your asses and create your own work.  That's what Sandra Bullock, Drew Barrymore and dozens of other women (including me) are doing. We have our own production companies and we create our own projects. I've written, produced, directed and starred in two films which have gotten ratings on Amazon and IMDB higher than the majority of high budget, big star, studio releases. Now I have a calling card and I'm looking for female stars who want great scripts written for them, scripts that can be turned into hit movies.
BREAKAWAY DAILY: You started in the industry as an actress first; working in film, TV and theatre. When did you know you also wanted to start writing your own scripts, and then go on to also produce, direct and act in them?
JILL:
I was living in London for a while doing theatre and when I came back there was a lull in my acting career because I had been out of town. I had time on my hands so I began dabbling in screenwriting but it wasn't until I got married and shortly after pregnant, that I became serious about it. I wasn't willing to spend my time nurturing an acting career when I had a sweet little soul at home to nurture. I thought screen writing would be a great thing to do while he was napping. Surprisingly enough, four of my screenplays were optioned by big companies –  but for various reasons, that had nothing to do with me, none of them made it to the big screen. For instance, ten days before principle photography, the star dropped out because she got an offer for a bigger film. That was the straw that broke the camel's back.
BREAKAWAY DAILY:
Did you have to go back to basics, so to speak, and learn technical skills?
JILL:
Yes, I had to teach myself everything.  All of this has been a huge learning curve – as it had to be.
BREAKAWAY DAILY:
Can you talk a bit about your film Someone to Love?
JILL:
That's one of the projects I have in development. The feature script won some awards and I'm looking for financing for the film.
It was accepted at Cannes and screened in the short film corner to a standing room only audience. It received offers from every distributor of shorts at Cannes but what they were offering at that time was a cash buyout of $500. I decided to retain all of the rights and use it as a demo reel to get a deal for the full length feature based on the short.
BREAKAWAY DAILY: What is your advice or tips you can share for aspiring filmmakers wanting to make indie features?
JILL:
This is my favorite quote. "Whatever you can do, or dream you can do, begin it. Boldness has genius, power, and magic in it. Begin it now." – Goethe
First and fore-most, write a really good script that you can afford to produce. If you don't have a good script, you'll never have a good movie. And if you write a script that requires a blockbuster budget it's going to be really hard to get it financed. Accept the fact, that if you don't have a star, you won't be able to get theatrical distribution. As for being a producer, I chose to start the learning process by producing a short. There are lots of excellent books out there on producing that can get you started and producing a short that will give you invaluable practical knowledge before you jump into a full length feature.
Jamee, I hope this will inspire your readers to follow their dreams weather it be in the arts, or commerce or medicine.  The bottom line of what I want to say is: no matter what you want to do. Do it!  Don't ever let the thought of failure creep into your mind.  If it does say, "Shut up!  I don't want to die thinking, "I could have done it if only I'd had the guts to try!"
BREAKAWAY DAILY: Thank you for sharing your words of wisdom with us Jill! 
JILL: Jamee, thank you so much for allowing me to share some of my ideas. If I can be of service in the future, please call. Best regards!
Jill Jaress: Official Website  | IMDB | Got A Laugh Entertainment | The One Nighter Movie | Somebody to Love

Breakaway Magazine
Breakaway Magazine is an international, independently published magazine and online platform for the mind, body and soul. Through diverse voices we feature inspirational people and their stories. Topics include wellness, mental health, social psychology, personal development, spiritual growth, mindfulness, mindset, self love, self care, the higher self, empowerment, nature-based healing and more. Breakaway Magazine features global creative talents through the editorial content we publish; allowing this talent to be fostered, recognized and emerge. "The company reaches millions, connecting with an audience interested in more than just the trend, but the deeper meaning." - JB Livingston, Founder/Editor-In-Chief. Read more on our about page.