Breakaway Daily Interview with Liv Kirby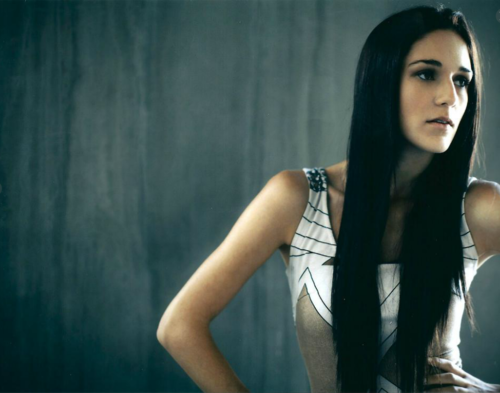 Liv Kirby is only 20, but she has already had an impressive start to her career. Moving from Australia to New York in order to pursue her Boradway dreams, Kirby has already been involved in various theatre productions including Legally Blonde and Carrie the Musical. 
Liv has had the opportunity to walk for L'Oreal on runways, and professionally competed at dance events (including representing Australia at Randy Jackson's Hip Hop International dance competition in Las Vegas.) Liv can also be seen in a number of Australian commercials as well as TV series pilots. 
Liv is quadruple threat, an actor, singer, dancer and model. Her first experience in the performing arts was when she was 12 years old and began stage and film classes at the National Theatre in the heart of Melbourne, Australia. Since then she has eleborated on her training through various programs and academy's in modeling, acting and dance. These include the legendary Broadway Dance Center in New York, Margie Haber Studios (Halle Berry, Sophia Bush, Brad Pitt) in Hollywood, and now the New York Film Academy.
You have already danced with many artists including Macklemore & Ryan Lewis, Icona Pop, and The Wanted. What was that like?
It was an incredible experience! It was so different then dancing in a musical or showcasing at an event. For the performances I did with the artists, the rehearsal process was very quick. We only had 2 days and a total of 6 hours of rehearsals to put together the choreography, and then for some of them the first time we put everything together with the artist was the actual performance, other times we would get a run-through at sound check. But overall it was definitely a memorable and fun experience.
Who else would you like to work with?
I have so many people I would love to work with, one of my biggest pop musical influences is Jessie J, I would love to be able to be apart of a project she's working on! Also some of the big legendary names like Beyonce, Lady Gaga, Rihanna. I've met so many people who have either danced or choreographed for these women and they're so admirable, just being in classes with them, is an accomplishment for me.
What is the best piece of advice you have ever gotten?
There are two pieces of advice that I take with me everywhere, whether that's in a dance class, a voice lesson, an audition, anywhere, and that's "who you are is enough". After the first time someone told me that, then it felt like everyone I met began telling me that, so thankfully I have that implanted in my head now and found it to be very true. Everyone has something different to offer and that's what makes us stand out from the next person, and I think everyone needs to embrace those qualities about themselves and not be afraid to show them. I believe that we all have the ability to be whatever we want to be, but it's only up to the individual to make the decision to work hard to get there, you are really are all you need.
Another piece of advice I got was from this year and it was that "I'll take it from where I am," given to me by one of my wonderful teacher. She helped me grow so much and those few words helped me through a lot. Those days when my voice was tired and I couldn't hit notes, or there was a section of the song I just couldn't get, or if I was having a bad day turning in dance, or I forgot a line in acting class. Instead of getting frustrated with myself, which is so easy to do, it is better to step back, accept the mistake you made, take a deep breath and just take it from where you are, in that moment, and be okay with it. If it's a day you're going to keep falling out of your turns, or you can't hit a note, recognize it, accept it, and keep going.
Who or what would you say was your biggest influence in getting into the business?
My biggest influence was in 2008 when I saw the musical Wicked in Melbourne, Australia, with my 8th grade drama class. I had seen a musical before when I was very young, but only had vivid memories of it, so once I saw Wicked when I was a lot older I was able to really understand and embrace the power of the theatre. So that was a major influence and when I decided that I wanted to start dancing and singing and taking it all seriously, because I realized it could be more then just a hobby, it could be a career.
What is the biggest challenge you have had to overcome with moving from Australia to New York?
Laundry! Haha. I think I took for-granted Mom doing my laundry and home-cooked meals! Other then that, I found it to be quiet an easy transition moving, which was surprising. But there are little things that come up every so often which really challenge me, such as being kicked out of my apartment, getting really sick, FINDING a new apartment, finding ways to pay my phone bill or getting money together to get a MetroCard, I think it's those things that are the challenges for me, once they're over everything's great, and I know they will pass with time, but I'd be lying if I said living in New York without any family is stress-free. Moving overseas at a young age really taught me how to grow up fast. That's for sure!
Can you let us in on what has been your best experience so far in theatre?
I've had so many wonderful experience's in the theatre, but there are specific moments that I don't forget such as this one time in high school. It was 11th grade and my theatre class put on a production of Addict – Jerome McDonough and it was either our first or second performance of the show and I remember from the moment the lights came up, I felt such an incredible energy from my cast mates and each one of us were so invested in our characters (which in this particular production, never left the stage) and I could really feel everyone around me take on these characters for two hours and once the show was over we all talked backstage about this shared energy we felt. None of us even remembered how the performance went it was all a haze and I think that's what it is meant to feel like, when you're so invested in the present and in your character, you are living right in the moment and not thinking about "I have to do this" or "I have to say that". It's was a overwhelming feeling knowing I could step into someone else shoes and just stay there.
Another one of my favorite experiences was a recent one. I did a workshop for a new musical called Camila composed by Lori McKelvey, it was the first time I got to workshop a musical so I found the process very interesting. I also fell in love with the music and the story, it's based on a true story about a the forbidden love of Camila O'Gorman, it was just beautiful! I hope the show has much success in the near future.
Is there an artist/performer whose career you would like to emulate?
I'm a big fan of Idina Menzel, as many people are, and I would love to be able to put on performances as astonishing as hers. I had only ever seen her in videos, movies, TV shows until this year. I saw her in her new musical If/Then on Broadway and though I was a fan before, seeing her live is something that really made me admire her even more. Her acting is so truthful and touching that once you leave the audience you're still moved days later. That's when you know their doing something right. It's kind of unexplainable until you witness and feel it yourself, but she is someone who definitely allows me to connect with the characters she portrays and I'd love to do that to others one day, so she is someone I'd be honored to emulate
Broadway is one of your aspirations. Would performing the musical Wicked, one of the plays that inspired you to get into this industry, be something you would want to perform in? What role in Wicked would be your dream role?
Elphaba in Wicked is up the top for my "dream role", it would literally be a dream come true if I ever got to be in the show, especially because of how much of an influence it was on me. Not only that, but it's also such a magical story about a beauty of friendship and the strength of a woman who is misunderstood, everything about that show is so intelligently put together in my opinion, from the set, to the costumes, to the music, to the characters.
Would you like to do some more film work?
I would love to do more film work, it's a completely different vibe to live theatre, but both of them have so much influential power behind them. Acting for film was the first area I studied at age 12 and I hold a deep passion for it, so fingers are crossed I get to do some more exciting projects in the film industry.
Why do you think it is important to get the education and training, as you have done, if you are serious about getting into the business?
I think before you are really exposed to the industry you have an idea of what it is, and I know with myself, I found it to be pretty different from reality. Not only that, but the more education you can get in the arts, the more of a well rounded performer you become. To me, what separates someone from being a good performer and a great performer is their understanding of what their doing and I believe the more understanding and knowledge you have, of not only the industry but many things from culture to religion to world issues to historical events, it gives you a greater depth to the work you produce, so to me, education and training are a vital part to the whole process.
What advice do you have for aspiring performers out there?
My advice would probably be to make a promise with yourself that if you work hard you will achieve your dreams, and then do it. Be okay with what you have to offer and embrace what you have. Be fine with how your process of training is going and at how fast, what you define as 'success', is coming along. I know it's really clique but enjoy the journey you are on, because it is more important then the destination. Be grateful and positive, but allow yourself to have those bad days and once you've had them let yourself move on and keep going. So, like many people have said to me and I would love to share, 'who you are is enough'.
What are you working on next?
I'm graduating school soon, so after that I'll be able to really set my mind to auditioning. I also have a production of A Chorus Line coming up which will either happen in the Fall or Spring, still to be confirmed, either way I'm SUPER excited! I love that show. Other then that, I'm just taking it a day at a time and trying to reach my full potential while I'm in school before I really get stuck into auditioning.
Thank you to Liv Kirby for sharing her insightful knowledge with Breakaway Daily. Hope to see you on Broadway soon! You can keep up-to-date with Liv Kirby by following her on Twitter and her website. ​ 

Breakaway Magazine
Breakaway Magazine is an international, independently published magazine and online platform for the mind, body and soul. Through diverse voices we feature inspirational people and their stories. Breakaway Magazine features global creative talents through the editorial content we publish; allowing this talent to be fostered, recognized and emerge. "The company reaches millions, connecting with an audience interested in more than just the trend, but the deeper meaning." - JB Livingston, Founder/Editor-In-Chief. Read more on our about page.