Australian actress Lilly Dennis is a "Chocoholic" on Broadway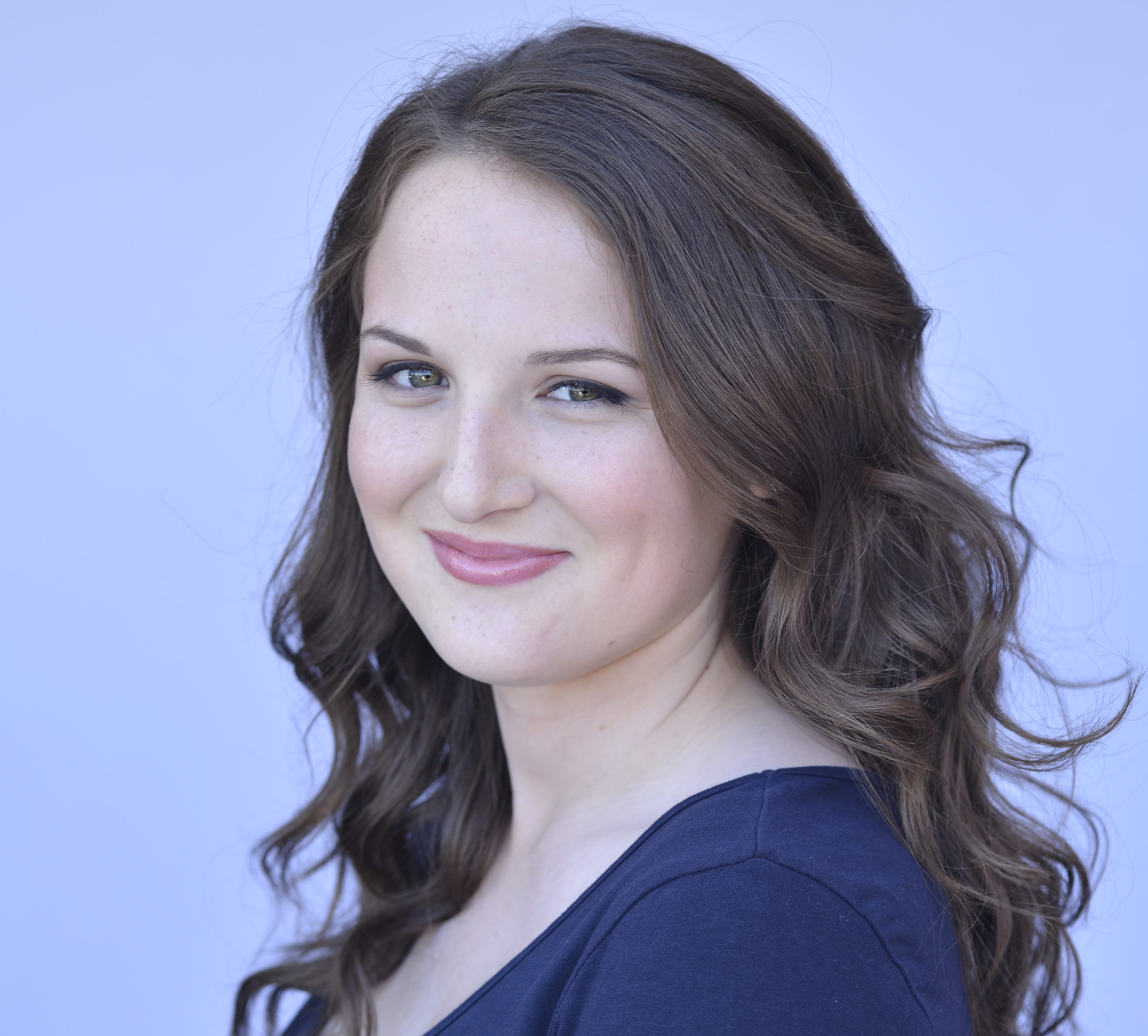 Lilly Dennis is an LA based actress originally from Tasmania, Australia. Raised by non-industry parents, Lilly started pursuing theatre at a very young age. Growing up in such an isolated place, Dennis was involved in as much theater as possible, performing in musicals and plays starting at age eight. Lilly moved to Los Angeles in 2014 to attend the famous American Academy of Dramatic Arts and two years later graduated at the Dolby Theater. Lilly is currently involved in a multitude of TV and film productions whilst having a theatre career. Her one-woman show, Chocoholic, just made its Broadway debut and was awarded Best Solo Show by United Solo Theater Festival in New York.

Why did you want to become an actress?

I don't think there was even ever a thought in my head where I considered doing anything else other than acting. I started in theater at an oddly young age and have been acting ever since. I think that's because creating characters and stories is something I have always naturally done and it was just a natural transition for me. I will say though deciding to make a career out of it happened when I realized that I could help tell the stories of those that had been kept silent.

What do you find different in the industry between Australia and the US?

Well for starters the Australian film industry is small compared to the US. The US has a lot more money to produce projects and a lot more man power to put behind them. For me personally, in the US I've had the opportunity to work with a lot of amazing talent from all over the world and be involved in some incredibly powerful projects. The US industry is where I found my success, however that's not to say that I don't work with some incredibly talented Australian directors, actors and writers, they have just also been here in the US.

Tell us about your experience at the American Academy of Dramatic Arts. What was the most valuable lesson you learned from your studies there?

When I first came to America, I attended the American Academy and it really was the most amazing experience. I got opportunities to work with some of the best of the best and learn first-hand the do's and dont's of the entertainment industry. I think training is so important in general; it prepares you to be able to deliver an Oscar worthy performance fifty times over take-after-take. My most valuable lesson was probably learning to never give up, even when the odds are stacked against you, it will always result in success.

What do you most enjoy about Los Angeles?

I work so much that I feel as if I don't truly get an opportunity to experience the LA that you see on Instagram and on TV. Working in Film, TV and Theater all at the same time means I work every day of the week so unfortunately at this time in my life I don't get to get out and socialize or see the sights. I will say I am able to enjoy the weather. It's incredible!
What do you most miss about Australia?

Obviously, Australia is where I am from and I spent eighteen years of my life there, I miss the people and my family for sure. And the chocolate!

Speaking of chocolate, tell us about your one-woman show Chocoholic?

I first starred in Chocoholic back in 2014 and it was, and still is, directed by the award-winning Debra De Liso. The show is essentially about a young woman who is put on trial in an imaginary court room for being a chocoholic. Obviously, it's a one woman show, so I play over ten characters, all who are different witnesses who come forward in defense or support of the trial. What starts off as a comedy quickly turns into something darker when it is revealed that the truth behind the young woman's addiction is not chocolate but the grief of losing her husband. He was her addiction. The story then evolves into the satiric tale of a woman trying to battle with her own grief and how she uses chocolate to cope with it. The show has performed a lot over the years, it has since gone to New York and Broadway. It won an award at the United Solo Theater Festival Gala, Best Solo Show, alongside an Academy Award Nominee, Renee Taylor. Chocoholic is based on a true story and I am so incredibly grateful to be able to continue to tell this story by popular demand, as it has been asked to return to United Solo Theater Festival again this year.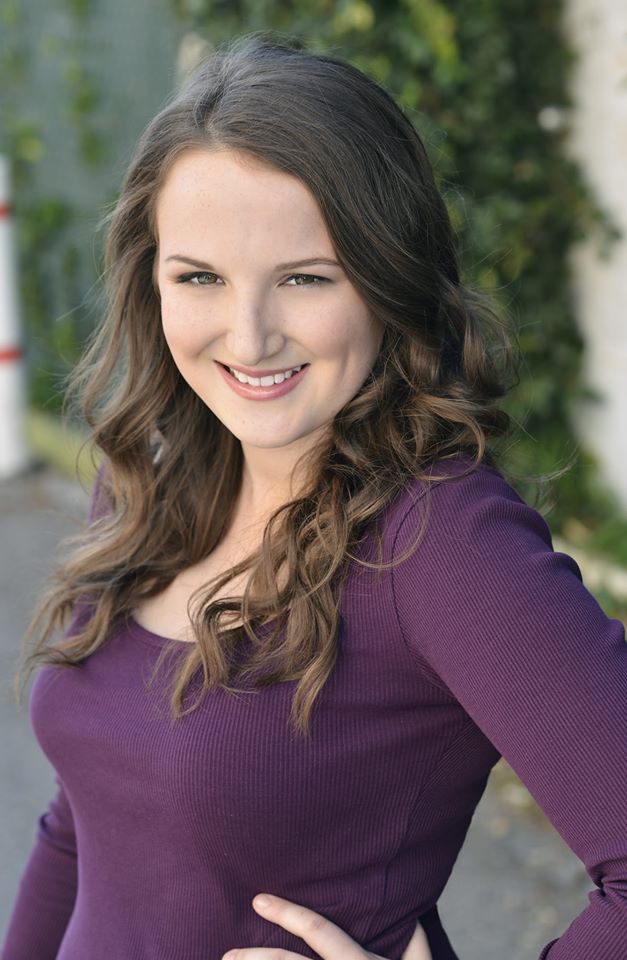 Do you hope to keep acting in all three mediums (theatre, film and tv) or do you prefer one over the other?
I got my start in theater, so my heart belongs there for sure. And every successful actor I have worked with or spoken to has said the exact same thing. There is a reason Emmy and Oscar award-winners are going back to Theater after all these years. However, film and TV is the new age that has become so accessible to the masses, so as a storyteller being able to reach such a wide audience all at once is clearly incredible. To be able to have a film or series on a streaming service like Netflix of Hulu just allows you to be able to reach people with the story you're telling like never before. It's truly amazing. So, I hope to keep doing all three like I currently am.

What are you most proud of out of your accomplishments so far?

I think Chocoholic being so well received on Broadway and in Untied Solo Theater Festival was such a special thing to have happen as a performer. Also, I shot a film at Warner Brothers that's coming out this year called Still Here, which is already gaining a lot of attention and has such an incredible story. And then I would say just overall that a majority of projects I have done have been so powerful in their message of trying to make the world a better place, that alone I am incredibly proud of!
How do you manage your success in Hollywood and Broadway?

The last few years have happened very fast and so much has changed so quickly, I would say that obviously the fame and success that has happened for me in Hollywood means that I definitely am more closed off when it comes to the people I trust. I owe everything to the team I work with that keeps everything running smoothly with all these different projects happening. I also try to stay grounded in everything I do and always be grateful for what I've got.
What are your hopes for the future?

Absolutely I want to continue all the work I do on projects with a cause. When my show, Chocoholic, was in New York it was supporting St. Jude Children's Hospital and all the work they do to end childhood cancer. I have been cast in the film Amendment directed by Elissa Down which touches on some really important social issues like PTSD and violence. Basically, all my hopes are that I continue to tell stories that help make a difference.

What projects are you currently working on?

Currently my show Chocoholic because I am still currently performing it too many times a week to count right now. But after that I have the film Amendment (directed by Elissa Down) which I am very excited about and a comedic film I did is being turned into a series, entitled Dr. Phlill which is also incredible and that show also stars Amy Letcher (NCIS) and will be directed by Nick Conory.

For more information on Lilly Dennis visit her official website.

Breakaway Magazine
Breakaway Magazine is an international, independently published magazine and online platform featuring inspiring and empowering stories from around the world. Through diverse voices from all walks of life we feature inspirational people and their stories. Every story shines a light on barrier-breaking entrepreneurs, artists, creatives, visionaries, innovators, humanitarians and ordinary people who achieve the extraordinary. "The magazine reaches millions, connecting with an audience interested in more than just the trend, but the deeper meaning." - JB Livingston, Founder/Editor-In-Chief. Read more on our about page.