New Age Learning: Introducing Education 3.0 with Chris Kelly, Founder of Onyx Global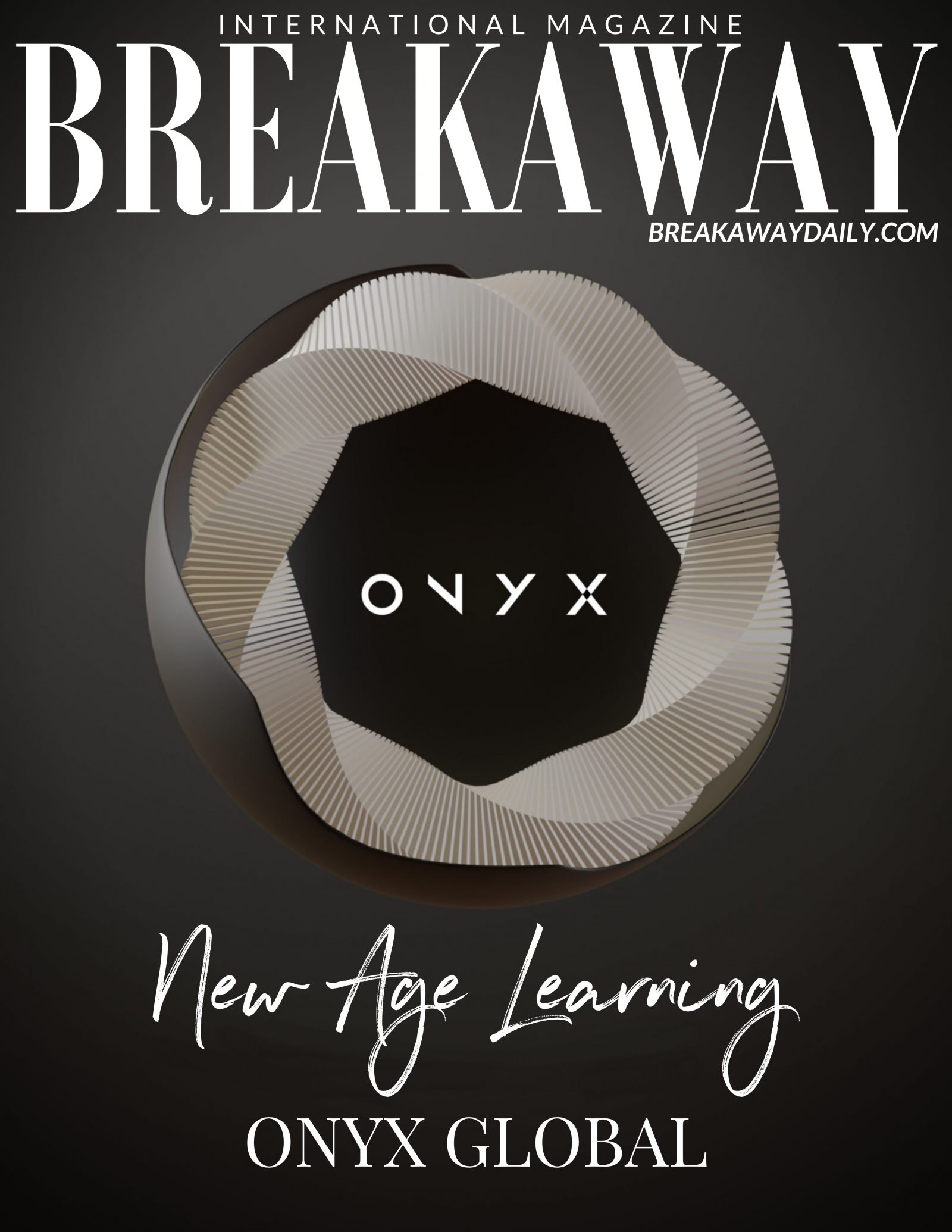 Chris Kelly is a Black Founder and Education 3.0 Curator of world-class digital educational experiences. He has spent the last four years teaching at the International College of Beijing, and has now returned to the US to launch Onyx Global, his first initiative as a Founder. He is also a Doctoral Candidate in Adult & Professional Education at the University of Illinois at Urbana-Champaign, focusing on International Education Administration and Leadership. He trains people on how to become efficient effective learners for the rest of their lives through The Onyx Learner Academy, a self-directed digital learning experience that will help learners both in-person and online, for post-COVID and on into the future.
"It's time for accessible educational opportunities that respect the lives of today's learners. The opportunities for personal growth are endless, and are more available than at any other time in human history."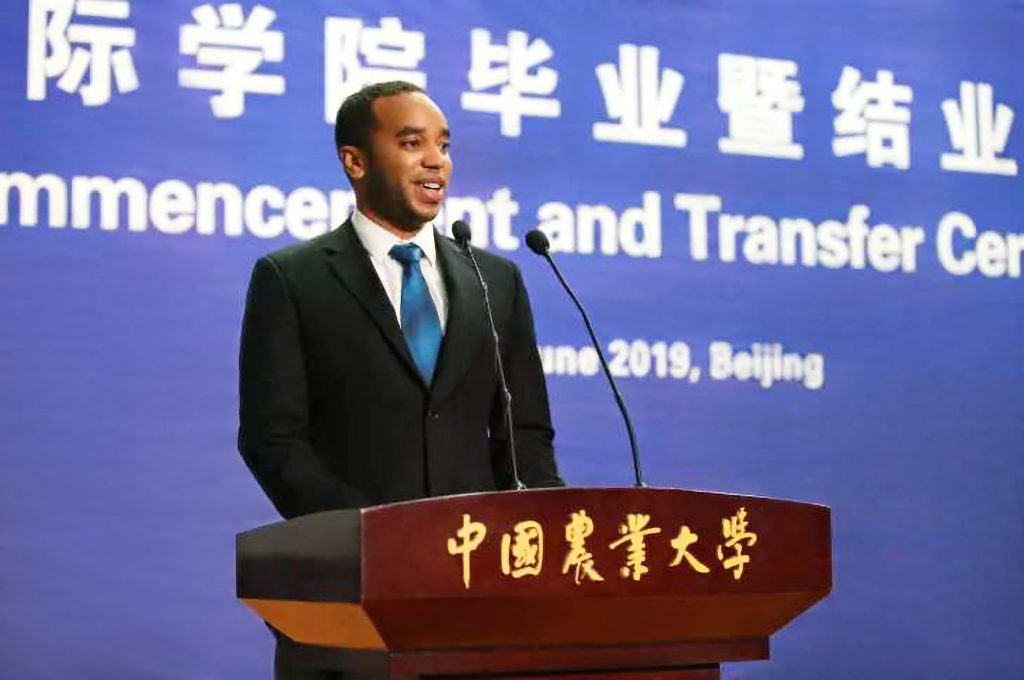 Why did you want to start Onyx?
It was a mix between the culmination of my life's plans, and necessity. COVID-19 transformed my relationship to my career, and simultaneously my great job was no longer available, and I was not ready to re-enter the US market before finishing my doctorate and having a few more years of experience. I always intended to return, but I planned to do so in three to five years. Thankfully, the experience of teaching online while exploring the forefronts of technology in my free time resulted in me being able to set off on my own.
What is your goal with Onyx?
My goal with Onyx is to usher in a global learning Renaissance comparable in impact to The Enlightenment by transforming the relationship humanity has with our learning and development. Education as a field is currently in its second iteration – Education 2.0. Education 1.0 is what we all know (schools, whiteboards, in-person, etc.). Education 2.0 is what most of the world is figuring out (Zoom, Learning Management Systems like Google Classroom, Udemy, etc.). Education 3.0 is Onyx. Our first offering is The Onyx Learner Academy.
What do you see as a major flaw in the educational system (Industrial Age) right now?
One tragic flaw in the Industrial Age focus on productivity is that the idea of teaching students how to learn is considered a "meta" concept. I view it as fundamental. We are asking students to enter an environment (school) without properly training them for it first. We would not expect a thirty year old to enter a new job without any training, yet we expect that of students. I would like to ask your readers this question: In all your years of school, did you ever take a class that taught you how to be successful in school? I have yet to receive a "yes" to this question, and the same holds true for me.
Why is self-determined learning a vital skill?
Self-determined learning is the ability to not only learn on your own, but select which topics and domains to learn, know how to properly construct a learning plan that works best for you in a systematic fashion, execute that plan, and then maximize the results for future real-world growth. The reason programs like EdX, Coursera, and Udemy have completion rates in the 20% range is because they do not know how to create learning experiences oriented toward self-determined learners, and beyond that, most learners do not know how to be self-determined.
Online learning needs to be self-directed at a minimum, which means a combination between teacher-led learning and self-determined learning. This is what universities are doing, and they are learning how to do so successfully to varying degrees. Unfortunately, they do not have time to go up the learning curve and are being forced to transform their entire institutional models in mere months. Onyx Learner Academy will ensure that students are able to successfully learn the necessary content for their learning path this Fall, whether they have institutional support or not.
Onyx Learner Academy
The Onyx Learner Academy helps people master the art of learning. Can you tell us about this?
Onyx Learner Academy is part dissertation, part training ground, part online course, part university program. It is the best $100 anyone can spend on education in existence from an evidentiary basis, and I would argue from my personal opinion and evaluation as an expert in my field that it is the best $100 anyone can spend for themselves anywhere.
How does The Onyx Learner Academy train anyone on how to learn?
The Onyx Learner Academy trains you and equips you to be an efficient and effective lifelong learner. It does not teach an academic subject. It starts by teaching you what self-directed and self-determined learning is, progresses through the mindset and habits of successful lifelong learners, introduces you to the Onyx way of personal curriculum development and systematic studying, and then presents you with ways to start becoming a lifelong learner from the moment you finish the program.
Is Onyx Learner Academy only for students?
Not at all, OLA is for anyone aged 16+, and there are plenty of students younger than that who can handle the subject matter as well. As a personal illustration, I did not know anything about digital marketing when COVID hit. I used Instagram as a personal photo album, had no Facebook, and used LinkedIn just vaguely as a job application site. In two months I learned how to do both outbound and inbound digital marketing, constructed a digital marketing network across eight countries, and am personally controlling fifteen social media accounts while coordinating it all. I sat down, drew myself a personal curriculum, executed it, and saved myself the cost of hiring an entire digital marketing team as well as learned a new globally marketable skill – while using the resources available to me online.
How is this different from other resources out there, especially free ones?
Onyx Learner Academy is not an online course, I need to be very clear about that. This program takes about twenty-four hours of dedicated study time. This means if you study for one hour, three times per week, you will finish it in roughly two months. I would say most people would do it in three, and that is what I designed it for – one hour per night, twice per week.
On a practical level, Onyx Learner Academy contains online courses within it. Each of its twenty-three units is an online course itself. The program is the length of an American Ivy League university certificate program, and is actually an immense pleasure to engage with. Onyx Learner Academy does not feel like a chore, a task. It is written in academic but conversational long form, contains embedded YouTube videos, has interactive graphics, and comes with a 60-page guidebook to supplement your learning.
What happens when learners enroll?
Once you enroll, you have access to OLA for life. One major problem with Education 2.0 is that they require adherence to schedules from people with real lives. The model does not respect the capabilities of independent adults to come toward content and learn on their own time, at their own pace. Children need to be spoon-fed information, and the vast majority of educational research and innovation goes in this direction. Frankly, as it should. However, the neglect of adult learners by The Ivory Tower needs to stop, and that is why I am building The Onyx Tower.
What is The Onyx Tower?
Merriam-Webster defines The Ivory Tower as "a secluded place that affords the means of treating practical issues with an impractical often escapist attitude." The Onyx Tower is a globally relevant and universally accessible place that facilitates progression toward excellence through self-determined interest in practical issues and actionable problems.
The Ivory Tower of modern education saddles students with debt that I attribute in large part to bloated, inefficient administration and resistance to educational technologies. The Onyx Tower of modern education empowers learners through globally fair tuition as a result of my commitment to Onyx being an agile learning organization that adheres to an uncompromising demand for quality. Embracing this truth is the core of The Onyx Tower. That's what Onyx is, and that's what I'm about.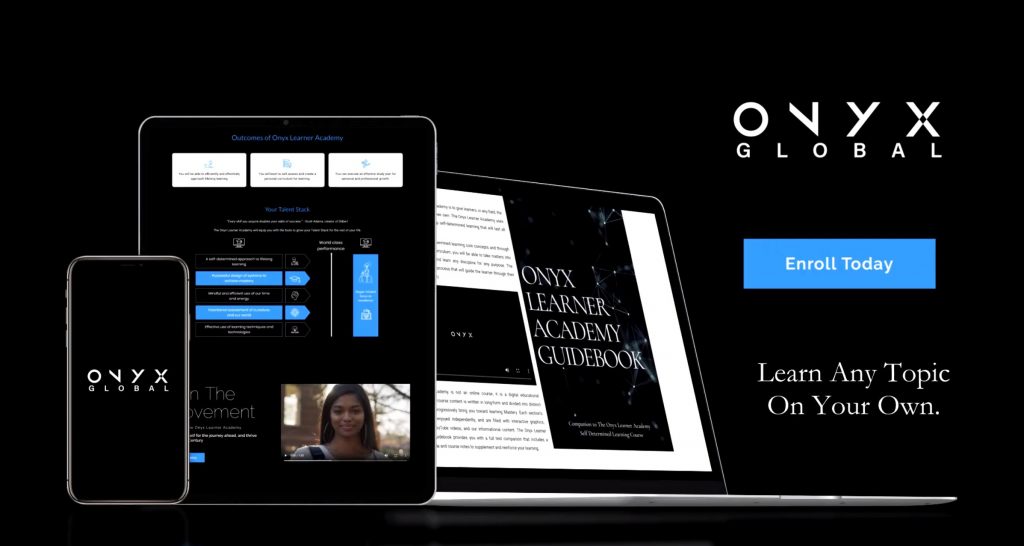 For more information, join The Onyx Movement at the official website.

Breakaway Magazine
Breakaway Magazine is an international, independently published magazine and online platform for the mind, body and soul. Through diverse voices we feature inspirational people and their stories. Breakaway Magazine features global creative talents through the editorial content we publish; allowing this talent to be fostered, recognized and emerge. "The company reaches millions, connecting with an audience interested in more than just the trend, but the deeper meaning." - JB Livingston, Founder/Editor-In-Chief. Read more on our about page.