L.O.V.E by Sean Chris is a visual inspired by Beauty and the Beast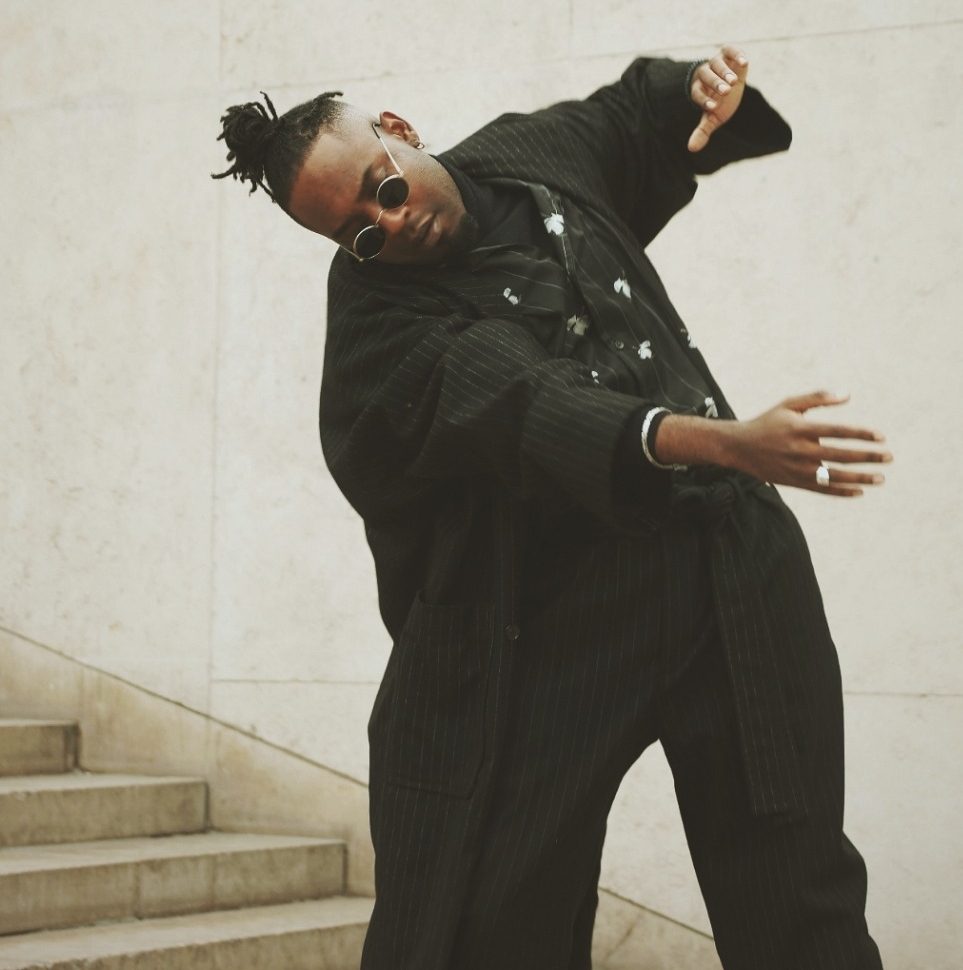 Sean Chris is a French Caribbean artist who knew he wanted to be a singer when his sister entered him into a local radio contest in Paris. He made it to the finals and had the opportunity to perform live at the Bataclan Theatre, two nights in a row. This exceptional experience pushed him to take his singing career seriously.
Sean Chris always had a love of performing. His first love was dance and included training at the Conservatoire De Sevran in Paris for eight years. A man of faith, he also sang in various gospel choirs including Sankofa Unit and Men of Gospel.
Inspired by American and West Indian artists that mix dance and song, Sean Chris would go on to create his first singles including "Contwol" featuring Ben J and "La Mienne" featuring Lylah.
"My influences include Michael Jackson, Prince, Usher, Aaliyah, Beyoncé, Jean Michel Rottin, K-Reen and Warren," explains Sean Chris. "They showed me that I didn't have to separate my passions of dancing and singing."

Sean Chris' latest video for L.O.V.E is a feast for the eyes. The song mixes R&B, nineties influences and edgy trap-soul sounds. The track was composed by Marcus (Kalash, Admiral T, Diziz, Ap, Rim k) and Rayan.
"I really wanted to create a classic R&B song with a nineties mood, yet something modern with the Roland TR-808 and the trapsoul sound," explains Sean Chris.
Directed by Sankayzn, the cinematic video for L.O.V.E brings the poignant fairytale classic of Beauty and the Beast to life. Every couple leads their own unique real-life version of a fairytale; the poetic journey of falling in love is a tale as old as time.
The video stars Euridees as Beauty and Sean Chris as The Beast. Co-directed and edited by Sean Chris himself, the video was filmed at a beautiful home in Paris. Scenes were also shot at Louvre Museum, the world's largest art museum and historic monument in Paris. Psyche Revived by Cupid's Kiss further adds to the rich symbolism showcased throughout the video.
Planets and multiple moons representing spirituality shine over Sean Chris as he performs a primal dance embodying The Beast making an invocation to be free. Sean Chris worked with contemporary choreographer Quentin Laporte, who crafted a dance about being lost and wild. L.O.V.E is about trying to find that light in the darkness, trying to connect with your true love and live in the moment in a world that's still uncertain.
"I really wanted to show something full of passion. Something deep about what love is."

In 2018, Sean Chris appeared as the headline performer for World of Dance Paris and put on a spectacular show of sixteen minutes with more than twenty dancers.
He returned again for World of Dance 2019 where he worked with Laureen Parruite who created a choreographic masterpiece for his single "On Me."
Recently, Sean Chris worked with the film Taxi 5, produced by Luc Besson and Franck Gastambide, to create the song "Look At Me." His first full length EP is slotted to be released in July.
Follow Sean Chris on Instagram. Sean Chris' singles are available from iTunes.
Outfit by Cross Clothing. Photography by Monsieur Wolte.

Breakaway Magazine
Breakaway Magazine is an international, independently published magazine and online platform featuring inspiring and empowering stories from around the world. Through diverse voices from all walks of life we feature inspirational people and their stories. Every story shines a light on barrier-breaking entrepreneurs, artists, creatives, visionaries, innovators, humanitarians and ordinary people who achieve the extraordinary. "The magazine reaches millions, connecting with an audience interested in more than just the trend, but the deeper meaning." - JB Livingston, Founder/Editor-In-Chief. Read more on our about page.