Variations on the Theme Galina Ustvolskaya: The Last Composer of the Passing Era by Semyon Bokman details the great composer as a mentor and prophet

Semyon Bokman is a talented Russian American composer, poet and author. He was a pupil of renown Russian composer and teacher Galina Ustvolskaya from 1968-1974. Semyon lived and breathed Galina's music, experiencing it in all of its unique facets. Over the course of twenty years he wrote Variations on the Theme Galina Ustvolskaya: The Last Composer of the Passing Era.
Born in 1919, Galina was the favorite student of Dmitry Shostakovitch. Her music is not big in volume, but with a huge degree of tension, it has concentrated the main ideological problems and contradictions of our time. What is culture? What is spirituality? What is the role of art in life? Do we need them? Is it possible to exclude these phenomena and concepts from our being? And why is our era passing away? Semyon Bokman's fascinating book is full of allusions. This is a kind of deductive method, with the help of which the author tries to understand and explain the talented composer who is a drop of water in an ocean reflecting the leading trends and tendencies of twentieth-century art.
Tell us about your extraordinary history with Galina Ustvolskaya and how it inspired you to write this book.
I knew her for about ten years. During that time included four years of studentship and two years enrollment for military service. After graduation in 1974, I lived in a different city, but I phoned her, visited her in Leningrad, wrote letters on which she replied briefly and much more often by telegrams. She was a very private person, but in time I was a student and further we had significant exchange of thoughts, and I received from her a lot of interesting ideas and advice in the class and in the process of our relationship. I was seemingly hypnotized by her conviction, seriousness and the accuracy of her advice that I received from her in the class as a teacher. I owe a lot to Galina Ustvolskaya. I have never had another composition teacher in my life. At the time of my studies, she was a very high authority for me in my art. But I never thought about writing about her and her music before I came to the United States in 1998. I had not been her student for a long time already, our communication with her was also terminated, and I could more clearly and soberly appreciate her as a big composer and very uncommon human being in that distance. I thought, why don't I try and write about something to which I have experienced and witnessed. I knew firmly that I want to research and write about her and her music. But how? I'm poet, but I have almost no experience in writing prose.
You wrote the book like a musical form of variation. Can you tell us more about that?
In musical variations, when you have the theme you start to think about it from different sides and stress one or another one. You should see is it possibly make it funny or sad, inventive or dramatic and scary and so forth. It was really deductive process, which was invented by Sherlock Holmes, the legendary hero of Arthur Conan Doyle book. Using this method, I was simply astonished by result! I opened the window to the world which was not as I imagined. That was illusion!
How would you describe the book?
While listening to Ustvolskaya's music, particularly her symphonies, you may perceive our time, the outgoing era. This book is unique. It's macro and microcosm. Though small in volume, it synthesizes such genres as memoir, musicology, history, research, and novel; there is plenty of humor.
It has an incredible density of matter, like a black hole. This brings it closer to the images of Galina Ustvolskaya's music, which composer Victor Suslin once called "music from a black hole". It is not a monograph about the work of Ustvolskaya, but rather a snapshot of the whole epoch, of which she is the last composer. The book is alive. It evolves and grows like a plant, from a grain to a branched tree. Regardless of your attitude towards the personality and work of one of the most significant composers of the 20th century Galina Ustvolskaya you will understand a lot.
What was the first Galina Ustvolskaya composition you heard?
I remember that the first Galina composition which I heard was "Preludes" for the piano. It happened in autumn 1968 in the hall of Leningrader Composer Union. The pianist was Anatoly Ugorsky. I bought the music score, which was published that year and I did try to play them by myself, but I didn't understand them in both cases: neither being performed, nor by playing by myself. I was young, eighteen years old, ignorant man then.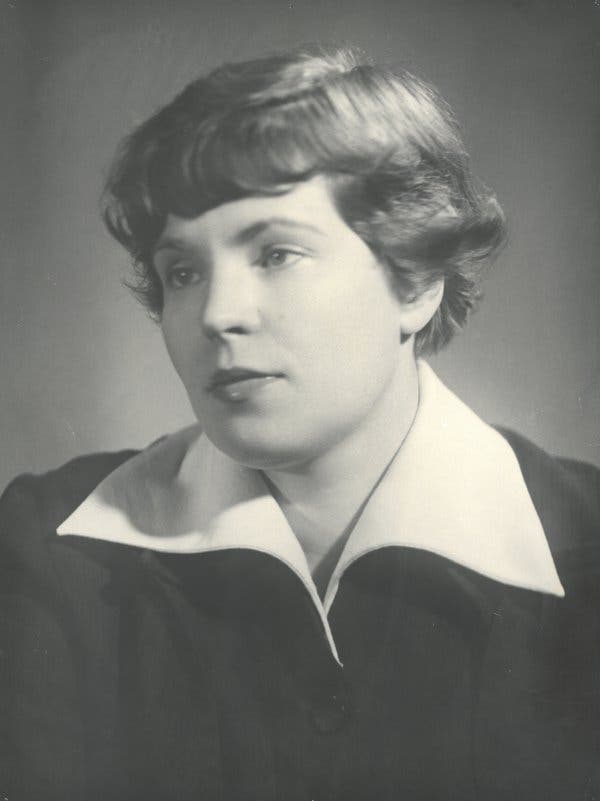 Were you surprised to see her music was known outside of Russia?
When I came to United States in 1998, I was surprisingly learned about Ustvolskaya's recognition. She was barely known even by librarians of the college where she worked as a teacher became quite known by professional musicians here and in Europe.
How long did it take you to write the book? Was it a very difficult process and research intensive?
This book, the two editions and translations, took almost twenty years! The process of writing this book was exciting, but slow. She didn't like interviews, so she didn't say much about herself. I became be concerned about researching and writing about her. I'm poet, but I almost hadn't experience in writing prose. Writing about her was not an easy task. I've listened to all of her music dozens of times. I have read everything that was written about her. I also listened to Shostakovich as well as Beethoven, Bach and other composers of the past a lot including Russian composers. I wanted to feel where and in which direction the art of music was going. It was also important for my own creative work. As a result, this not big book, its two editions and translations took almost twenty years.I started writing this book in 1999 or 2000. When I was writing, Galina was still alive. I wanted the book to be published while she was alive, even though I was worried about how she would accept it. However, fate intervened and Galina left this world on December 22, 2006.
Can you tell us about the different editions and translations of the book?
The first edition of the book was published in English in January 2007 in Berlin at Ernst Kuhn Publishing House. The translation was made by my daughter Irina. This publication can be found in more than sixty libraries worldwide in many universities. A few years later The Kuhn Publishing House ceased to exist, and the book disappeared from the market. Wishing to correct this, in October 2017, a second Russian-language edition was published in St. Petersburg. And finally, in November 2019, a translation of this Russian edition into English was published here, in the USA. In each subsequent edition, including the last translated one, something new was added. Nevertheless, its basic concept remained unchanged, but only intensified: Ustvolskaya is the last composer of the passing era! Which era is passing, I think, is now clear to everyone!
What other book have you published?
I have serious scientific book To Live Not Dying about life, death and immortality.
What do you hope people get from the experience of reading your book?
We aren't satisfied with our life very often, but we can't suddenly change it. But life can be changed, and sometimes it should be changed! How? By changing the direction of our thinking about it, by changing of our thoughts. In this case the culture and arts may help. Which culture? And which art? The art should be harmonious, beautiful and never destructive. Destructive art produces destructive life. When creative people understand it, and when other people demand such quality from them, life will be completely and inevitably changed, and for the better.
Variations On The Theme Galina Ustvolskaya: The Last Composer of the Passing Era is available via Amazon and Barnes & Noble.

Breakaway Magazine
Breakaway Magazine writes thought-provoking stories that transcend boundaries, providing transformative viewpoints on breaking barriers. Through an international readership of millions, every story empowers readers interested in gaining a wider outlook on life through diverse voices. "The magazine reaches millions, connecting with an audience interested in more than just the trend, but the deeper meaning." - Jamee Livingston, Founder/Editor-In-Chief. Read more on our about page.