UStrive Manufacturing pivots to make organic face masks & gowns during Covid-19 pandemic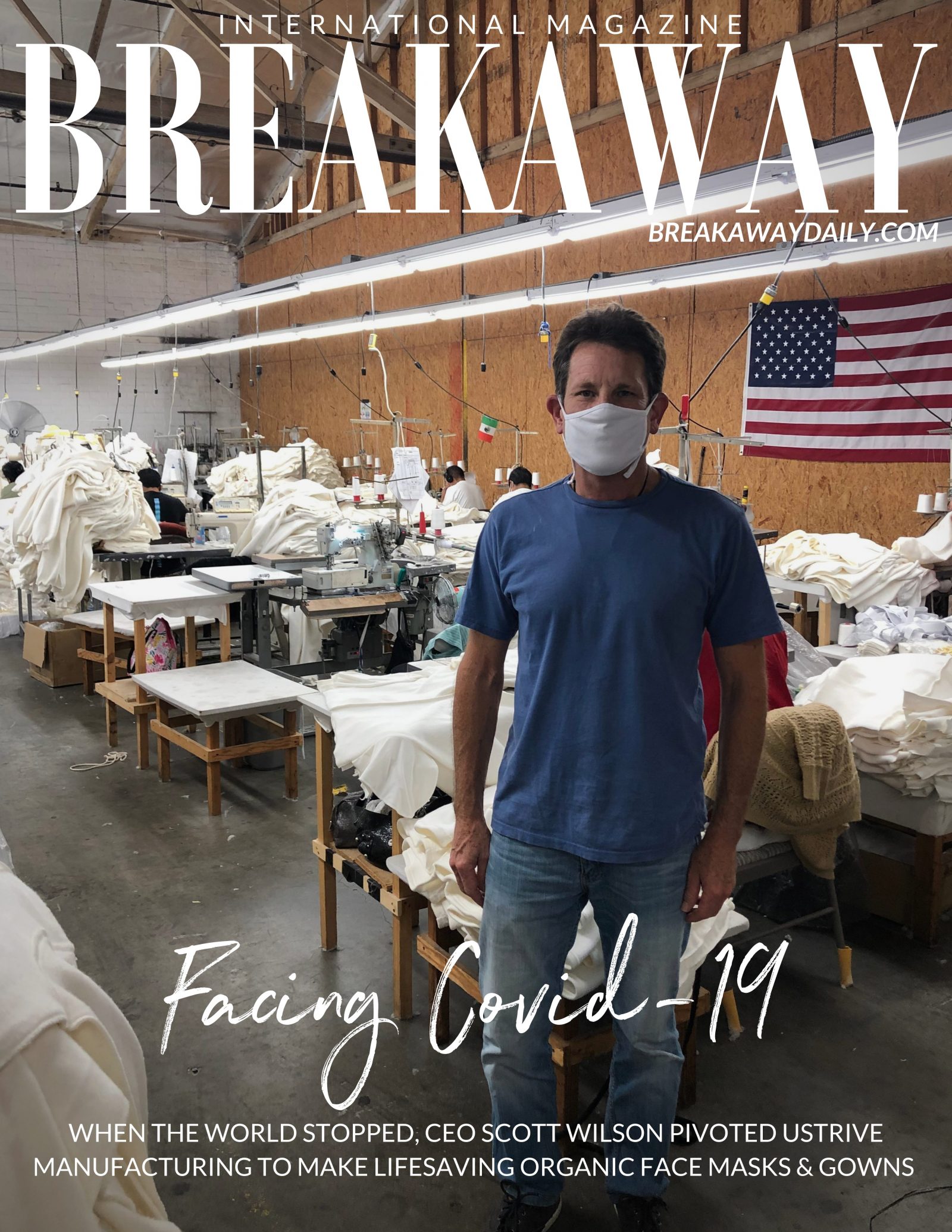 When the world was shaken with the most horrific pandemic humanity had ever seen, UStrive Manufacturing answered the call to help front-line workers in need. When the pandemic hit, they immediately got to work making a difference. They pivoted from being a U.S. certified organic t-shirt manufacturer for some of the top brand names in the country to making masks and gowns. UStrive is helping communities in big ways by innovating, scaling up to meet demand and partnering to expand capabilities. A pivot helped this company not only make an impact, but show what forward-thinking innovators can do in a time of need. 
UStrive was surprised when they were awarded a massive contract from Kaiser Permanente. They weren't expecting the order to come in from the massive non-profit healthcare group, but they were up for the challenge. When the order came in, they also learned they were one of a few North American apparel manufacturer to win the contracts. Their task was to produce 500,000 masks and 300,000 gowns for the medical professionals on the front lines of the COVID-19 fight. With both government and corporate contracts, UStrive Manufacturing got to work.
"Personal protective equipment can be ethical, environmentally friendly, and organically sustainable," says company CEO Scott Wilson. Ethical choices and sustainability drive him as he continues to make his mark on the apparel world. With over thirty years of experience behind him, he's happy to lead the way and provide aid during this crisis.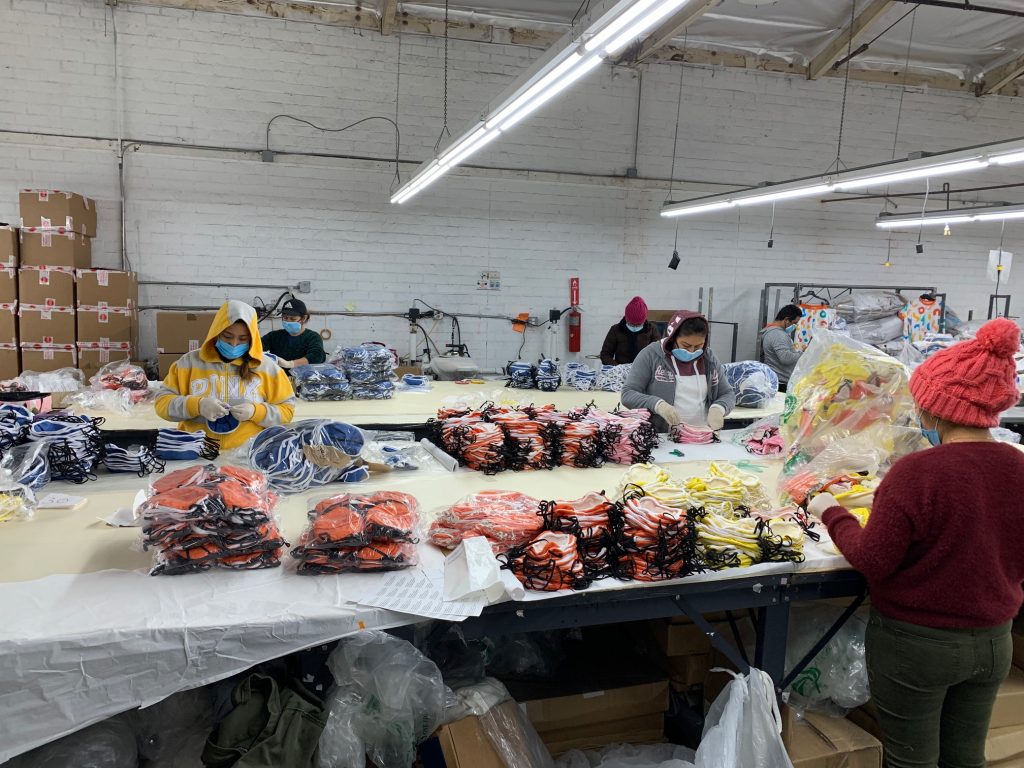 "We feel that we can help make high-quality, safe masks available, and hopefully help save lives."
UStrive was granted emergency-use authorization by the FDA. This determination is used in special circumstances, such as the pandemic. It allows the agency to authorize unapproved medical products or unapproved uses of approved medical products during emergencies. It pertains to items used in diagnosing, treating or preventing serious or life-threatening diseases and conditions.
"It was an honor to be given such an important role in a time of chaos and uncertainty," declares Scott. "Due to the COVID-19 pandemic, our standard production had just ground to a halt, so we were able to refocus our efforts in this new direction."
UStrive's products are shipped out of the company's manufacturing group that includes Tour Image, Jin Clothing, Care-Tex Industries and S&B Printing and Embroidery. They pivoted facilities two months ago to design sustainable organic, nontoxic cotton protective equipment. It was a combination of reputation and timing.
"When it came to the challenge of taking orders, we had to separate our sewing stations at least six feet apart and adopt extra health procedures to meet FDA workforce guidelines," says Scott.
It is Scott's love of the outdoors, surfing, and spending time around the ocean that bolstered his passion for the environment. The company is known for making quality products with quality materials. They pride themselves on using organic dyes over chemicals, and making safer, healthier choices.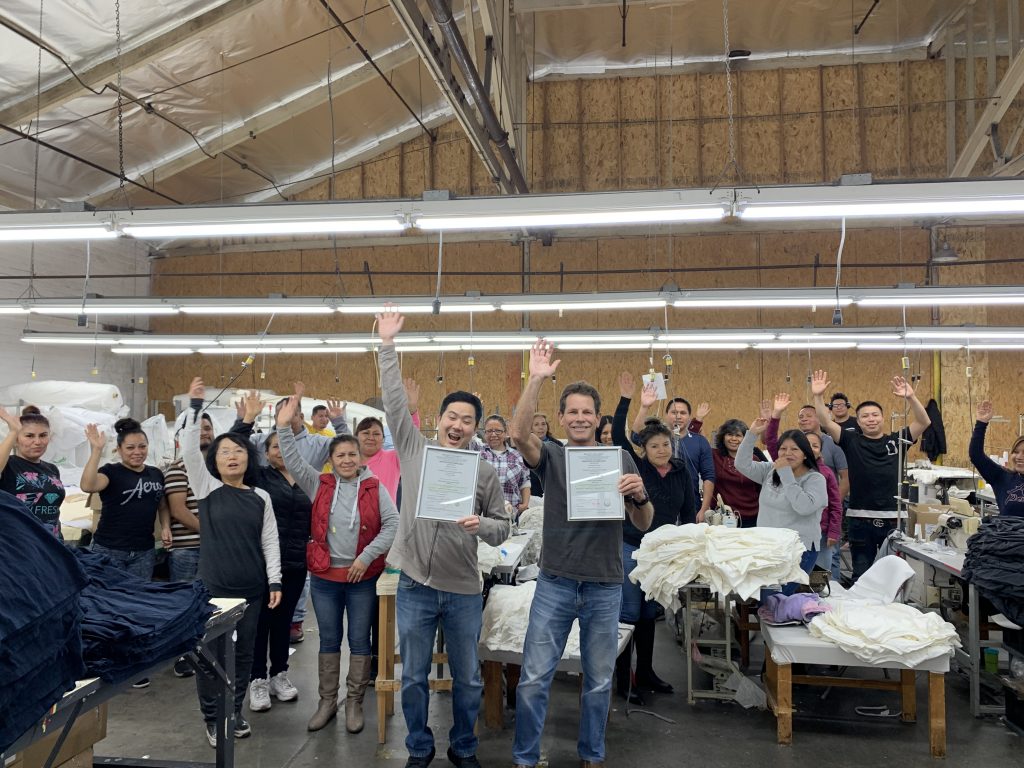 They've achieved both the Global Organic Textile Standard (GOTS) and the Textile Exchange's Organic Content Standard (OCS) certifications for their materials, process and partners. Under GOTS and OCS certifications, every single component of the manufacturing process must be tracked and verified to meet the highest environmental and social criteria in the industry.
Ustrive's toxin-free, sustainable approach notably differs from that of most face masks on the market. Made with organic fabric, certified to the GOTS organic standard, the masks are free from synthetic fibers and hazardous chemicals that are commonly found in conventional face masks.
Scott says, "If you have a typical cloth over your nose and mouth, you're breathing in chemicals like formaldehyde, urea resins, sulfuric acid and sulfonamides. With our mask you are breathing in only four organic nontoxic ingredients – salt, vinegar, baking soda and the dyes." What sets them apart is their use of organic dyes. They are the only mask company in North America that can legally claim their masks are organic dyed.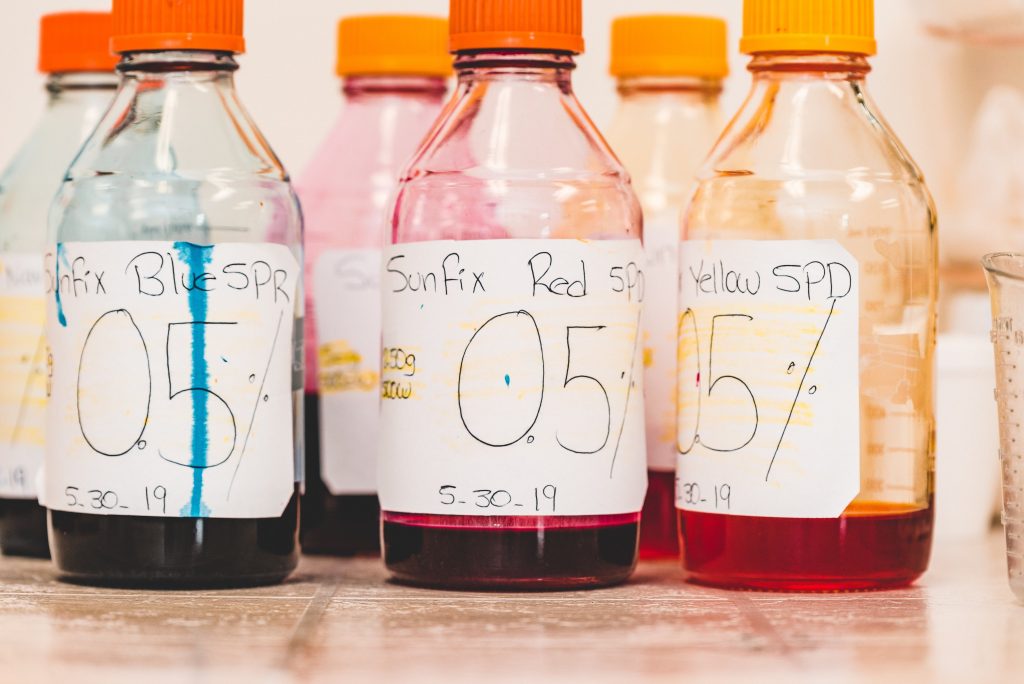 UStrive Manufacturing went on to create over 1.4 million masks. In fact, they were so productive, the company had to quickly expand. That's not all, the explosive growth meant they needed more space to create the product as well, and they ended up expanding from one plant to four operational plants. Their workforce started with one hundred employees, but within two-months of time, another two hundred employees were added to the staff.
"We employ the best needle workers in Los Angeles. Most of our employees have been with the company for several years and have mastered their craft."
Recognizing the demand in personal protective equipment, Scott added a specialty gown for medical professionals. This wasn't just any medical gown, but a high-tech isolation gown. They manufactured and shipped over 500,000 isolation gowns. They are looking at doubling over that current capacity meaning hiring an additional three hundred and fifty employees and increasing the factory square footage by thirty thousand.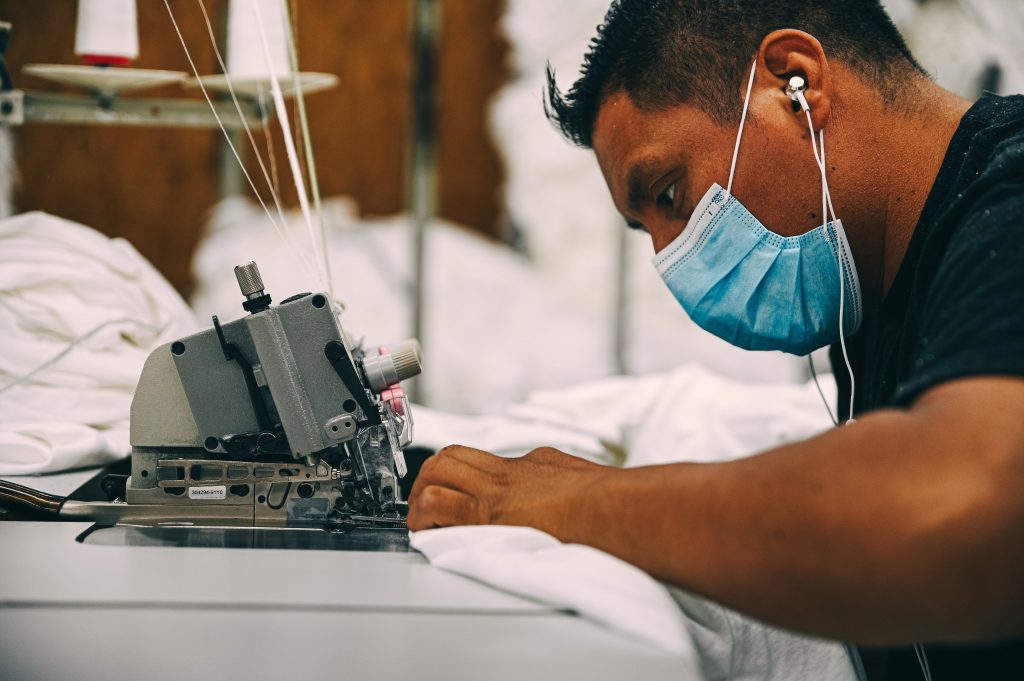 UStrive's gowns are made from nylon, where most medical gowns are made out of Tyvek or PVC material. They typically can be used only once and are very hot. That leads to a medical professional wear one for just minutes before throwing it into a hamper. Then it goes into a landfill where it won't break down for one thousand years. UStrive's gowns are washable and can be used up to twenty times before being discarded. They also break down faster in a landfill. With a special RFD tracking system, it even lets users know how many times they've been washed.
Companies took note of the exceptional production and got in line. Prominent customers such as Spectrum, and even the State of California turned to them, adding to UStrive Manufacturing's list of incoming orders.
Adapting to change, and the ability to shift quickly was key to the transition. With their organic measures, they aim to bring their vision and goals of sustainability to the medical industry, and so far, they've made a great start. Smart and responsible choices put UStrive Manufacturing on their new path, and they intend to stick with it for the long haul. As the world learns to adjust to changes that COVID-19 put upon us, Ustrive Manufacturing saw the need to adapt, and the medical world is happy they did.
For more information visit UStriveMFG.com or UStrivemedicalsupplies.com.

Breakaway Magazine
Breakaway Magazine writes thought-provoking stories that transcend boundaries, providing transformative viewpoints on breaking barriers. Through an international readership of millions, every story empowers readers interested in gaining a wider outlook on life through diverse voices. "The magazine reaches millions, connecting with an audience interested in more than just the trend, but the deeper meaning." - Jamee Livingston, Founder/Editor-In-Chief. Read more on our about page.