Gabriella Eva Nagy's books are both visually stimulating and educational, reflecting values that are eternal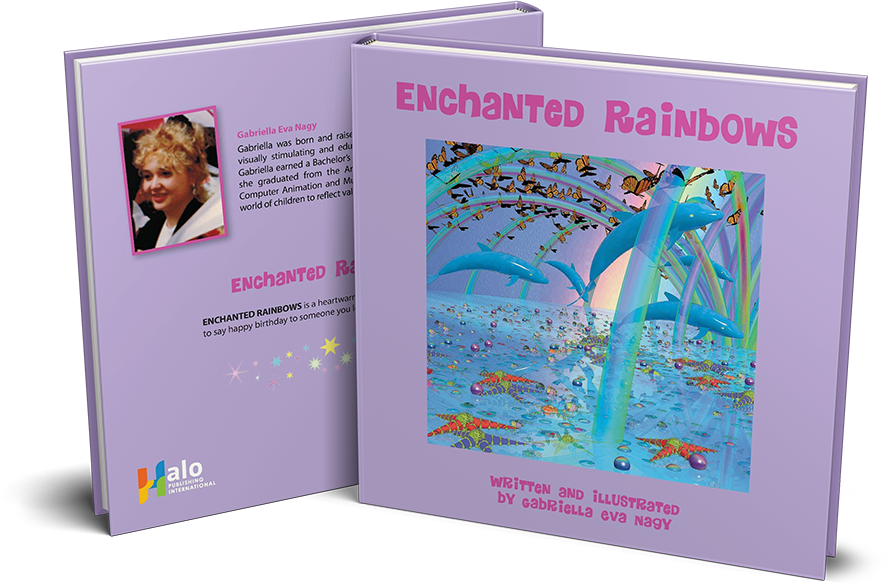 Gabriella Eva Nagy is a Hungarian-born American who is an illustrator and storyteller known for creating colorful children's books. Her whimsical illustrations of nature use bright and vibrant colors that are an invitation to the sweet surroundings of the natural wonders and serenity. Her books are both visually stimulating and educational, reflecting values that are eternal. Gabriella has published over a dozen children's books during the past six years including her first work in 2014, Lady, Lady, Ladybug. She is the director of a non-profit organization, Reflection, that was founded to reflect Christian values through art, literature and multimedia on a multicultural platform. Enchanted Rainbows as well as her two other children's books, The Dancing Butterflies and Moonlight Dance, are available in English, Spanish and Hungarian. Readers, young and old alike, will be blown away by the author's awe-inspiring illustrations. Enchanted Rainbows is a heartwarming visual representation to say happy birthday to someone you love
"Writing and illustrating for children is like stepping into a new dimension that transcends time and space, a world full of imagination and colors."
What inspired you to write this book?
Splendid rainbows reflect the splendor of heaven and feel our hearts with peace and joy. The inspiration to write and illustrate the book Enchanted Rainbows came from this natural wonder.
What is it about rainbows that speaks to your soul so much?
I am mesmerized by rainbows, not only because of their beauty and grace but also because they symbolize the promises of God, hope, and love for the future. The spectrum of the rainbow with the brilliant colors of red, orange, yellow, green, cyan, blue, and violet reminds me of our differences in nationality and tongues, yet together being the perfect reflection of God. I am amazed by the variety of beautiful rainbows and their spectacular appearances. Have you ever seen an upside-down rainbow that looks like God is smiling at us, or a double rainbow, or a red rainbow, or a twinned rainbow, or a fire rainbow?
What inspires your work?
I have always admired the delicate beauty and tiny details of butterfly wings, rose petals, leaves, shells, and their variety of colors and textures. The gentle sound of the cooing doves, the cheerful chirping of blue swallows, the melodious songs of robins, and the howling wolves at night mesmerized me. The peaceful sight of the wandering and baaing sheep, dashing horses racing against the wind, lively rabbits chasing each other, deer leaping over the flower-covered meadows among yellow sunflowers swaying side to side, and the skillful maneuvers of journeying birds filled my heart with wonder and awe.
What topics do your stories cover and why are these important to you?
The glistening stars like millions of tiny lamps illuminating the sky made me dream of another world. Finding God and His love confirmed to me that there is another world waiting for us, full of wonder and joy illuminated by His presence. I try to capture a moment frozen in time to reflect the beauty, grace, and joy of natural wonders.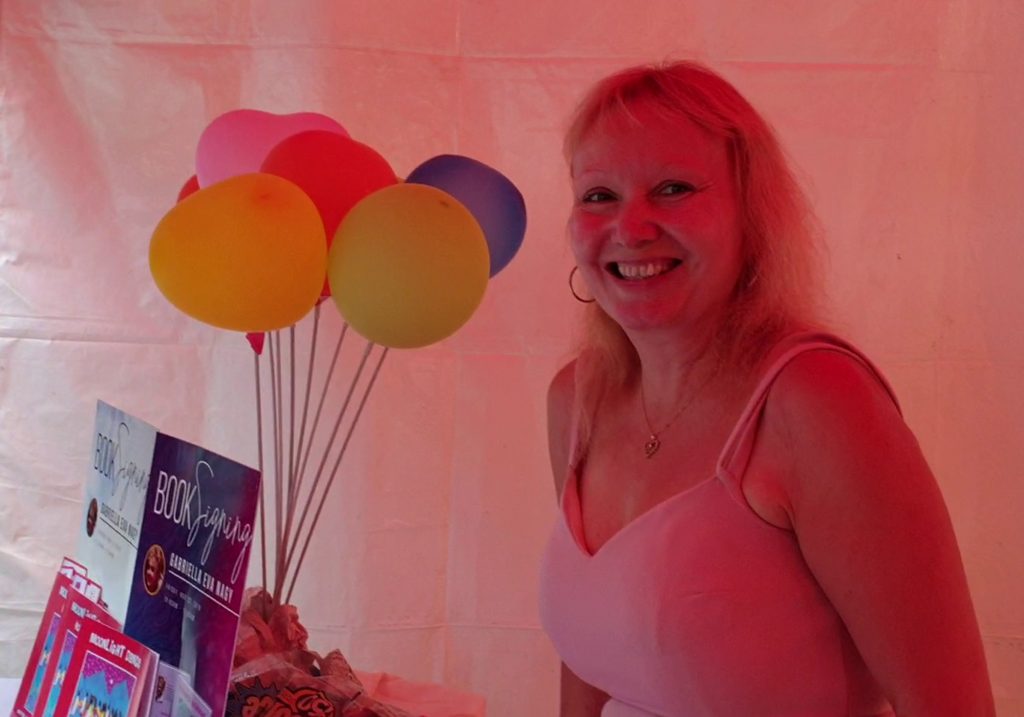 Do you think growing up in Hungary shaped your writing and illustrating?
Throughout my childhood, I experienced the joy of being surrounded by nature, the vivid colors of aromatic flowers and fruit trees blossoming each spring and summer; the exuberant beauty of sweet-scented roses, petunias, carnations, lilies, daffodils, dazzling lilacs, tulips, and red poppies. I quickly became fond of the gracefully fluttering butterflies, red and yellow ladybugs, delicate dragonflies, glowing fireflies, the musical lullaby of crickets, fluffy clouds, and brilliant rainbows.
What do you love most about writing stories for children?
Writing and illustrating for children is like stepping into a new dimension that transcends time and space, a world full of imagination and colors. The illustrations make the words come alive, and take the readers to a new world filled with wonder. I started to illustrate when my first book "Lady, lady, ladybug…" was published. Capturing their imaginations vividly, inspiring them to take the journey together, and letting their dreams take flight.
Did you always want to be a children's book author/illustrator?
I have always had a childlike wonder and awe for God's creation, and had a deep-felt desire to share it with children. When I graduated from the Art Institute of Pittsburgh with a major in computer animation and multimedia I knew in my heart that it will be my passion to animate, write and illustrate books for children.
How long did it take you to write and illustrate your books?
Since it is my passion to write and illustrate for children, I like to take time to do the delicate details and variety of colors and textures on the illustrations. The illustrations inspire me to find the words that best describe them and make the stories flow. Sometimes it takes months or years to accomplish a book.
What are some of your favorite children's books?
I enjoy reading books for children that are uplifting and sharing higher values. My favorites include the amazing story about Snowflake Bentley by Jacqueline Briggs Martin, Mary Azarian (illustrator), followed by Snowflakes in Photographs by Wilson A. Bentley (photographer), that reveals the incredibly beautiful and intricate designs of snowflakes.
For more information on Gabriella Eva Nagy's Enchanted Rainbows visit the author's official website.

Breakaway Magazine
Breakaway Magazine is an international, independently published magazine and online platform featuring inspiring and empowering stories from around the world. Through diverse voices from all walks of life we feature inspirational people and their stories. Every story shines a light on barrier-breaking entrepreneurs, artists, creatives, visionaries, innovators, humanitarians and ordinary people who achieve the extraordinary. "The magazine reaches millions, connecting with an audience interested in more than just the trend, but the deeper meaning." - JB Livingston, Founder/Editor-In-Chief. Read more on our about page.