"Believe in yourself" Vee on following her dream of becoming a singer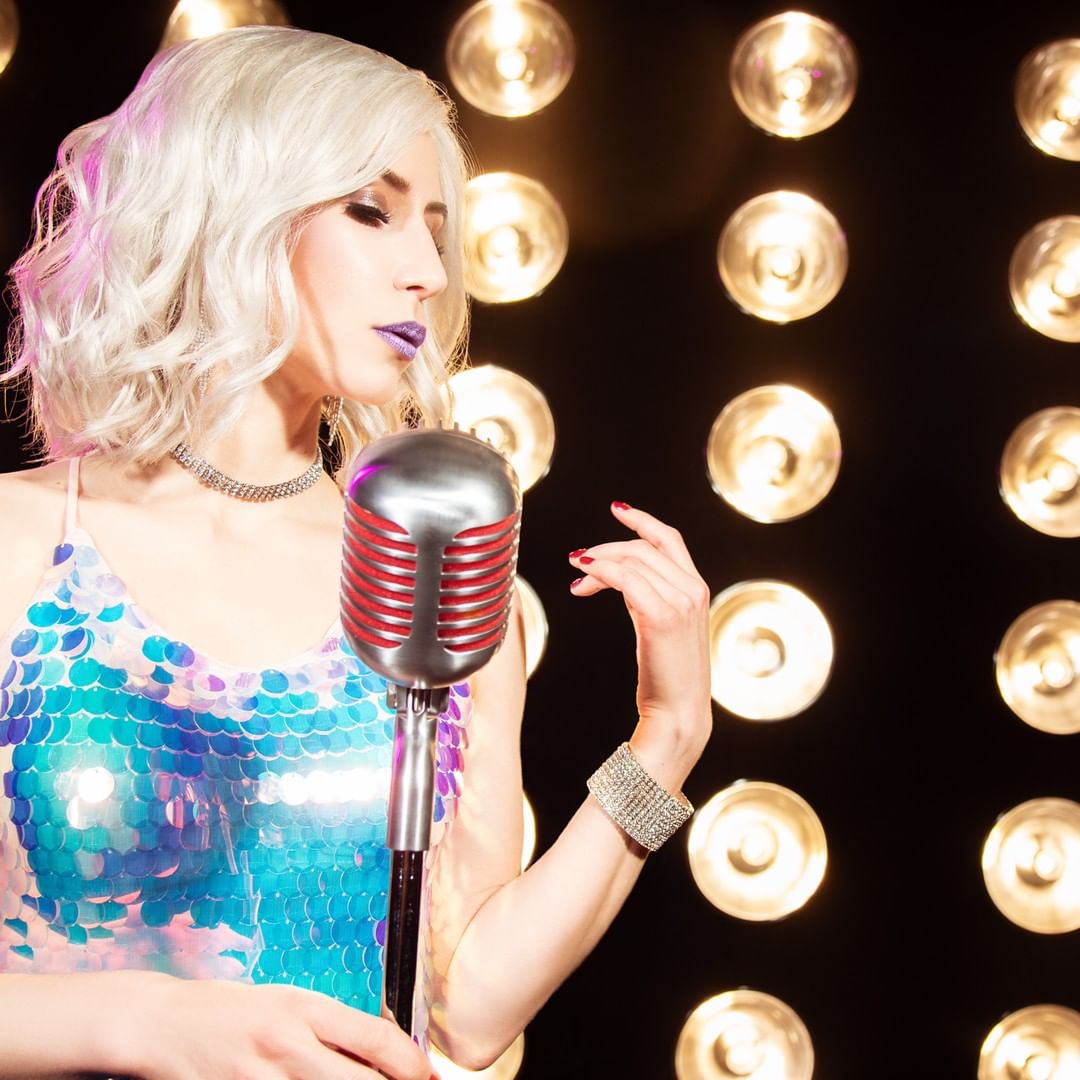 Believe in yourself, that's the message European singer Vee wants people to take away from her music. Up until eighteen months ago, Vee was only listening to others who told her she didn't have the talent to be a singer. Vee decided she would no longer listen to the negativity and stop caring about what other people thought about her and start believing in herself. Since then, she has been following her dream of being a singer and has already recorded her first album I Don't Care. With lyrics like "I Do What I Want" and "I Don't Care What Other People Say About Me" she takes the first step of her mission to get rid of her past, that wasn't full of luck or positivity. She wants to inspire others and give them the courage to do whatever is in their heart.
"I think it's important that you really believe in yourself and don't listen what the haters say." says Vee about her secret to success.
Vee wants to share love and positivity with the world, but also wants to give back some of the great energy she has received so far. "When I can inspire and empower other girls, my goal is accomplished," she says.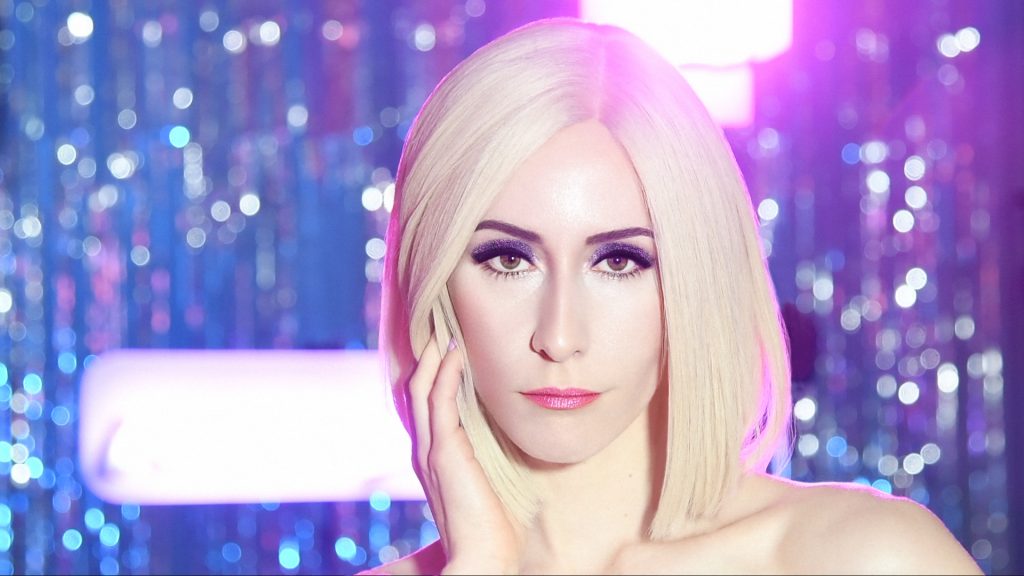 BREAKAWAY DAILY: Have you always loved singing?

V: Yes, I had always loved music and singing from the time that I was born. It was definitely a dream of mine to be a singer. As a little girl I would stand in front of the mirror for hours pretending to be a singer. But unfortunately I didn't think I had talent. I wasn't able to hit a single note up until just a year ago when I started practicing. I had no feeling for timing and my pitch was everywhere, but where it should *laughs*

BD: Why did you think you didn't have the talent or voice to do what you loved? Was it due to outside forces?

V: I've come to realize that it is not just talent that matters, but a lot of practice and a strong belief in yourself.
BD: Did you receive criticism at a point in your life that led you to think this perception, that you couldn't sing or could not make singing your career?
V: I had some singing and some piano lessons as a teenager. My piano teacher told me week after week "Oh, I get a headache when you start to play." My singing teacher told me in my first lesson "You will never be a good singer." That was really hard for me and stayed with me all my life. All my confidence was gone for years. I think this is the issue for many girls. But at the same time this is where my inspiration came from for my mission and my inspiration for many of the songs I'm writing.

BD: Only you can stand in your way. What set you in motion to stop caring what others thought, and start pursuing your dream and singing full time?

V: It's the love I receive from my fans. I still get a lot of hate by a lot of people. But when I started singing I just wanted to do that. And I took the decision to only pay attention to positive comments and likes I receive. When you start focusing only on these comments you can really feel the love you get. This is what really sets me in motion.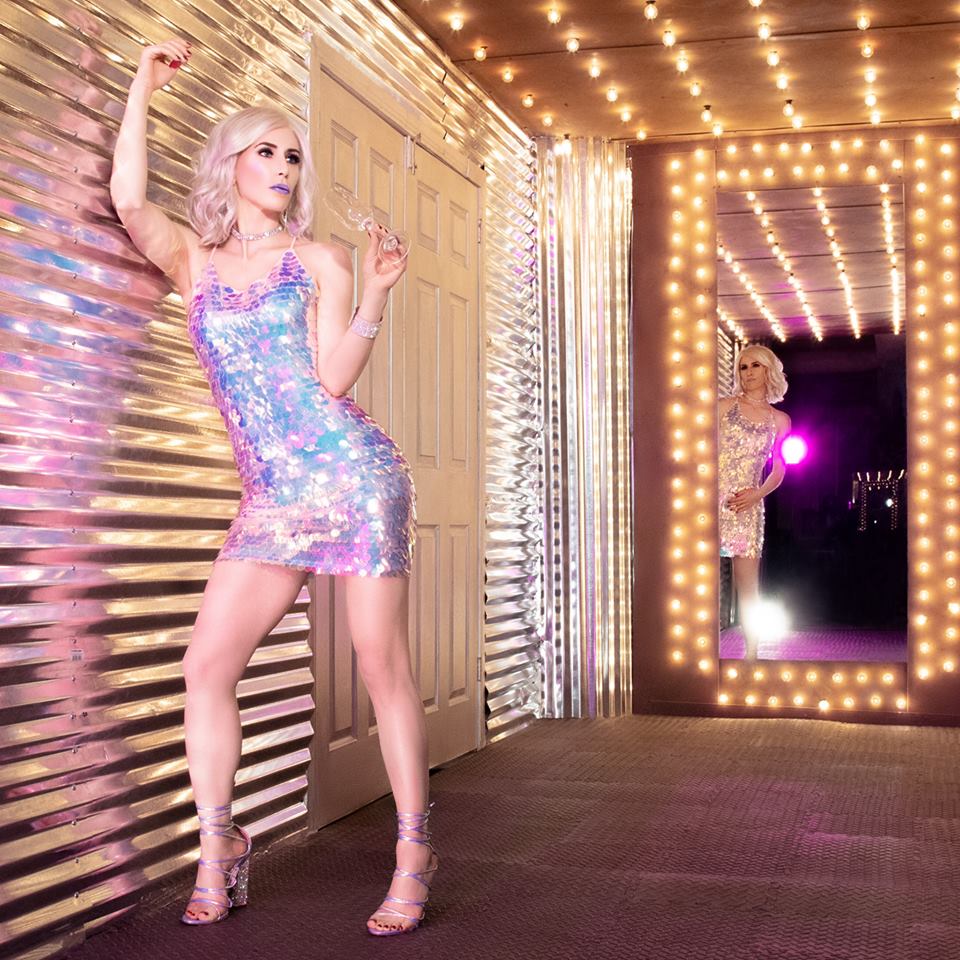 BD: What is a typical day for you like?

V: I like to get up early in the morning. I love to enjoy my morning routine, start the day relaxed with some yoga and then enjoy my breakfast. I need to have my breakfast in the morning. When I don't have breakfast, you don't wanna meet me later that day. *laughs* After that I'm ready to start my day with a clear mind around 8 am. Though there are lot of meetings, photoshoots, rehearsals, recording sessions, flights and much much more I always look that I have enough time to work on my songs and also on my voice. The voice is the only instrument that you really need to care about like a baby. You can't leave it alone. So also today was pretty busy and I had a lot of great meetings for my cosmetic store.
BD: You have a cosmetic store?
V: Yes, you should check it out. It's shop.veevonderland.com. I got some amazing products and today's meetings were all about my new collection that just got out. It's so much fun doing all of this beside the music. I create each collection so that it fits to my current songs perfectly.
BD: What has given you more confidence?
V: Positive self talk. I was really standing in front of my mirror every day and said ten times in a row: "I'm a pretty girl, I love me, I'm happy". At the beginning it was super strange for me to do that. But the more often I did it, the more confidence I got. Also my boyfriend recorded some great positive dream sessions that I always want him to publish. I'm sure that would help many people.

BD: Who are some of your musical influences?

V: My music is influenced by so many artists, because I just love music. I love Christina Aguilera, The Chainsmokers, BTS, Queen, The Beatles and the Backstreet Boys. The challenge, and of course the most important part, is always to create something new.

BD: What do you want to say to others who are in a similar situation?
V: Just start. Don't care what the haters say and believe in yourself!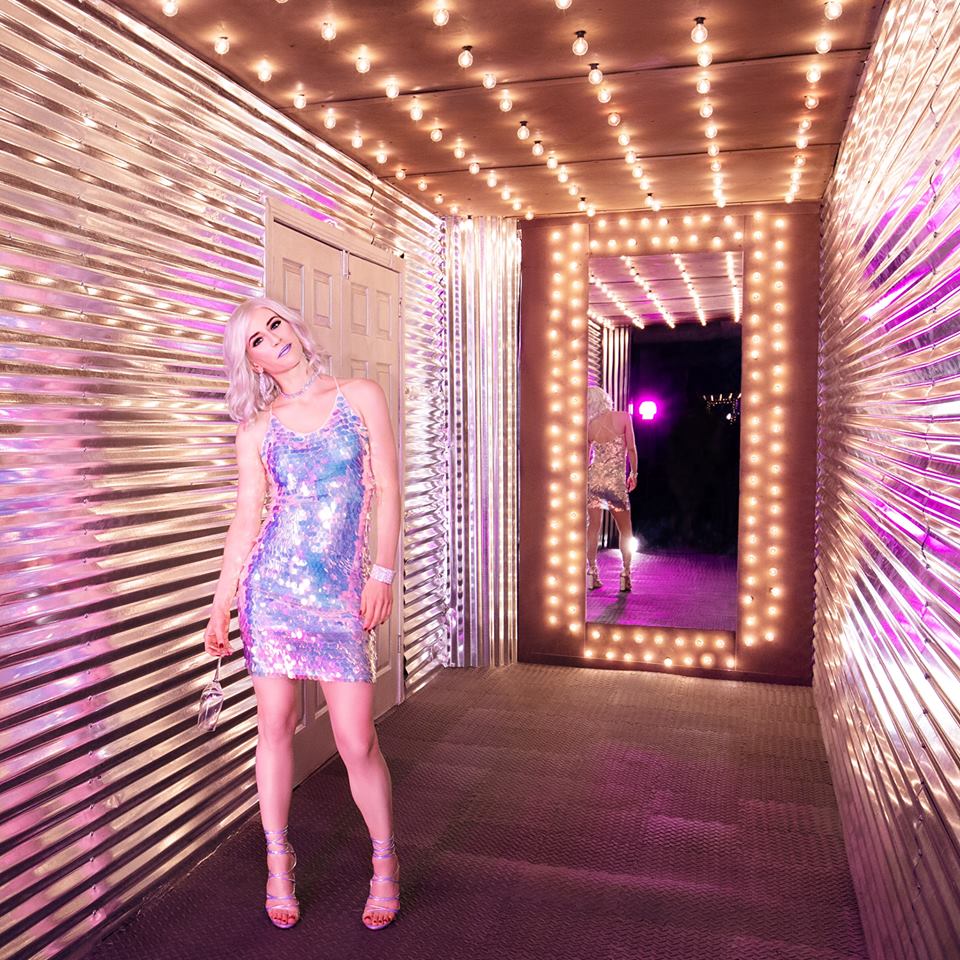 BD: Why do you think, above all else, we have to believe in ourself first?
V: When you don't believe in yourself how can others?
BD: How do you deal with haters?
V: I still have a lot of haters, but I pay no attention to it. I just see all my lovely fans for who I'm ready to give my best every single day. I think we have to do something. And while I'm blessed to be happy, full of energy and can't wait to start my day, I see it as my mission to share this energy with the world.
BD: How did you begin the recording process?

V: I started with a lot of songs that where not part of an album. Simply because I had to find my style. I had to figure out what I can do with my voice and where my strengths are. The voice is a super sensitive and emotional instrument.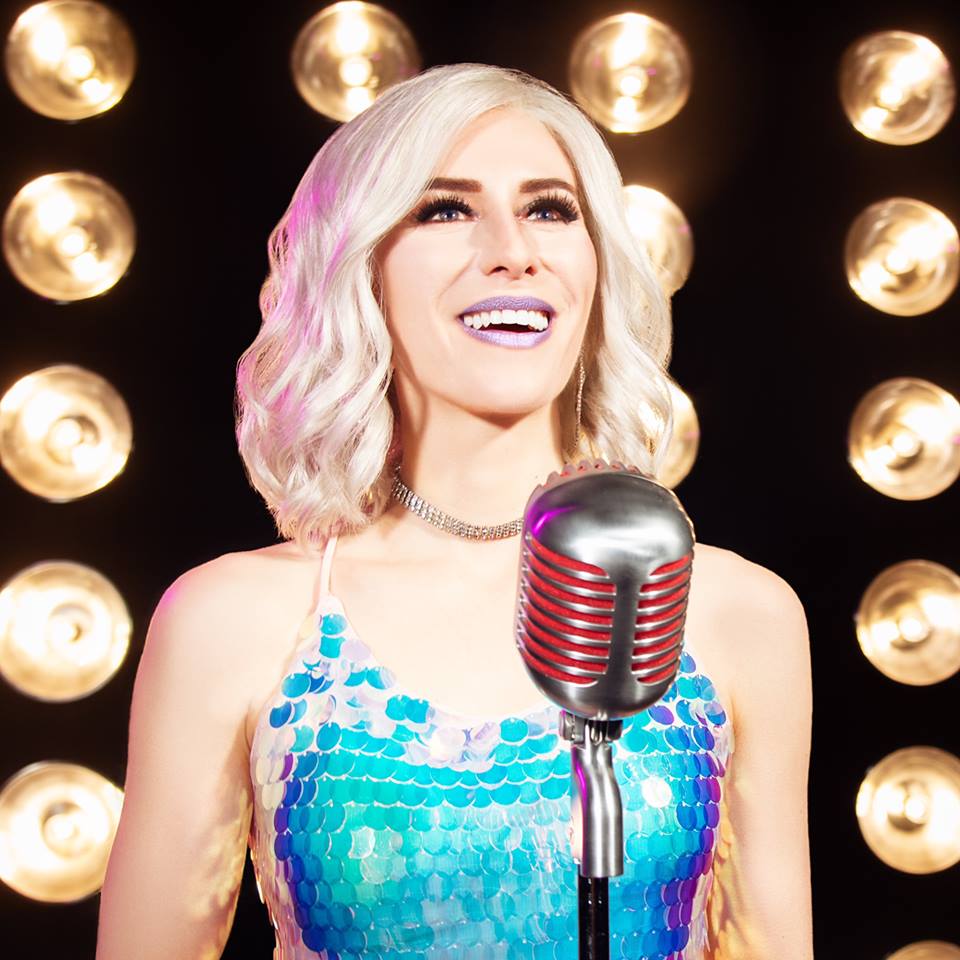 BD: Your debut album follows this new sentiment of your's, your new "I don't care" attitude. Can you talk about your album and it's message?

V: I wanted to share my story and make this the topic of my first album. I started with zero talent at the beginning. And that's not a long time ago. I started releasing some singles and got discovered by some fans. That gave me more motivation to practice more and work harder on my voice. But the better I got, the more haters were coming. But at the same time I felt all this positive energy receiving from my fans. That made it easy for me to say "I don't care (what the haters say)". It was a pretty intense time and I want to share this with my fans. I think they deserve to hear that.

But at the same time I wanna inspire people around the world to encourage them to be brave enough to say "I don't care" "I don't care what others think about me", "I don't care when others talking shit about me".

Especially today where it's easy for everyone to hate on others on social media. I guess that's the reason why so many people are getting depressed right now. And I think, we need to do something. While I'm blessed to be happy, full of energy and can't wait to start my day, I see it as my mission to share this energy with the world.

BD: Did you work with writers, producers on it? How did it all come about?

V: My team around me is growing and growing but I try to keep it as small as possible. I love to have some deep relationships with the people I'm surrounded with. But I write all songs on my own.

Learn more about Vee by visiting her official website.
Listen to Vee's songs on Spotify
Listen to Vee's songs on Apple Music
Follow Vee on Facebook
Follow Vee on Instagram
Subscribe to Vee's Youtube Channel

Breakaway Magazine
Breakaway Magazine is an international magazine & online platform. We specialize in shining a light on independent artists, creatives, visionaries and innovators from around the world through diverse storytelling and immersive original content. Breakaway Magazine features global creative talents through the editorial content we publish; allowing this talent to be fostered, recognized and emerge. "The company reaches millions, connecting with an audience interested in more than just the trend, but the deeper meaning." - JB Livingston, Founder/Editor-In-Chief. Read more on our about page.