Breakaway Daily Interview with Virtual Group Vortex Ascent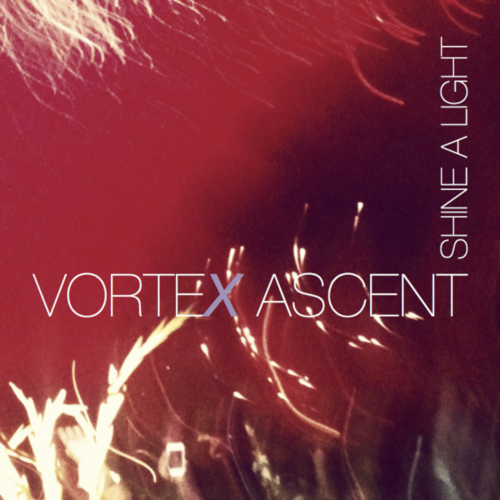 An international group using the powers of the internet to create and distribute their music. 
Vortex Ascent is an award-winning, experimental, international musical collective. While most of the band live in and around London, some members live in Paris, Tokyo, Brazil or South Africa (find out about all the members here.) They have worked with a variety of accomplished artists in other disciplines as well; including poet Inua Ellams, digital artist Chris Von Steiner, and French film-maker Stephane Floc'hlay. Several of Vortex Ascent's tracks have also held the number one slot on a variety of unsigned charts in the UK and in Japan. The have scooped up numerous awards such as Bands Unsigned UK's only Platinum Award for their concept EP 'Vortex' (2007), and more recently, "Did You See" won the Sunset 2012 Critic's Choice Award from Ditto TV. I spoke with Derek Schuurman (founder of Vortex Ascent along with Brendan Lynch) about this innovative group you must check out!
What role do you play in this experimental collective of independent solo musicians?
As the founder I got to know most of the 10-odd participating musicians, and selected the tracks for each of our albums. Each musician writes his/her own material. Two of us compose on piano or keyboards, the others almost all on guitar.
What inspired this project and the name?
Vortex Ascent is a multi-genre, international collective of solo, independent musicians which was pretty much inspired initially by compilation albums such as the Cafe del Mar series, where if I remember correctly certain musicians appeared regularly whereas other acts – some really off-the-wall, dipped in and out….The name comes from a fascination with vortices and ascending has positive connotations.
How would you describe Vortex Ascent's sound?
Most reviewers have equated our sound to 'something like a David Lynch B-grade movie soundtrack' because while on the whole the albums are experimental, genres covered vary from grunge and alternative rock to electronic pop, acoustic, nu-jazz and soundtrack.
What is so interesting and innovative about your band is that some of your members are from around the world. How does that effect the bands rehearsals, creative meetings, and/or song writing process? How do you all manage to stay in touch and communicate with each other?
We are able to function thanks to the internet and file-sharing. So, for example when different musicians are collaborating on one track, parts can be recorded anywhere in the world and sent to London using Dropbox. Given we don't play live as a collective, we don't need to rehearse. We communicate via email, skype or phone. Sometimes however, up to 4 of us will get together in London to record tracks, usually at Nigel Homer's home studio in Camden.  
Had you worked on musical projects prior to Vortex Ascent? How did those projects compare with the way you are creating music now with Vortex Ascent; how you are able to create music and collaborate with other artists around the world and the be able to share it using all the technology, social networks, and power of the internet today? 
All our work is disseminated on the internet given that music is now mostly distributed as downloads. Some of us had worked on projects prior to Vortex Ascent, but this was all before the internet radically and fairly rapidly changed the music industry forever.
You have never done live shows but is that something you would like to do more of in the future?
Some of the participants have done live shows as solo musicians in their own right. Mart Giebner especially, loves performing live.  I also remember a show which was filmed, in which Sarah K Panton and a musician friend of hers, Steven Carter, performed a great acoustic set in a small British radio station. Gila Chaya is an accomplished jazz singer who performs every so often with a quartet. Perhaps one day we'll do a multi-media show along the lines as what a musician I know, Mike Milosh, has done – check out his live version of 'You Make Me Feel', filmed in Ireland on YouTube and you'll get the idea….
What was your recording process like for your latest album "Shine A Light?"
Great. It was a little different in that some of us hauled out pieces of music which we had lying around for a decade or more, and re-recorded them, breathing new life into them so to speak, and getting our co-musicians to add to those existing arrangements. So, more than was the case with our previous albums, different musicians had the chance to collaborate. Other tracks were written during the year or two before the album was released. When the selection of tracks was done, I worked with the engineers/producers Andy Rugg and Brendan Lynch on creating soundscapes in various parts of the album as I really enjoy using sounds associated with nature in particular. There are night sounds such as owls and crickets; a chaotic thunderstorm, a dawn chorus of birds; there are whales, and a seaside soundscape among others.
[Vortex Ascent's music also contains certain social messages. The song "Dark Skies" by Sarah K Panton, Tony Rogan and Dan Moody is partly about the situation in Syria. Listen below.]
For this record you worked with some interesting guests such as musician/producer Paddy Bush (brother of Kate Bush) and US-based author/speaker Cathy O'Brien. It was also produced with Andy Rugg, formerly an engineer for Coldplay. What were these new guests able to bring to the table?
Ever since we've been making our eccentric little albums, I've sent tracks to Paddy on MP3 for his technical critique as he has a phenomenal ear for detail and is a walking encyclopaedia on music, particularly when it comes to technology. But in the case of this album, I actually had the chance to (unexpectedly) co-write a song with him: I had sent him an MP3 of the opening track,  'Dodging Bullets' and he really liked it. To my surprise, he wrote a set of lyrics, suggesting I re-record the song, and double its length, adding those lyrics. However, I felt his lyrics were so brilliant, uplifting and healing – in contrast to mine which were dark and morbid – that I asked him  if I could rather use the same musical arrangement, add in a some changes, and sing his lyrics over it as a separate track, to close the album. He thought that was a good idea, so essentially the album starts and ends on what sounds like the same piece, though lyrically the two – Dodging Bullets and Dodging Arrows – are very different. 
Working with author/public speaker Cathy O'Brien was another special and rare opportunity. I got to know her after having seen some of her speeches about the MK-Ultra Mind Control programs, of which she is a survivor. Cathy and her partner and co-author Mark Phillips, went to an enormous amount of effort to self-publish their two books – Trance Formation of America and Access Denied – which are a highly recommended read as they clearly outline how research on mind control was brought into America from Nazi Germany by a criminal faction within the US government and Cathy vividly recounts her horrific ordeal as a mind control program victim from early childhood until she was rescued by Mark Phillips around the age of 30. They also outline how people can heal from the trauma of mind control victimization.  I saw several other harrowing testimonies of survivors of these mind control programs as well as a nauseating documentary on the Franklin Credit Bureau Scandal. When you see all these and join the dots, it becomes clear that they are all interconnected. So I wrote the song 'Down the Rabbit Hole', and sent the lyrics to Cathy, asking if I could use extracts from some of her speeches. She immediately gave me the green light to use whatever material she and Mark had done, so in that song you will hear some poignant segments of her speeches, especially at the end. They were really pleased when I sent them a copy of the end result.
Working with Andy Rugg as a producer was good fun. We'd known each-other for a few years and he had just stopped engineering for Coldplay. I knew Andy had always wanted to produce some really experimental or alternative projects from his home studio. Just as we started putting 'Shine A Light' together, he fortuitously contacted me and asked if I was doing any music and I said yes, we were in the beginning stages of doing a new album and asked if he were up to helping produce it. Which he was. Andy is great to work with: he is patient; he pays attention to detail, and delivers work of a high standard. He also has a very interesting musical mind so it was a real pleasure to do this record with him.
The other producer we worked with, Brendan Lynch, is based in Bahrain and is an exceptionally accomplished musician who also delivers end products of an impeccable standard. While I was able to go to Andy's house in London if need be, it was rather different working with Brendan as he's not in the UK, so we had to work with drop-box and Skype.
Where can folks around the world pick up the new album?
Our website, and the album is for sale only on Bandcamp.
Listen to Vortex Ascent's "Did You See" on Breakaway Radio.
Follow vortexascent on Twitter & Tumblr. 

Breakaway Magazine
Breakaway Magazine is an international, independently published magazine and online platform for the mind, body and soul. Through diverse voices we feature inspirational people and their stories. Breakaway Magazine features global creative talents through the editorial content we publish; allowing this talent to be fostered, recognized and emerge. "The company reaches millions, connecting with an audience interested in more than just the trend, but the deeper meaning." - JB Livingston, Founder/Editor-In-Chief. Read more on our about page.