Christine Reidhead is a humanitarian making a difference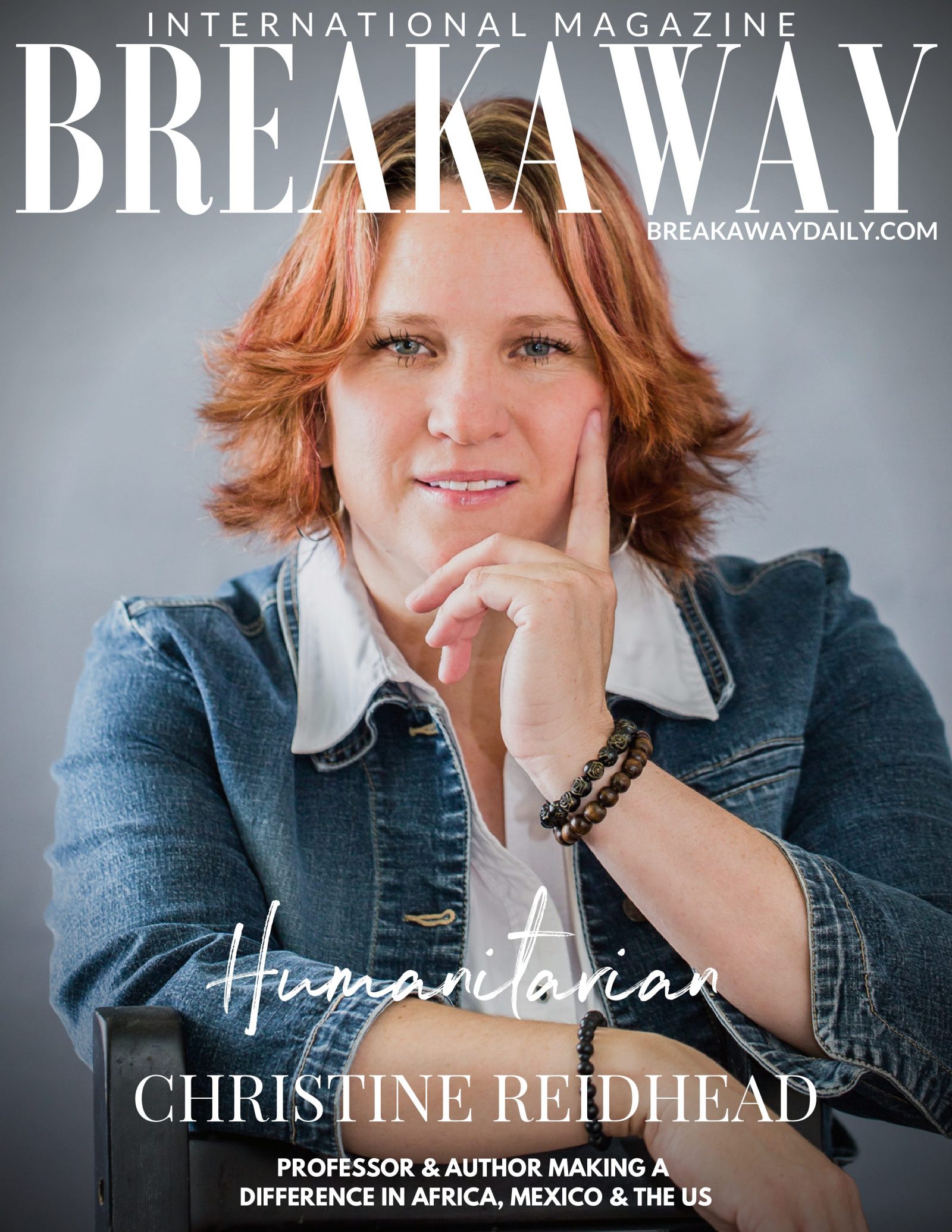 Christine Reidhead is an academic, author & humanitarian making a difference in Africa, Mexico & the US. Growing up in the supportive community of Benson, Arizona is where Christine learned the importance of hard work and dedication. As the youngest of five children it has always been her lifelong purpose to help others, especially children. Christine is the founder of AfrikRising, a nonprofit organization that provides critical resources to the children of Africa. AfrikRising has created a positive influence in childrens' lives who face starvation, educational limitations and health disparities. Christine also sits on the Board for Habitat for Humanity and Family Promise of Albuquerque, New Mexico. She also hosts her own podcasts which focus on nonprofits, advocacy, the Tribal College Movement and sports talk.
Education has always been a big part of Christine's life. She holds multiple degrees, is an assistant professor and is close to completion of her doctorate degree in Leadership and Organizational Development. Outside of being a humanitarian and her education career, she works tirelessly in serving as a positive example for her two sons. It is her mission to make certain that they always know the importance of education and feel the joy of helping those who need it most.
"I feel so blessed to be able to help people. I know I'm only one person, but I feel I can make a difference."

Christine Reidhead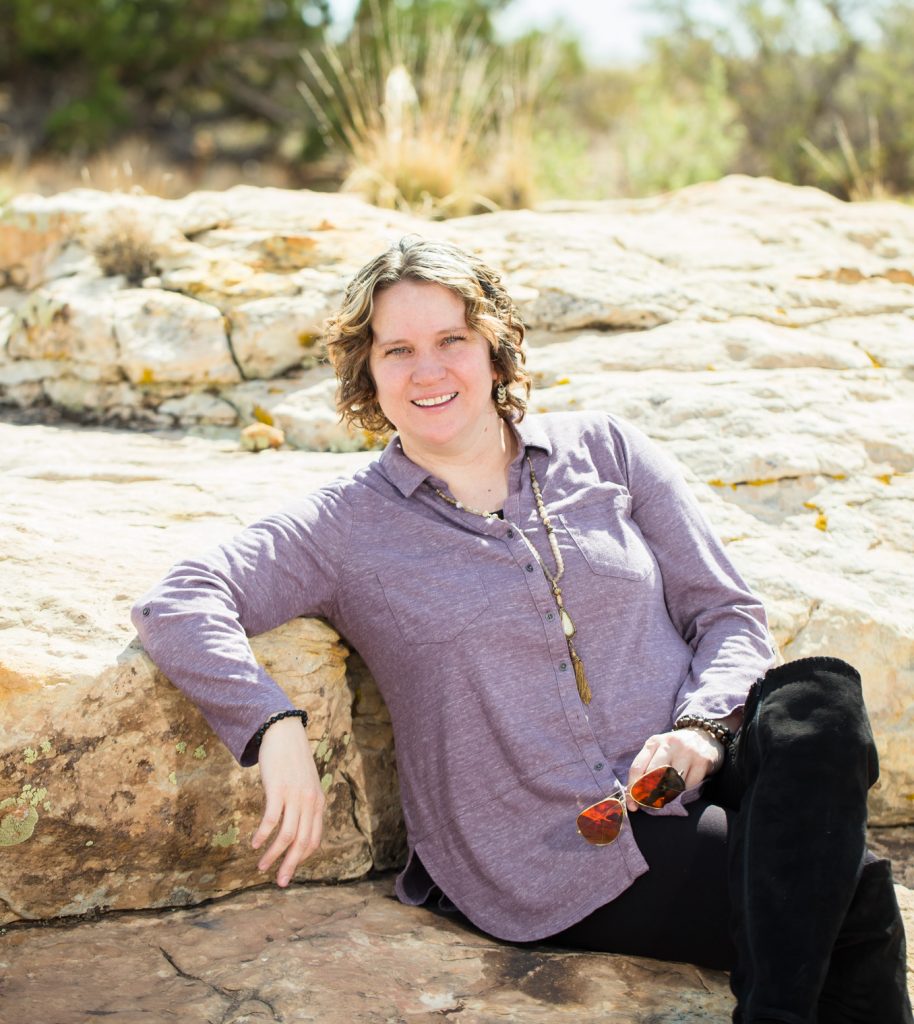 Tell us about your upbringing.
I grew up in Benson, Arizona and loved it! I was blessed to be raised in a tremendous community with so much support. I had excellent teachers and coaches that taught and guided me, like Mrs. East, Coach Comaduran and Mr. Fetter. I had so many families that I felt were my own, and people always looking out for me. I feel very blessed to have been raised in Benson and am proud to be a Bobcat. My step-father, Leland, had a mission to make us work and work and work from sun up to sun down. Although I hated it at the time, I look back and am very grateful for his guidance and teachings. The same things I resented then, have molded me into the tireless worker I am today. I look back on those days and feel so blessed. They have made me who I am today, and I couldn't be more thankful and proud.
You work at Navajo Technical University in New Mexico and have lived on the Navajo Nation for several years. How was that transition?
When I first moved there, it was a bit of a culture shock at first. They are governed by the Navajo Nation and have a different tradition and culture than what I was used to. The Navajo Nation has had persistent, severe poverty since 1868 after the storied Long Walk and Navajo internment. Parts of the nation have a poverty rate of 52.80% and the overall rate is well over 30% and has some of the worst rates for education, health, housing, violent crime, and economic activity in the U.S. I want to make a difference in the lives of the Native American people. There are still so many homes on the reservation that do not have running water or electricity. They are very passionate about their language, culture and traditions. It is something that is pretty awesome. They are a very misunderstood people with so many negative stigmas. I feel very blessed to live and work here. My kids love it!
Who is one of your mentors?
One of the people who has had a great impact later in my life is Tom Davis. He is a long time Navajo Technical University Administrator and one of the founding fathers of the tribal college movement. He's an exceptional leader who has brought out the best in me and continues to do so. Not only is he a great administrator, he is a terrific human being. It has been a pleasure to watch him and see how much he and his family have sacrificed for the cause to help others. I wouldn't be where I am today without his guidance and direction.
Tell us about your podcast that aims to ignite a positive change among the masses through your passion for community service.
Be The Change Nonprofit Podcast gives nonprofit organizations a platform to tell their story. There are so many nonprofits that are doing amazing things out there and yet very few people know about them. This podcast gives them a chance to tell us what they do, what projects they are working on and the opportunity to share their success stories. I think it's important to make a difference in this world, no matter how big or small. I admire these organizations and all the hard work they put into their nonprofit, as it's not easy. We have had several amazing organizations on our podcast such as the Village Book Builders who go into third world countries and build libraries for children. How awesome is that? Listeners who want to participate in something like that now have the background on what nonprofit organizations do and how they can help. Another example is Hope for Communities who go into southern Kenya and build orphanages to help serve the two hundred children in that region who are literally sleeping in the streets. There are so many great nonprofits that people can become involved with. These organizations are doing amazing things just out of love for mankind.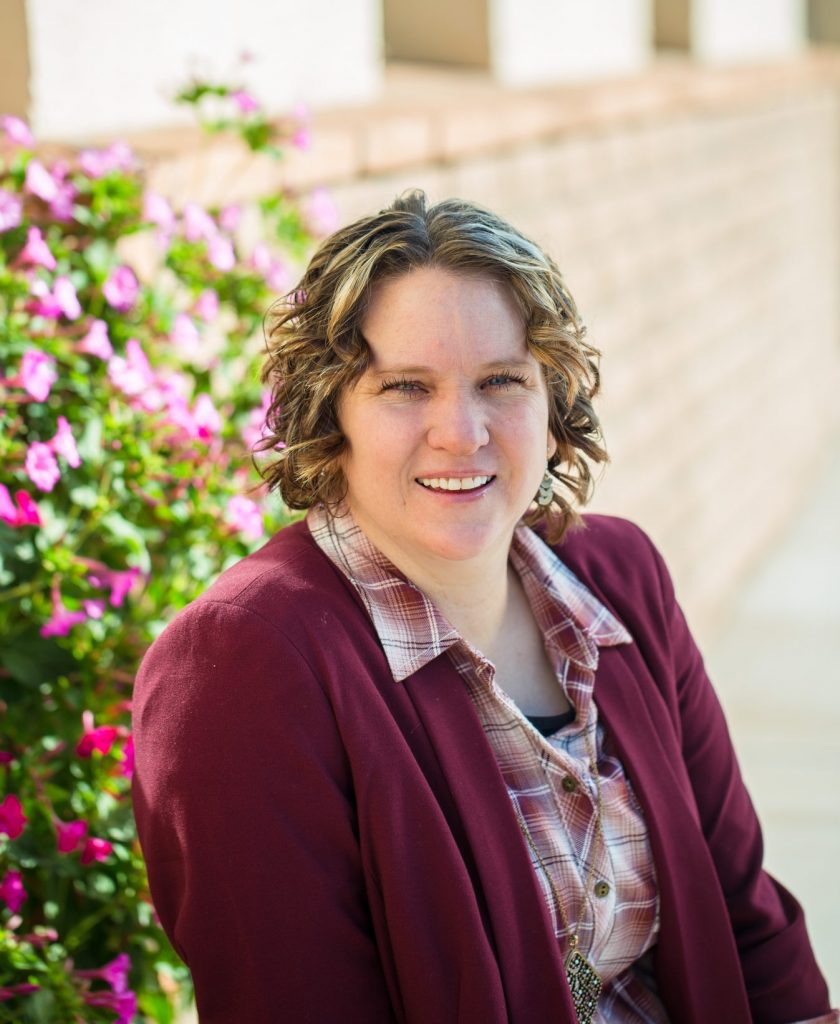 Why is humanitarian work, international development and giving back so vital to you?
I love serving. I've always been someone that feels the need to give, serve, provide and help others. I have so much compassion for people and those who are struggling. I think many of the problems these people are facing could happen to anyone of us at any point in our life. When I see those in life challenging situations, that's when my passion and desire to help them improve their lives goes into overdrive. With Habitat for Humanity, we are helping families get a step up in life by providing a good, solid home with the hope to lift them from lower class to middle class, and providing them a hand up. With Family Promise of Albuquerque we are assisting homeless families and providing housing and sustainable independence. Poverty is real and I feel I need to do something to help these people. It is something that I've enjoyed doing since I was a young child. I am very passionate and driven on making a positive difference in this world. It really means a lot to me. I think one of the recipes in life is finding out what you love doing most in the world and do it. Well this is what I love. I feel so blessed to be able to help people. I know I'm only one person, but I feel I can make a difference.
Tell us about the work you do in Mexico.
I have been going to Mexico for twenty-five years. For the last fifteen years we've been going further into Mexico where there's a little more poverty and a greater opportunity to serve. Half of Mexico's children, over twenty million, are living in poverty.
How did your nonprofit organization AfrikRising come to fruition?
AfrikRising came about as a result of seeing starving and malnourished children, and I saw a need and wanted to make a difference in their lives. The staggering statistics reveal many more children in need of survival assistance and support. The reality is that so many more people need to help with contributing to the cause. AfrikRising targets these types of situations and has had a major success rate.
Watch how AfrikRising came to be.
What are some of the organization's milestones already?
AfrikRising has very reliable contacts in Africa that have identified, interviewed and planned service projects at orphanages and schools over a span of the last six months. We have put in mosquito nets and windows at the Oyiza Home of Love in Nigeria, Africa to help protect forty children from malaria. We have provided food to the Agape Charity Home in Ubakala, Umuahia South Abia State and Nigeria. We have also been nominated as one of the 50 Fastest Growing Companies of the Year 2019.
What was the biggest challenge in AfrikRising?
The biggest challenge was all the legalities you have to go through to start a nonprofit. Working with the State of New Mexico, developing by-laws, hiring an attorney, creating a board of directors, getting the EIN, hiring a registered agent, electing officers, starting a website, deciding on a name, logo, starting a bank account, etc. There's a lot that goes into it, which is why I've started writing a book called, 21 Steps to Starting a Nonprofit Organization!
What are some of the current project's AfrikRising is working on?
Many people are coming to us and asking if they could fund a particular project. In this case, we provide them options of ways they could help. They then go back and fundraise to provide that specific need. We are also looking into developing a trade school where people could come and learn a skill at an affordable price and then they would be qualified to start their own business. While we try to meet their basic needs, we like to follow the slogan from Habitat for Humanity, "it's a hand up, not a hand out." So we are looking for ways to become sustainable to allow Africans to learn a skill which helps them to then go help themselves, with Africans teaching Africans. They will be helping their own.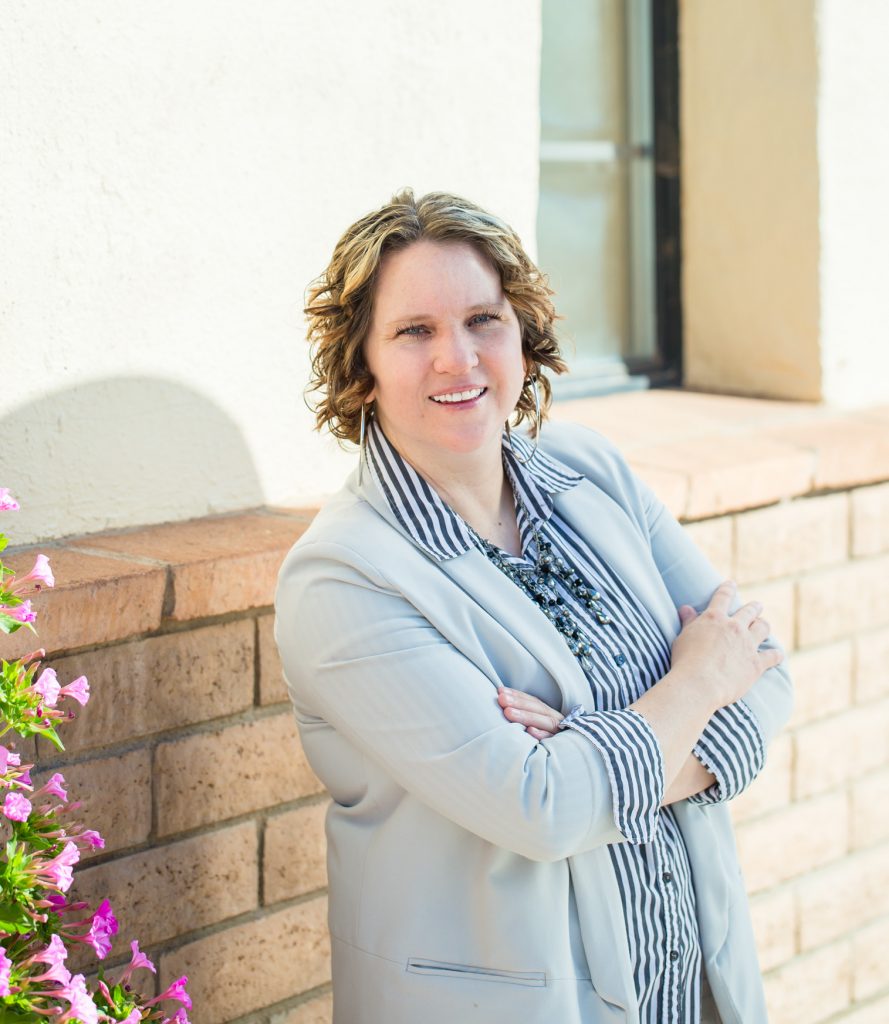 Can you tell us about AfrikRising's programs for children and how they address community needs?
We try to find the organization, whether it be orphanages or schools, that have the greatest need. Once we find out their greatest need, we fundraise to help meet that need. It could be food, a water source, mosquito nets, etc. Each place has different needs depending on how well the community supports them. One orphanage has an easier time obtaining food, but their housing and living conditions suffer. Another orphanage had great living conditions, but they had no means to obtain food and the children were starving. We went into a blind school where they house seventy children and adults. They live in dorms and their living conditions were good, but they needed access to learning materials and food. Each situation is different and we try to meet their individual needs, but typically targeting children. I have two Board Members based there in Africa that assist in the process. They help find the organization with the greatest need and then carry out the project. We plan on going to Africa next summer.
AfrikRising's mission to end the starving African child:
What are the plans for the future of AfrikRising?
To provide a sustainable platform for others in Africa to help lift themselves out of poverty. We want to help meet their immediate, basic needs, but more importantly, help provide an opportunity for them to help themselves.
How can people help or get involved in AfrikRising?
You can visit our website: AfrikRising.org and fill out the contact page. We invite everyone to check us out and will welcome anyone who wants to make a difference whether that be in donations, raising money for a particular project. We are very flexible and will work with anyone wanting to make a positive change. If you have a desire to make a difference, please come and join us!
For more information on Christine Reidhead visit her official website.
Photography by Deborah Allen

Breakaway Magazine
Breakaway Magazine is an international, independently published magazine and online platform for the mind, body and soul. Through diverse voices we feature inspirational people and their stories. Breakaway Magazine features global creative talents through the editorial content we publish; allowing this talent to be fostered, recognized and emerge. "The company reaches millions, connecting with an audience interested in more than just the trend, but the deeper meaning." - JB Livingston, Founder/Editor-In-Chief. Read more on our about page.