Dorsey Ross is following his passion against all odds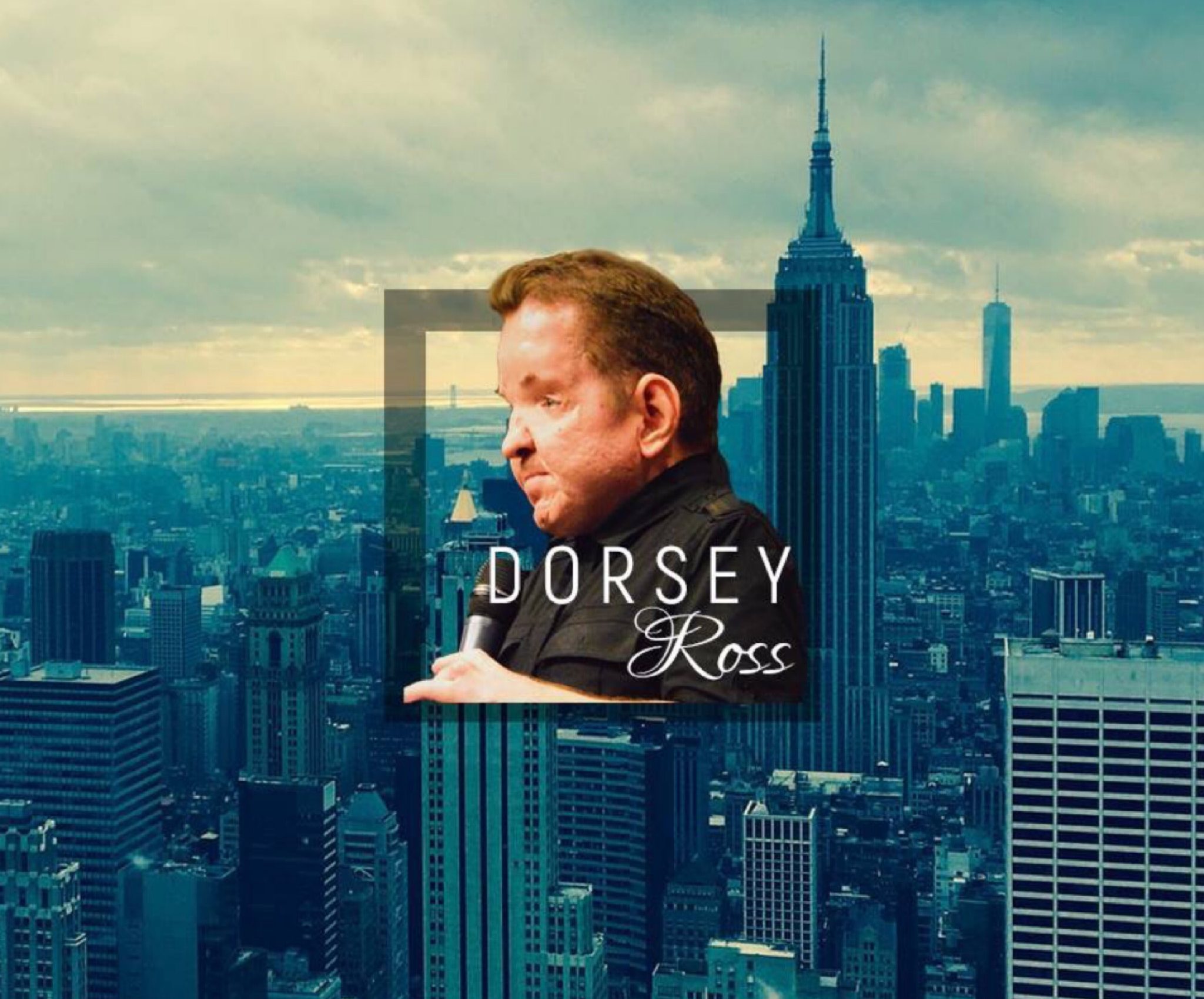 Dorsey Ross is accomplished evangelical minister and public speaker who has had to overcome many obstacles due to being born with the genetic disorder Apert Syndrome. Despite undergoing many surgeries and people assuming throughout his life that he could not succeed, Ross has beat the odds and followed his passion. In his first book, Overcomer: Discovering God's Purpose Against All Odds (Xulon Press, 2016), he hopes to inspire others by sharing his story and encourage others to see that with God all things are possible. We talked with Dorsey in Long Island about his book, his faith, his journey and how he found his purpose.
BREAKAWAY DAILY: Why do you think it is important for people like you and Lizzie Velasquez to come forward and share your stories in order to continue to break barriers?
DORSEY: I believe we need to show others, especially those who think they are "normal" or don't have a disability, that those with a disability are just like everyone else. Yes we are different, but we are still people, we still have brains that can make choices and decisions. Disability is not inability. I hope that our stories make people realize that just because we have a disability doesn't make us unable to do anything. There are still things that we can do.
BREAKAWAY DAILY: What are your thoughts on the book and movie Wonder?
DORSEY: I thoroughly enjoyed the movie Wonder and I am glad Hollywood is finally starting to make mainstream films like this. Wonder has helped many people understand disability and the sacrifices you have to make every day. Although Jacob Tremblay did an amazing job at portraying Auggie, a boy with Treacher Collins syndrome, I wish the movie would have showcased even more diversity by casting an actor with a disability. The message of the book and the movie is how small acts of kindness can change the world one act at a time. I would recommend anyone to read and/or see the movie, then remember to treat anyone who is disabled as the incredible human beings they are. Then once a day, choose kind. Anyone can be Wonder by treating each person with respect and dignity. Do good and be kind today.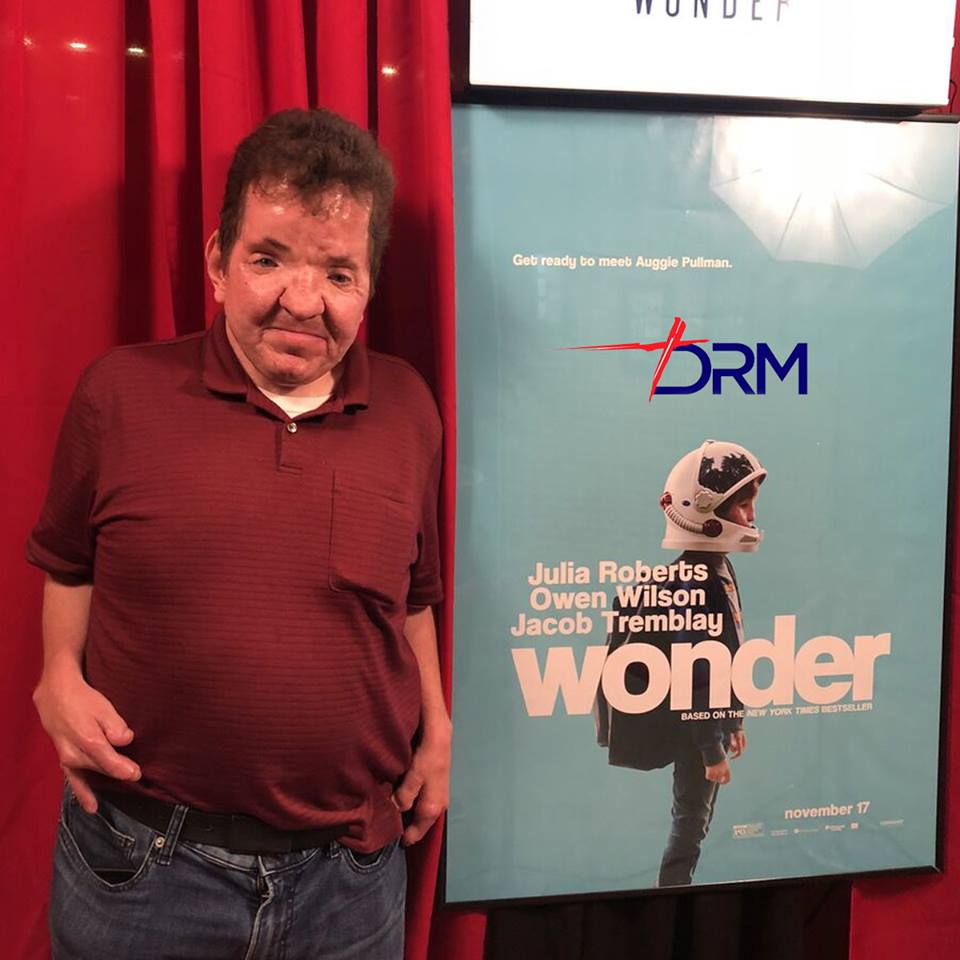 BREAKAWAY DAILY: How has your faith helped you face all the challenges you've had in your life?
DORSEY: When I would have to face challenges in life such as the operations that I have had to go through, I would just put my faith and trust in God. I would believe that He would help me to go through the operations with no problem and believe that He would see me through and help me to recover. When I was young, I also had to deal with being teased and made fun of. I was called a monster and a freak. It was one of the more difficult things that I had to go through, at one point I felt like ending my life. My faith reminded me that God made me this way for a reason and I had a greater purpose. I understood that regardless of how I looked, I was God's Masterpiece.
BREAKAWAY DAILY: When did you know that you wanted to be an example to others through finding your purpose as a motivational speaker and minister?
DORSEY: I grew up in the church and enjoyed going. I gave my life to Christ at the age of thirteen and started to attend the youth group. When I got older, I began to work with the youth and become a youth leader. I had someone tell me while working with the youth that they could see me standing in front of people telling my story of what God has done in my life. That was an inspiration to me to pursue what I felt was the calling of my life. After going to Bible College at the University of Valley Forge, I felt like God wanted me to go on a different path: to become a minister, travel around and speak.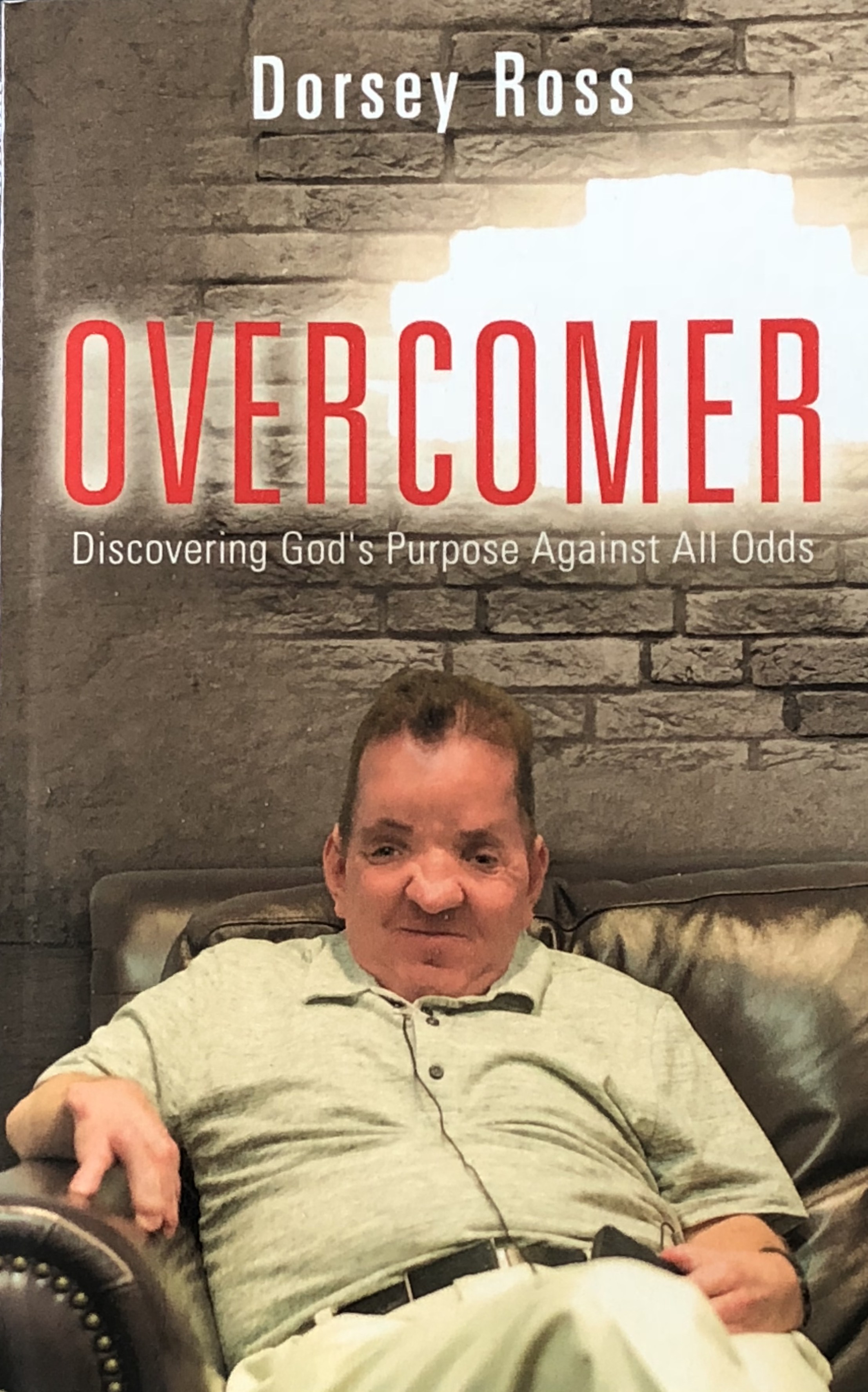 BREAKAWAY DAILY: You wrote your autobiographical book, Overcomer: Discovering God's Purpose Against All Odds, to inspire others. Can you talk about that?
DORSEY: I have been through so much in my life, being born with a congenital disability called Apert Syndrome, which affected my hands and my face. I have had over sixty-eight operations throughout my lifetime. I wanted to write my story to inspire others and to help them to think "if Dorsey can overcome all that he has, even with his disability, how much more can I do in my life?" I hope it inspires them to realize that whatever they are facing or dealing with in life, that they can overcome their obstacles. That they would understand the mountains that they need to climb, although the people climbing may think it is difficult, that after reading the book, may realize that they can do it because I have done it already. I hope my story would also inspire them to believe in God, and give them a little more faith that with God all things are possible.
BREAKAWAY DAILY: What are some of your favorite books you would recommend?
DORSEY: Those would be What's So Amazing About Grace by Philip Yancey. The Circle Maker by Mark Batterson, and Goliath must Fall by Louie Giglio.
BREAKAWAY DAILY: Do you have any siblings?
DORSEY: Yes I have one older sister, and one sister who passed away, and two brothers who also had a disability who died when they where just babies.
BREAKAWAY DAILY: Can you talk a little about your mom?
DORSEY: My mom passed in 2002, but I will never forget her. She encouraged me to overcome, and fought tirelessly with me and for me. I would not be where I am today without my precious mother. As I think about my mom, I remember we would always sign the song Because He Lives, and still to this day, the chorus in that song gives me hope that no matter what we face and what we go through, we can live Because He Lives, and because He lives I can face tomorrow.
BREAKAWAY DAILY: How do you suggest others take charge of their lives by pursuing their goals and by defining themselves on their own terms as you have done?
DORSEY: In this day and age there is a lot of bullying, even more now thanks to social media and cyberbullying. People need to take charge of their lives by not allowing others to define who they are. Instead they need to realize who they are in and of themselves. They can't let the negativity of this world to stop them from doing what it is that they want to do in their lives. They need to look in the mirror and realize who they are for themselves. If you want to go to college, go to college. If you're going to get a job after high school, go and do it. If you're thinking about joining the military, sign up. Follow your ambitions and pursue your own goals. In high school, my history teacher told me that I wouldn't make it in college. I put away that negativity in my mind, and I went and did it anyway. Even though it took me nine years between two colleges, I did it.
BREAKAWAY DAILY: How do you stay positive and how do you suggest others stay positive?
DORSEY: Well, to be honest, staying positive isn't always an easy thing to do. Everyone thinks that being a Christian and a minister is an easy thing, and life is easy. Well, it isn't, it's still difficult. There are times in my life when I want to give up, but thankfully those days don't outweigh the days that I am positive. I stay positive by believing that the next day is going to be better than the day before, and by understanding that God has a great plan and a purpose for my life.
BREAKAWAY DAILY: What is the best advice you were ever given?
DORSEY: The best advice I was given was to never give up in my life and on the dreams that I felt like I wanted to achieve.
BREAKAWAY DAILY: And what's the best advice that you've ever given?
DORSEY: Don't put "can't" in your vocabulary.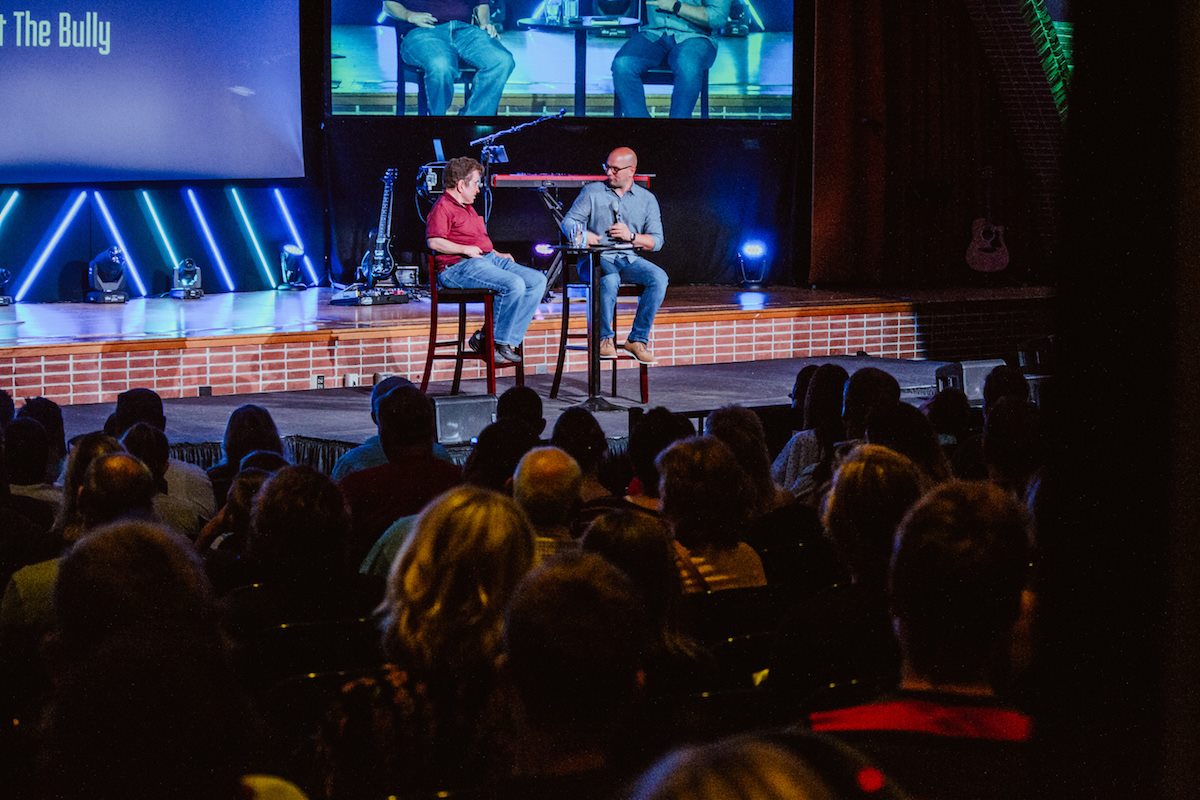 BREAKAWAY DAILY: What are some of the positive changes you have seen as a result of your advocacy?
DORSEY: By using Instagram and also my Facebook ministry page, I have gotten feedback that I am an encouragement to other people. People have told me that they are inspired and encouraged by my story and by what I have been through in my life. They have also said to me that because of my story that they will pursue their dreams.
BREAKAWAY DAILY: What advice do you have for others who want to overcome obstacles in their own life?
DORSEY: Don't give up, pursue your dreams and your goals in your life, regardless of what other people in your life have told you. If people have told you no or said you couldn't do it, and you think you can, do it anyway. If you want to climb a mountain, and you think it's too high to climb, get the right gear, the proper training and climb it anyway. Don't give up on the dreams that you want to see accomplished no matter how big those dreams are.
For more information on Dorsey Ross visit his official website. Overcomer: Discovering God's Purpose Against All Odds is available via Amazon.

Breakaway Magazine
Breakaway Magazine is an international, independently published magazine and online platform for the mind, body and soul. Through diverse voices we feature inspirational people and their stories. Breakaway Magazine features global creative talents through the editorial content we publish; allowing this talent to be fostered, recognized and emerge. "The company reaches millions, connecting with an audience interested in more than just the trend, but the deeper meaning." - JB Livingston, Founder/Editor-In-Chief. Read more on our about page.