Dr. Sam Muslin's revolutionary dentistry helps people live healthier, happier lives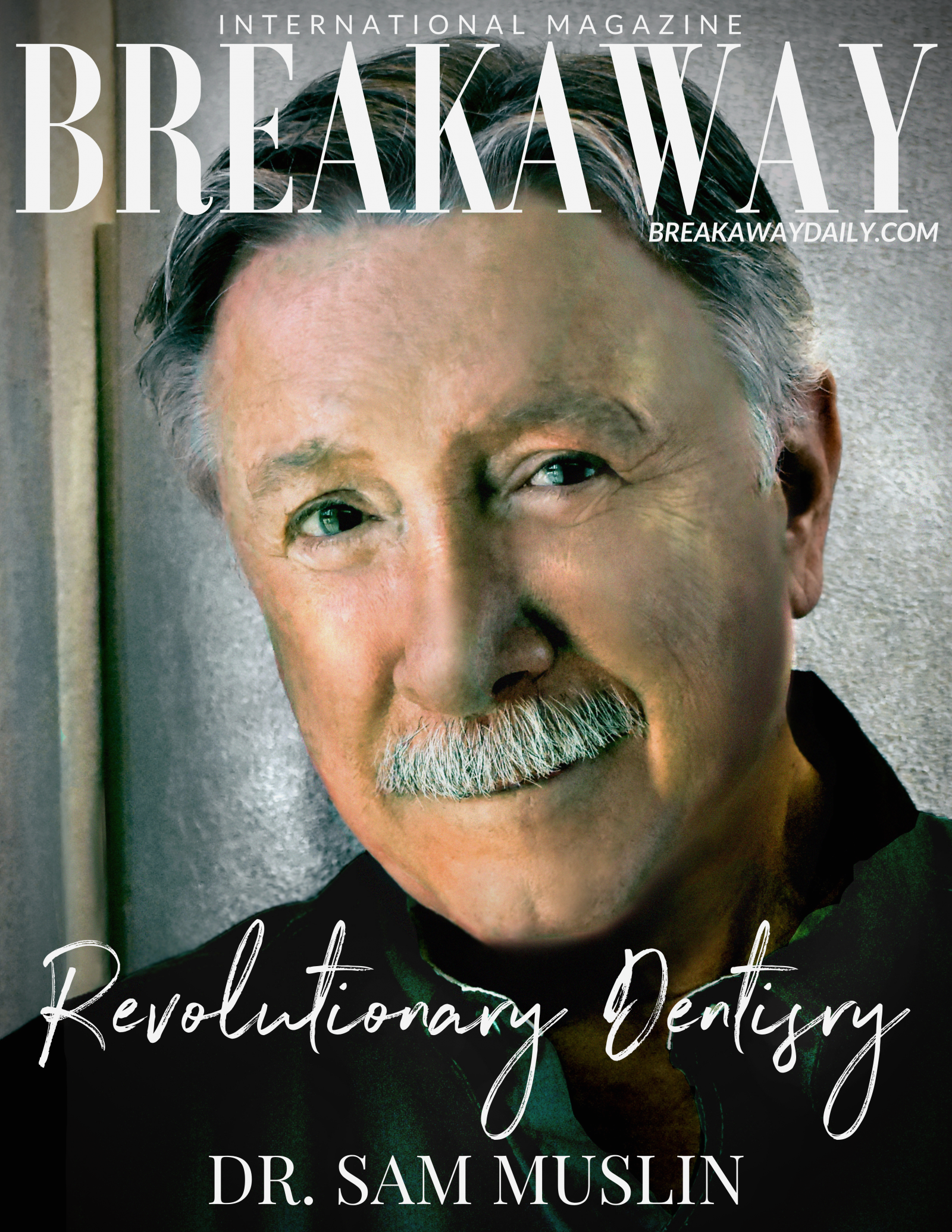 Dr. Sam Muslin is one of the most acclaimed dentists in the US, with a career that spans forty years. He approaches his work and his life with a philosophy that considers the health and well-being of the whole person rather than just focusing on the problem in front of him. Dr. Sam Muslin created non-invasive and non-surgical revolutionary methods that transform faces while simultaneously improving underlying dental health issues.
In addition to being, a revolutionary dentist and a great person, Dr. Sam Muslin is also a vegetable gardener, has a small Pinot Noir Vinyard and is a salt water sport fisherman. Happily married to his wife, Cathy, with three adult children, two grandsons, and he lives in the Pacific Palisades.
Revolutionary Life
The desire to be a dentist was planted in Dr. Muslin when seeing the equipment during his first dental visit as a child. Shortly afterward, he had a bike accident that knocked out his front teeth and required an emergency dentist visit. "I was fascinated with all of the equipment," explains Dr. Muslin. "The dentist took care of me, and I learned how dentists help people in need. We all need a dentist."
This lesson informs Dr. Muslin's practice and life. He doesn't just work to repair smiles, he's also there for people in distress. Whether patients or staff, he's aware that people having bad times in their life need extra consideration, and he's ready to help them get through it.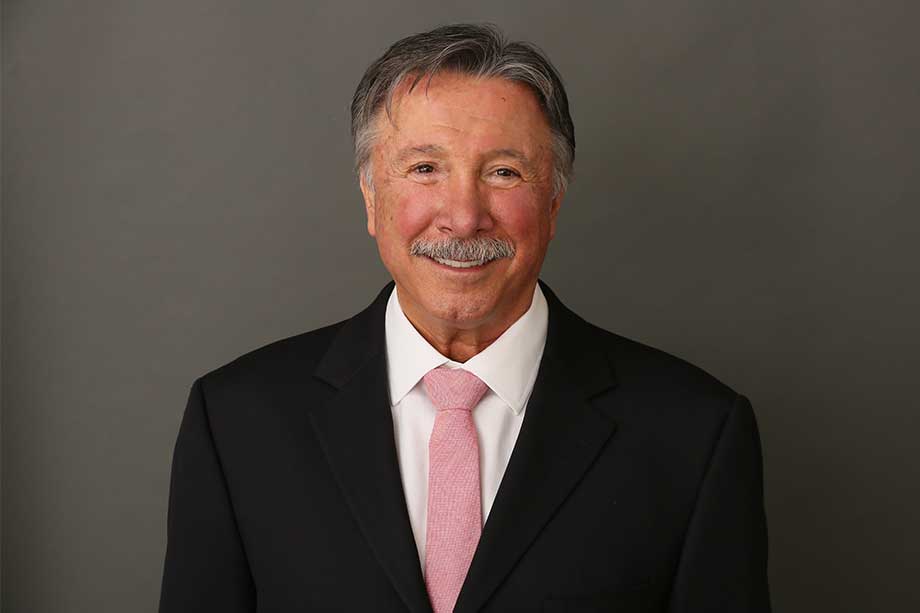 Dr. Muslin doesn't only apply this philosophy to his patients though. He grows talent in his business and among his staff by helping them be better people and not just effective or productive employees. He even helps them improve themselves in areas not connected to the business. When one of his employees wanted to be a chef, Dr. Muslin loaned him money to attend culinary school and pursue a career doing what he loved. "I believe it's important to grow talent, even if it's not in my own business."
That comprehensive health and aesthetic approach drives Dr. Muslin to improve the lives of his patients by giving them healthy faces that look younger and feel younger along with beautiful smiles, that improve facial proportions, jawlines and facial profiles. Dr. Muslin's care for a patient's well-being and not just their teeth is the core of what makes him extraordinary and what enabled him to create a truly game changing method of using dentistry to improve patients' quality of life both in terms of health and cosmetics.
Revolutionary Techniques
With a core value that every patient will benefit from his work, Dr. Muslin is able to look beyond traditional approaches to cosmetic dentistry. He has developed revolutionary techniques that not only improve a patient's looks, but their health as well. His experience covers cosmetic dentistry, dental implants, laser dentistry, CAD/CAM Computer dentistry, bite correction dentistry, twenty years of orthodontic and orthopedic experience with braces, full mouth reconstructions, and pioneering his jaw positioning method that improves facial profiles.
His exclusive treatment method impacts the entire face and jawline which literally transform lives. The most amazing part is that it only takes two visits that last about three days each and most of his patients with healthy teeth get this exclusive treatment method without even needing a shot. He can literally reverse the impact of aging safer, faster and more predictably than any other method.
Not only is his dentistry revolutionary, the design of his office is safety beyond the standards. Every treatment room is isolated and private with an air duct that pushes air in and another duct that sucks air out. It is a similar design of hospital operating rooms. His patients are protected from outside exposure to viruses and bacteria in the air. The doors close automatically, fit tightly and can be opened with a foot touching a pad near the floor. This is most likely the "cutting edge" dental office design of the future.
The philosophy that guides Dr. Muslin's practice is simple, but profound. Instead of just focusing on dentistry, he focuses on health, working to improve the patient's whole face with results that are above and beyond a smile. It's functional healthcare matched with incredible aesthetics. "Often people will undergo cosmetic dentistry procedures to get a more aesthetically pleasing smile, while dental health issues are overlooked," explains Dr. Muslin. "These cosmetic dentistry procedures can be superficial cosmetic camouflage and don't treat the health of the patient or work to improve the entire face. Often a patient comes to me who has had cosmetic work done that hasn't treated underlying conditions like a bad bite, TMJ pain, overbite, underbite, sleeping problems, premature aging or facial collapse."
For Dr. Muslin, he's not only trying to fix a cavity or correct an overbite or underbite, he's trying to fix the underlying causes of the conditions that lead to poor dental health. That care for the overall health and well-being of his patients led Dr. Muslin to seek and create methods of dentistry that contribute not just to creating a beautiful smile but genuinely help people live healthier, happier lives.
Revolutionary Procedures
The procedures Dr. Muslin developed, outlined below, have been revolutionary in their approach to cosmetic dentistry and have benefited patients in several ways such as improving the jawline, the facial profile, reversing the effects of aging, and creating the ultimate smile while simultaneously restoring worn-down teeth, correcting bite problems, jaw pain, headaches, breathing problems, sleeping problems, without surgeries and without drilling down your healthy teeth.
For more information visit FaceLiftDentisry.com for case study write-ups documenting Dr. Muslin's proven methodology.
Face Lift Dentistry®
Many dental procedures are either intended to be cosmetic or to correct a health problem. Dr. Muslin's Face Lift Dentistry® is unique in that it does both through a non-invasive, non-surgical method to achieve bite correction, and three-dimensional jaw position optimization. The procedure is designed for everyone, the young and the mature, those who only want cosmetic benefits as well as those suffering from dental health problems like bad bites, worn down teeth, small chins, overbites, underbites, large chins, aging faces, poor speaking ability, open bites, premature aging, and facial collapse.
JawTrac®
The foundational element of Dr. Muslin's method, JawTrac® optimizes jaw position to treat TMJ or bite problems. Traditional bite correction procedures are very complicated requiring several visits and often using painful methods such as drilling healthy teeth, undergoing jaw surgery, and/or wearing braces. JawTrac® is faster, non-invasive, and doesn't rely on chemical fillers for facial support. A dentist trained in Dr. Muslin's method quickly locates the ideal jaw position that supports the soft tissue of the patient's face structurally and utilizes JawTrac® along with VENLAY® Restoration to correct the patient's bite in a matter of weeks.
VENLAY® Restoration
Once the optimal jaw position is established, VENLAY® Bite Restoration corrects bite problems without grinding or harming the patient's healthy teeth. Many cosmetic dentistry procedures grind down healthy teeth in order to place porcelain veneers without correcting underlying health issues such as underbites, open bites, cross bites, TMJ pain, headaches, sleeping problems, neck pain, facial pain, and overbites. VENLAY® Bite Restoration corrects the patient's dental health issues, leading to an incredible smile that improves self-confidence and overall happiness.

Breakaway Magazine
Breakaway Magazine writes thought-provoking stories that transcend boundaries, providing transformative viewpoints on breaking barriers. Through an international readership of millions, every story empowers readers interested in gaining a wider outlook on life through diverse voices. "The magazine reaches millions, connecting with an audience interested in more than just the trend, but the deeper meaning." - Jamee Livingston, Founder/Editor-In-Chief. Read more on our about page.