Ericka Nicole Malone's Indie Directors Spotlight celebrated women and diversity in film at Sundance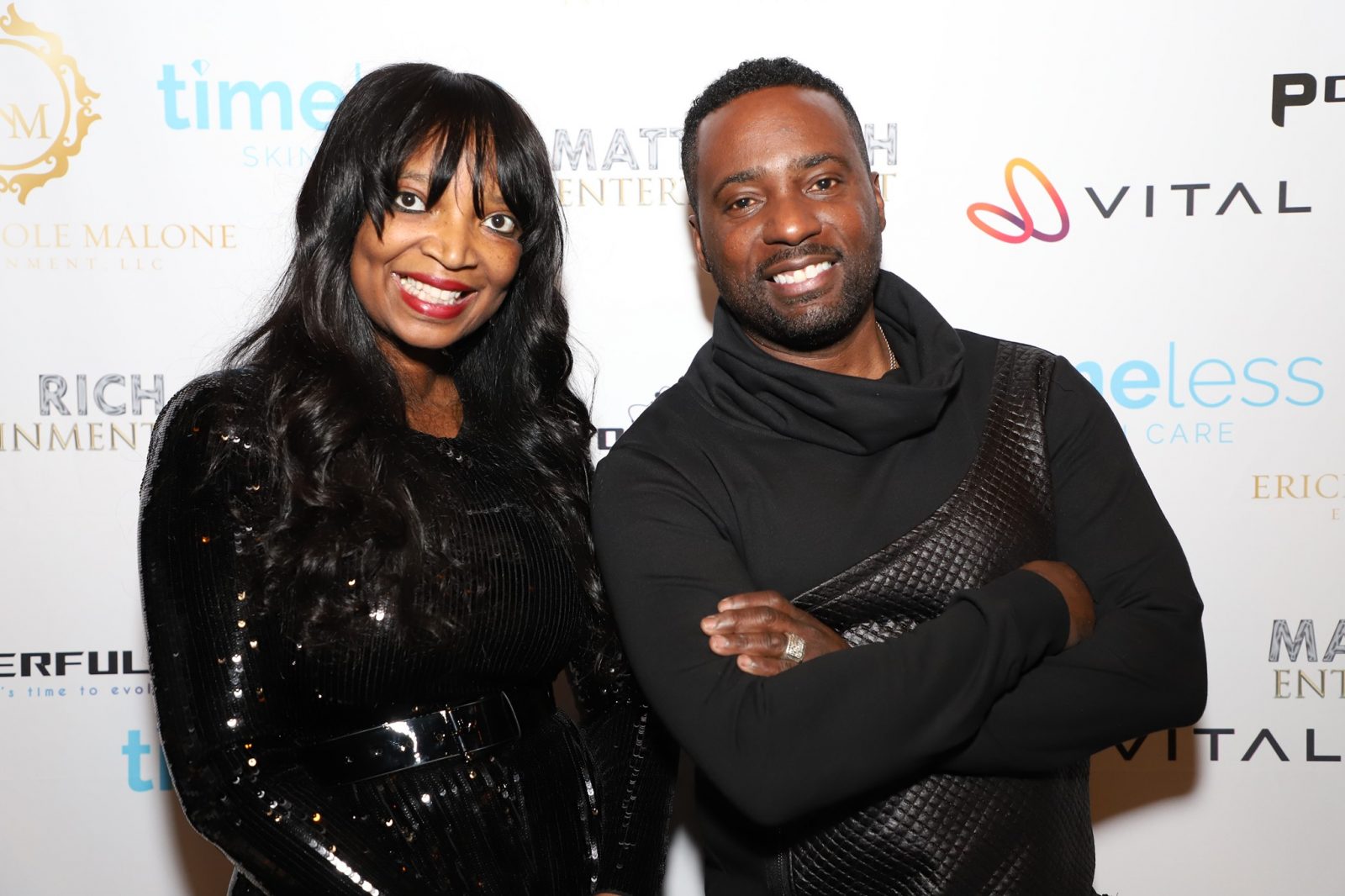 Ericka Nicole Malone with director Matty Rich
The Indie Directors Spotlight left its debut footprint in the snow at the 2020 Sundance Film Festival. Invite-only industry members enjoyed an appreciation brunch and filmmaker panel moderated by Denver Robbins of the Brute Squad Production Company. Panelists included Ericka Nicole Malone, Powerful-U creator/ director James Purpura (Perception: Seeing is not Believing) and Sundance alumni Matty Rich  (Straight Out of Brooklyn / The Inkwell). 
"I launched The Indie Directors Spotlight 2020 to introduce the Sundance community to a few of the talented directors, their independent short films, and to premier the Ericka Nicole Malone Entertainment brand."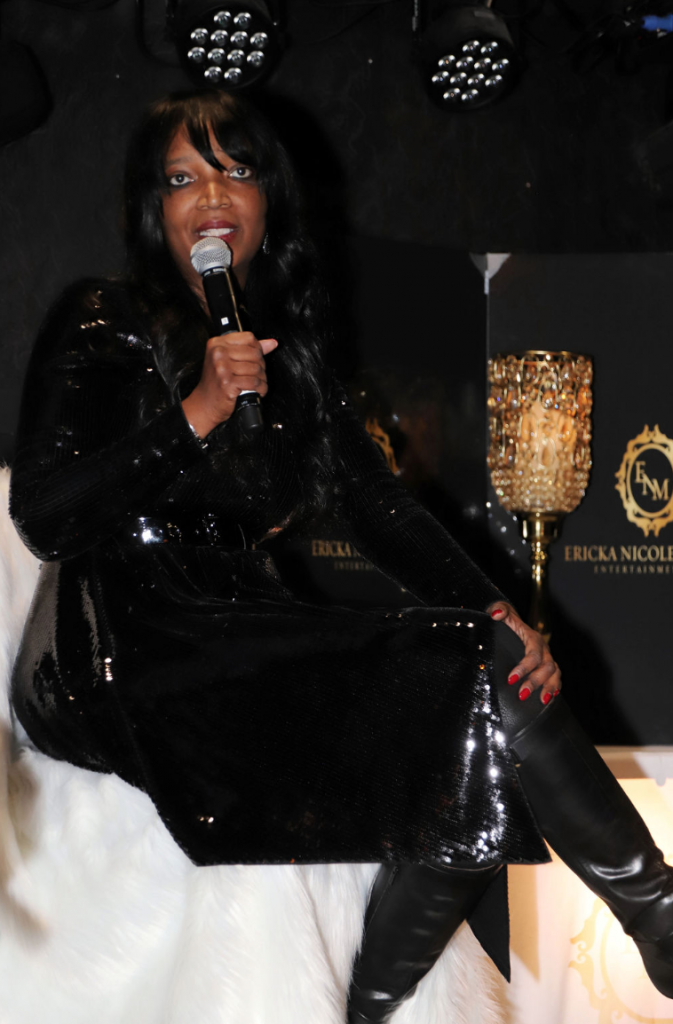 As host and head panelist, Ericka Nicole Malone shared her career catapulted as a playwright writing, directing and producing over nine stage plays including her hit In Love With Tyrone. Ascension into screenwriting began as creator and executive producer of the television sitcom pilot Ward of the State. Her newest work will be a one-hour TV Drama titled Della and the upcoming film Pure and Meaningful Heart: The Mamie Till Story optioned by acclaimed producer Tracey Edmonds' production company, Edmonds Entertainment. Now emerging as a screenwriter and producer for both television and film, Ericka Nicole Malone is reintroducing her innate talent and writing ability to the world.
"The launch was spectacular and gave an insightful look at some of the talented, independent filmmaker projects set to screen this year."
Throughout the day, The Indie Director's Spotlight showcased Perception: Seeing is Not Believing by director James Purpura and Cure by director Matty Rich with Q&As to follow.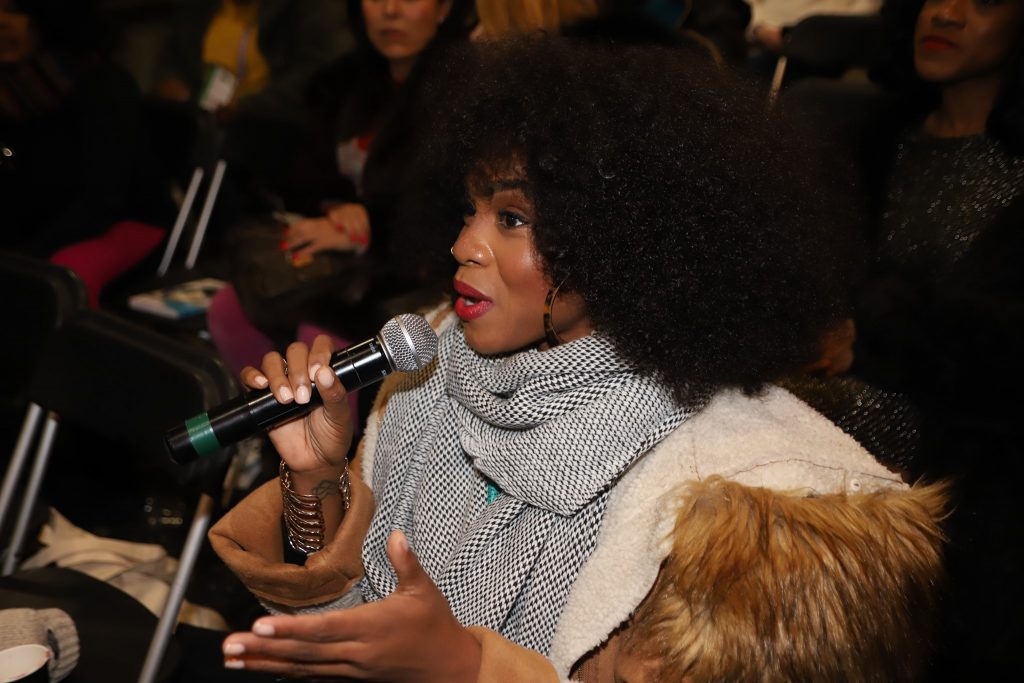 The feature length documentary self-help film Perception: Seeing Is Not Believing examines Powerful-U founders James and Steph Purpura and their journey of transformation. This film takes you on the parallel journeys of two people, looking deep into how their false perception of self, led them to disastrous outcomes. Viewers will be introduced gradually into its message, being how our lives turn out is determined by only a handful of key ideas including perception, emotion, and evolution. The ideas proposed are merely the backdrop to this heart wrenching and beautifully done modern-day survival against all the odds' human epic. Guided by various teachers ranging from neuroscientists to therapists, real-life examples and data are exposed on how to harness the power of these concepts. These teachers show you how to harness the power of these concepts to create the life you desire. All of us can transform our lives by evolving our perception. 
Cure is a short about a top-secret U.S government task force sets out to capture and perform scientific studies on an African American boy who was born with miraculous healing powers. Still, the boys' parents will stop at nothing to protect their sons' biblical origins. Its tone is a cross between The Sixth Sense and The Green Mile.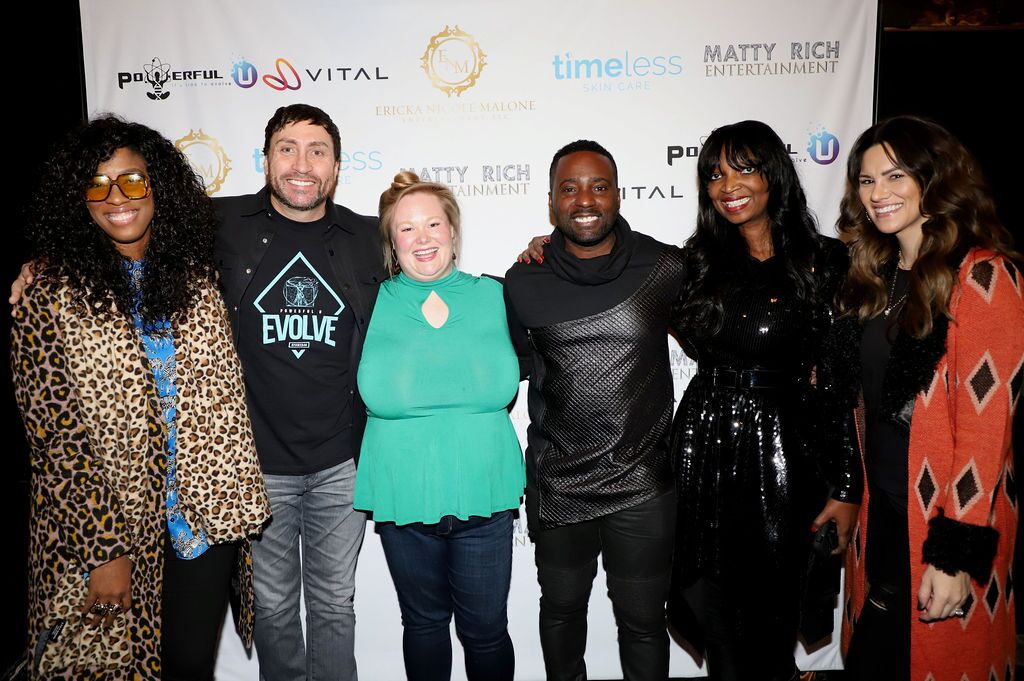 Celebrities who graced the lounge included the likes of Jen Ponton (Orange Is the New Black), Shondrella Avery (Napoleon Dynamite), David Lipper (Full House/Fuller House), Naomi Grossman (American Horror Story), Erica Gimpel (Slyvie's Love), Louis Lombardi (24/Doughboys) and more.
"The room was filled with so much energy and anticipation of these new and innovative projects. And it gave the audience a chance to get to know me on a personal level and to share my vision as a screenwriter, producer, and director. I am counting the days until next year!"
For more information on Ericka Nicole Malone Entertainment, please visit their website.

Breakaway Magazine
Breakaway Magazine is an international, independently published magazine and online platform for the mind, body and soul. Through diverse voices we feature inspirational people and their stories. Breakaway Magazine features global creative talents through the editorial content we publish; allowing this talent to be fostered, recognized and emerge. "The company reaches millions, connecting with an audience interested in more than just the trend, but the deeper meaning." - JB Livingston, Founder/Editor-In-Chief. Read more on our about page.