Latesha Houston is an Australian artist spreading light to the world through the canvas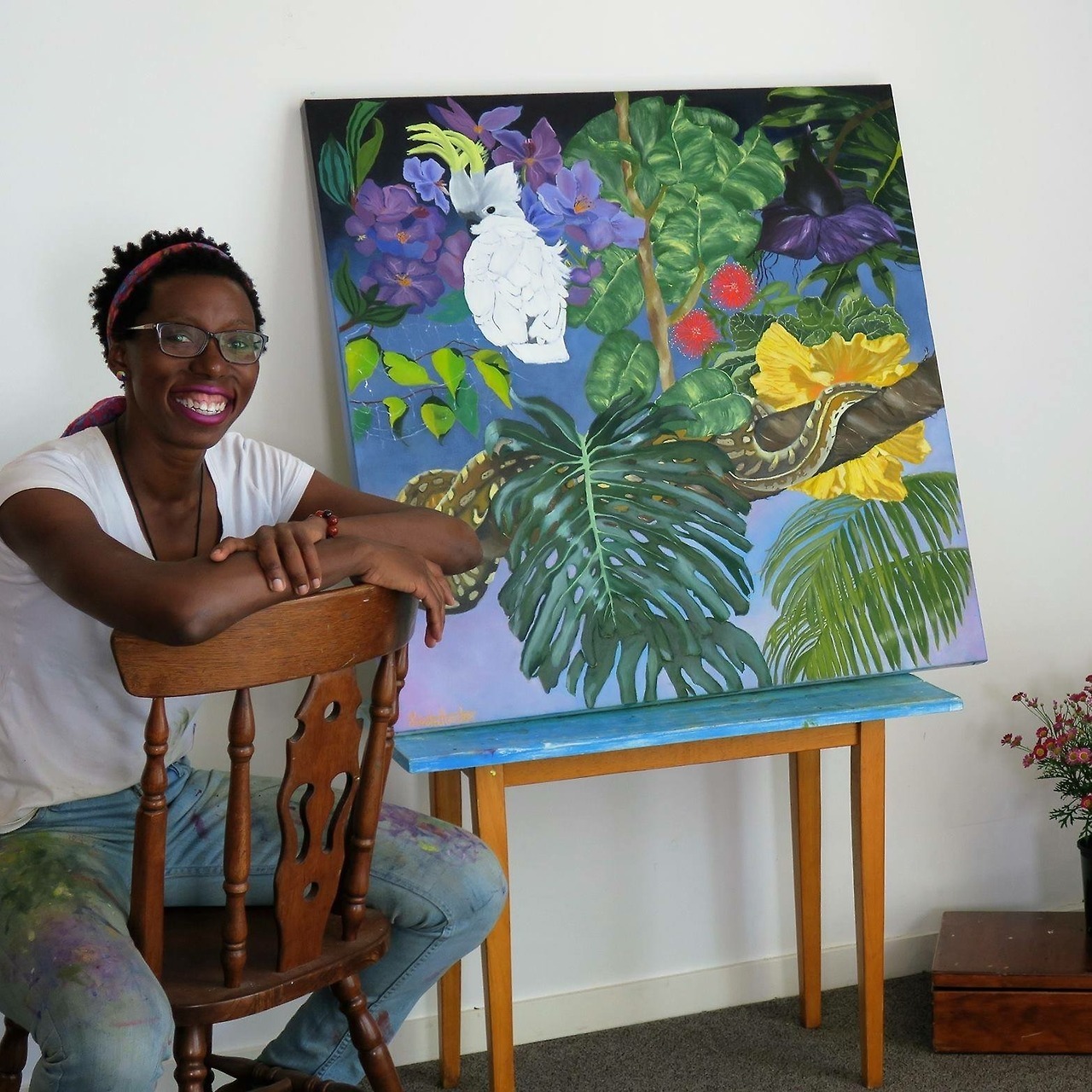 Known as the Colorful Nature Artist, Latesha aims to uplift, bring joy and inspire others to open their imagination through her artwork. Her art is sometimes whimsical, always bright and often with a spiritual message to impart.
"My inspiration is drawn from the natural landscape surrounding me and my travels, especially road trips across the country adding some imaginative surreal elements of wildlife and people."
Born in North Carolina U.S.A she migrated with her family to Australia when she was a young girl exploring her creativity through painting and drawing and studied art in high school. She now resides in the subtropical climate of the beautiful Northern Rivers of NSW Australia. She has always been creative and fond of arts and crafts from a young age along with her love of country travels, plants and wildlife and residing in a more relaxed natural environment of nature bringing life and colour to her drawing and painting.
With no art program in sight in her last year of high school she decided to take another route into the world of sports which she loved and then the corporate office world where her creativity left her for spreadsheets and too much typing and phone calls! Those years served her well, but slowly she has arrived back to regaining her creative roots and foundations.
Latasha is a self-taught artist with some instruction from various art inspiring mentors along the way. Her work involves piecing somewhat random elements of nature together. She is a multi-faceted artist who loves to draw first and foremost with works on paper including inks, gouache, watercolour and ink pens. This gives her the opportunity to work in more finite detail and to enjoy the fluidity of watercolour all in one. Her other favorite medium consists of acrylics, oils and enamel on canvas giving the rich brightness of colours across the canvas. Equally in love with both mediums she incorporates the same themes across both areas of my work. Many objects reach the canvas when she paints, almost as if she doesn't want you to miss out on all that she's seen and where she's been. The eternal wanderer and discoverer of nature and its beauty.

Breakaway Magazine
Breakaway Magazine is an international, independently published magazine and online platform for the mind, body and soul. Through diverse voices we feature inspirational people and their stories. Breakaway Magazine features global creative talents through the editorial content we publish; allowing this talent to be fostered, recognized and emerge. "The company reaches millions, connecting with an audience interested in more than just the trend, but the deeper meaning." - JB Livingston, Founder/Editor-In-Chief. Read more on our about page.