Artemis Women In Action Film Festival Founder talks honoring Michelle Rodriguez, society's power structures and the women's movements in Hollywood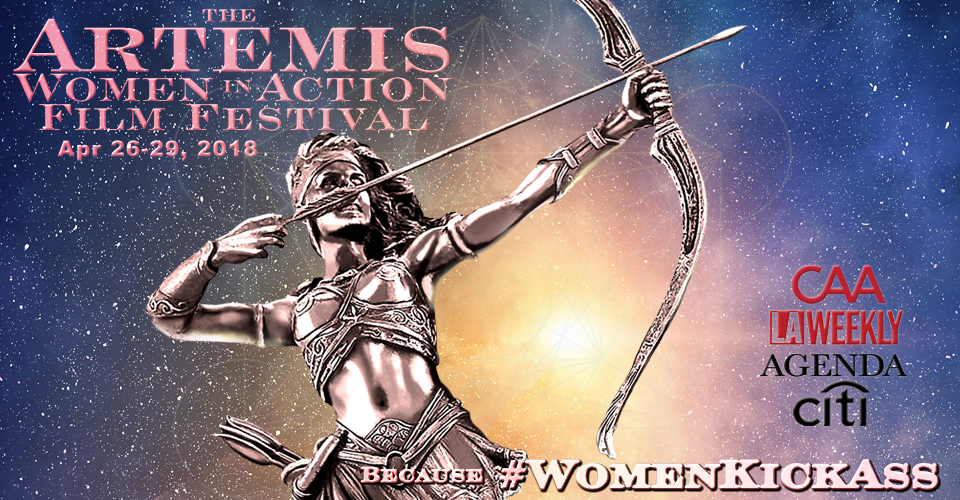 The Artemis Women in Action Film Festival is the first film festival dedicated to honoring female action and empowerment heroes. Since its inception in 2015, Artemis has celebrated powerful women taking action on the silver screen. From female action heroes to female activists, the festival has shone a spotlight on females in narrative and documentary films who are fearless, fierce, physically strong and independent. This year, the Artemis Awards Gala is taking place at the Ahrya Fine Arts Theater in Beverly Hills, California on April 26th. Expect lots of films that feature female leads, exposing people to current and past events, in documentary and narrative films that are unknown, and very badass! To be able to show women taking on physical, societal and emotional challenges and facing them is an amazing thing. The more people see that kind of bravery, the more power that they can embrace in their own lives. We are super stoked to be able to be a media partner with Artemis Motion Pictures and got to sit down with Founder Melanie Wise about being a strong, independent female!
BREAKAWAY DAILY: You give women a platform and voice through your film festival. What do you hope your film festival succeeds at doing for women?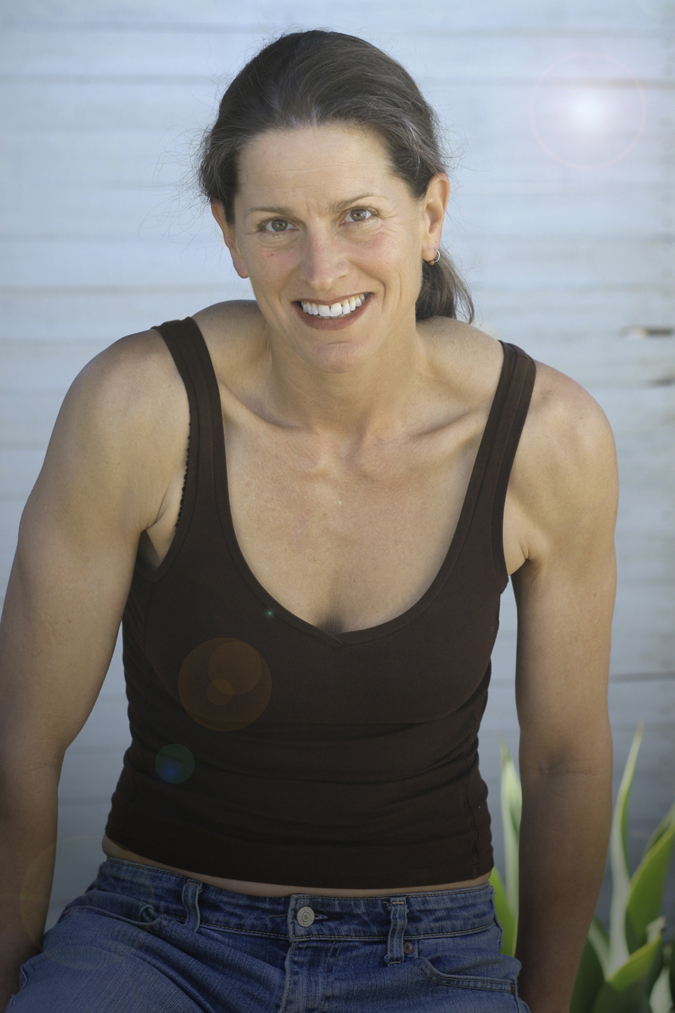 MELANIE: Our mission and focus has always been dedicated to screening women in action and women of action. My perception of the present cultural position regarding women's physicality is that physicality is dismissed. At a rather young age women are no longer encouraged to explore their physical potentials. And what's interesting is: throughout history in societies where the female of species took up more physical roles, they enjoyed greater equality. I've said for a long time, until women are seen as physically equal, we will always be seen as less.
Another factor needed in truly understanding the feminine contributions to any society is some knowledge of history. The world history we share, teach and celebrate is largely exclusive of most of the female pioneers that helped shape our very world. I think it's very difficult for women to truly acknowledge their value and challenge limitations when they have no idea of what women before them have accomplished. One part of the festival that makes me most proud is that we regularly share badass historical stories. Every one should know what women have contributed to society.
There are many aspects of strength, both physical and non-physical. When audiences see the vast potential of strength that women possess and exemplify, gross and subtle perceptions of women, about women, the world over can change. And through a celebration of strength, power and fortitude, we certainly aim to impact how women are perceived, seen and valued. One of the quickest paths to changing perceptions is through the filmed entertainment the masses are fed.
BREAKAWAY DAILY: What is one of the biggest motivators for you and your team to continue to do the festival yearly?
MELANIE: I did have to move into the film industry in order to even get a clue that there was a difference between the way men and women are treated in the world. I worked in a lot of male dominated industries and really never perceived the glass ceiling and in the film industry it was very, very evident. I don't think women should have to encounter that kind of treatment. And action films also have a glass ceiling. They are not taken seriously. Please name one comedy or action film that has ever won an Oscar. Seriously, name just one.
It's very awesome to be able to share stories that people have no clue about. And this is where I am going to circle back to the bit about understanding the history of where you come from. It's really important. We do absolutely need to see strength personified and modeled outside of us otherwise it doesn't really occur to us to think beyond our own limitations. We become a product of those limitations and I think that's a fairly boxed in reality to live in. And, we get to screen lots of action films which I think can be a huge game changer for women everywhere. Having struggled to put female led action content into the world with the knowledge it was a viable genre, this festival allows us to bring lots of content together at a yearly event – which does make a louder 'noise' on the front of creating change.
Our most common compliment is, "I'm so inspired."
BREAKAWAY DAILY: Can you talk a bit about this year's kick-ass honorees?
MELANIE: We are over the moon to recognize actress Michelle Rodriguez (Fast and Furious franchise, Avatar, Battle: Los Angeles) at this edition with the Artemis Action Revolutionary Award. Her first film was starring as Fight Girl. She has lived up to that name playing role after role of dynamic characters and refusing to take on roles of victim or understanding wife. In terms of demanding and getting unique roles in Hollywood, she truly is a revolutionary.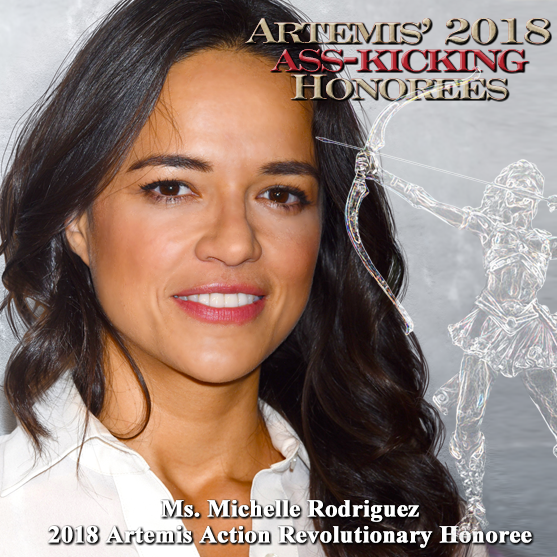 Ming-Na Wen (Agents of S.H.I.E.L.D., Mulan 2, Final Fantasy, Prom Night) will be recognized with the Artemis Action Paladin Award. Marvel's Agents of S.H.I.E.L.D. is where Ms. Wen has finally garnered the attention she deserves with the perfect marriage of actor and character. She plays the front, go-to warrior of the team. She is indomitable, powerful and a fan favorite. And, she does all her own fight stunts.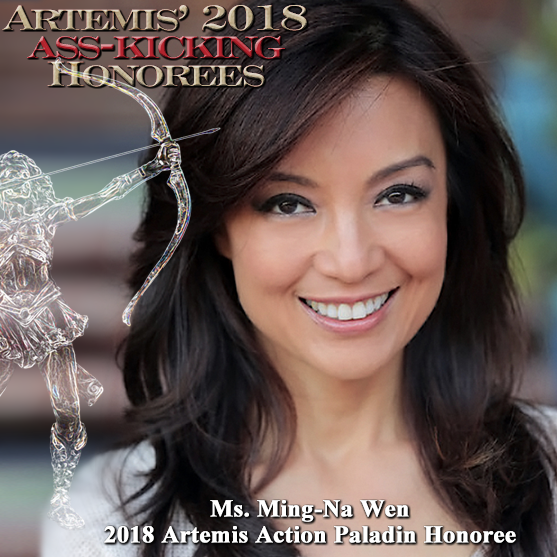 And this year, we get to recognize our first female director, Rosemary Rodriguez (Cagney and Lacey 2018, Jessica Jones, The Good Wife) with the Artemis Action Champion Award! For her first project, she wrote, directed and starred in the feature Acts of Worship. Since then, she's amassed a body of work in film and TV that exemplifies the female spirit of independence. From shows like The Good Wife, Jessica Jones, and the coming Cagney and Lacey TV movie, she proves there is no stopping her or kickass women.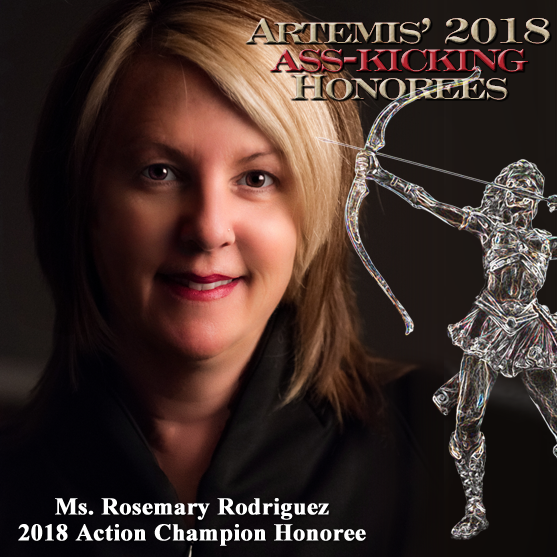 We are recognizing TJ Scott (Star Trek: Discovery, Caught, Taken) with the Artemis Action Rebel Award. His directing credits are pretty much a who's who of dynamic, iconic female characters. From Xena, to La Femme Nikita, Orphan Black, the latest installment of Star Trek, and many more. He's an amazing force involved in many female TV action heroes. He is a former stuntman/stunt coordinator, so he's certainly got a masterful understanding of action combined with a stellar vision of badass women.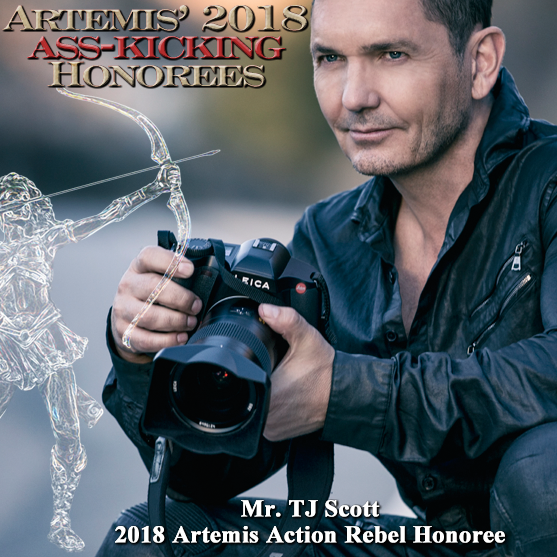 Dana DeLorenzo (Ash vs Evil Dead, Impress Me, Barely Famous) will be recognized as the Artemis Action Next Wave Honoree. Her work in Ash vs Evil Dead is stellar. She proves you can be a great dramatic actress and then rise to the occasion when called upon to wield knives, axes and chainsaws. Her break out role in Ash vs. Evil Dead has cemented her as an exceptional up and comer in the action world.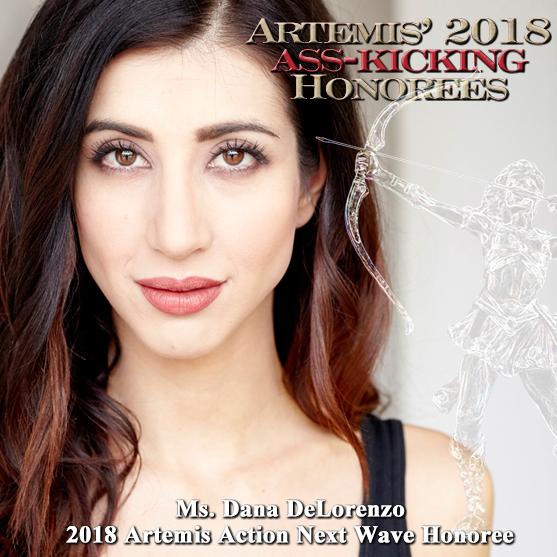 Every year we are able to honor a very unsung profession, stuntwork. There are many legendary stuntwomen, but Debbie Evans (The Fate of the Furious, Furious 7, Matrix) is probably the legend of legends and we will recognize her with the Artemis Stunt Lifetime Achievement Award. She has had a stunt career that spans more than 4 decades. She is a champion motorcyle racer. She is one of the first women who competed against men and won. From just being an absolute standout on motorcycles she moved into stunts. She is known for her motorcycle and driving stunts, but she does falls, and much more. And she continues to do stunts, appearing in the next installment of the Fast and Furious – being relied on to do many of the more intricate car and motorcycle stunts.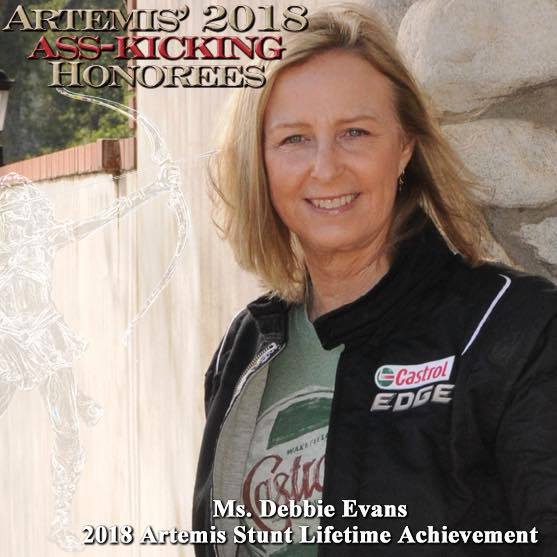 Alicia Vela-Baily (Wonderwoman, Alita: Battle Angel, Hostel 3, Lights Out) is another amazing stuntwoman/actress who will be recognized Artemis Stunt Icon Award. If you don't know the name, you see her in many of the studio blockbuster action films. She is pretty much the go-to lady for extraordinary acrobatic fight scenes. She doubles Zoe Saldana in the Avatar series, Kate Beckinsale in the Underworld film franchise and Milla Jovovich in Ultraviolet. You'll be hard pressed to find an action franchise that she's not worked on.
Heidi Pascoe (A Wrinkle in Time, Fantastic Four, This Means War) is has an standout stunt history in TV and we'll recognize her with the Artemis Stunt Warrior Award. She started as a professional diving champion and moved into stunts. She loves high falls. Some stuntwomen do specialties: fire, car hits. If you want someone to do 100+ foot call, call Heidi.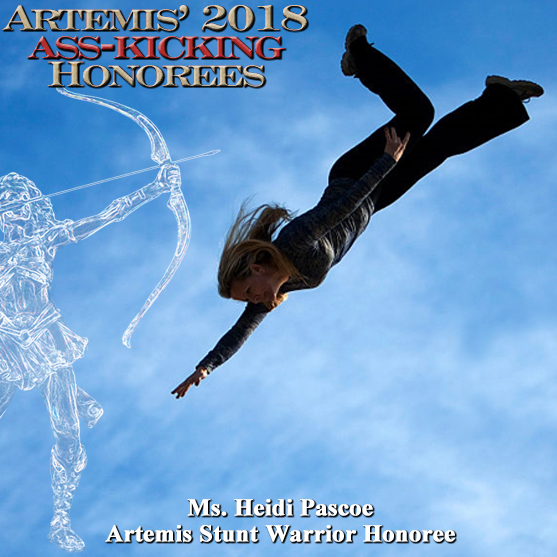 Danielle Burgio (Matrix Reloaded II and III, Daredevil, The Green Hornet) writes, directs, produces and acts along with being a long time Hollywood stunt woman. She was key in Matrix Reloaded and Revolution, doing the mind boggling wire work for Carrie-Anne Moss. She has a background in dance and roller skates. In fact, one of her first roles was as an actor and stunt performer in Starlight Express, an Andrew Lloyd Webber musical where the performers sing, dance and do breath-taking stunts, all while wearing roller skates! Danielle is this year's Artemis Stunt Unsung Heroine Honoree.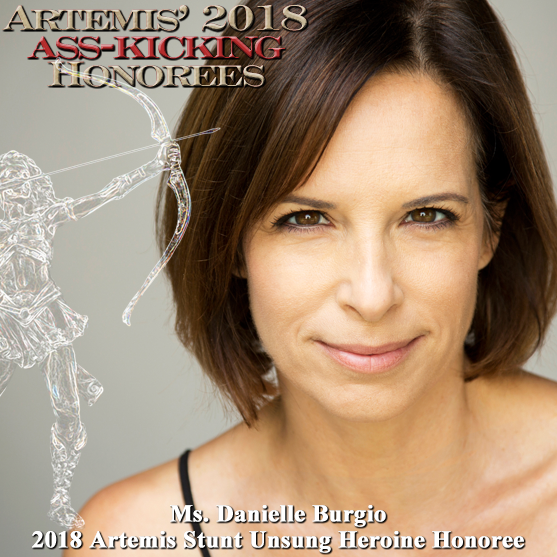 Kachina Dechert (Mission Impossible – Fallout, The Mummy, Ted 2, John Wick) will be recognized with the Artemis Stunt Powerhouse Award. Making a splash in the stunt world can be tough, but world class athlete, actor and stuntwoman has achieved 91 stunt credits in less than 6 years. She easily moves from big budget action films to television. She is currently stunt coordinating and directing a documentary about her famous rock 'n' roll mother.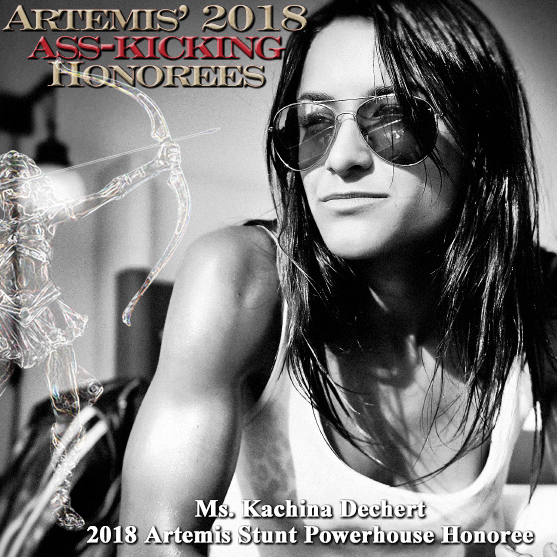 Cassadra Ebner (Game of Thrones, Arrow, Demon X) is an amazing up and comer in the stunt world and will be honored with the Artemis Stunt Next Wave Award. She's also a very talented actress. She has being doing stunts for four years and has garnered a remarkable number of credits. Incredibly athletic, most of her stunts are in fight action, using her gymnastics and parkour abilities making the fights more elaborate and exiting. She's definitely going to make a mark in the stunt world.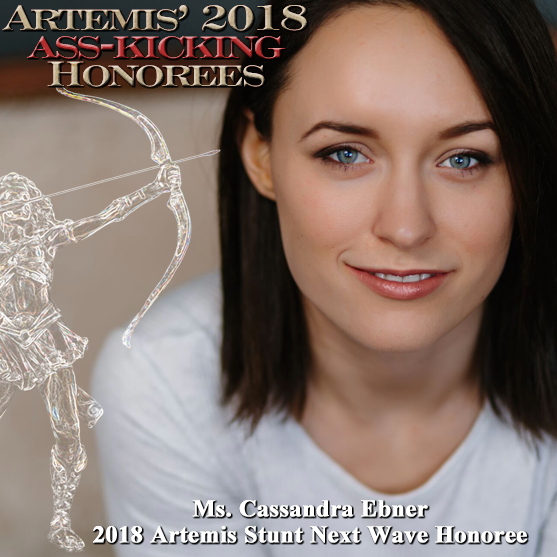 BREAKAWAY DAILY: What are the key qualifications for the selected films and opening films playing during the festival?
MELANIE: Badass women of many kinds! Our key qualifiers for anything that we screen is that the project has to feature a woman in the lead or co-leading role in action or taking action. For our actual selections we try to bring together a program that focuses on positive messages of all kinds. In design, it is our hope that our festival inspire audiences. I really want people to watch the content that they see at our festival and go "Yeah!" or "I can do that!" or learn something. As well as be completely wow'ed by the narrative action films we play.
BREAKAWAY DAILY: Can you talk about the genre of action films and why it has taken so long for woman to be recognized in it?
MELANIE: We've had almost five decades of action films, some have been done very well and some, not so well. Many of them have earned incredibly well. Female led action films have not had the sheer number of times at bat that male driven action films have had. In times past, if a female driven action film didn't do well, you'd see headlines in the trades saying "female action films are box office poison" (no joke, I've seen that actual headline more than once).
I think there is extraordinary box office data, crossing several decades, that supports that the genre is very viable and a very good earning vehicle. And yet that data has been overlooked, excused, or patently dismissed for a very long time. It is interesting, this persistent illusion is right in front of everyone, in box office statistics going back years. The fact that these statistics have been ignored for so long begs some serious questions. Typically, business always caters to earning power and yet here we have compelling data that suggests, despite earning power, there are 'other forces' influencing these choices.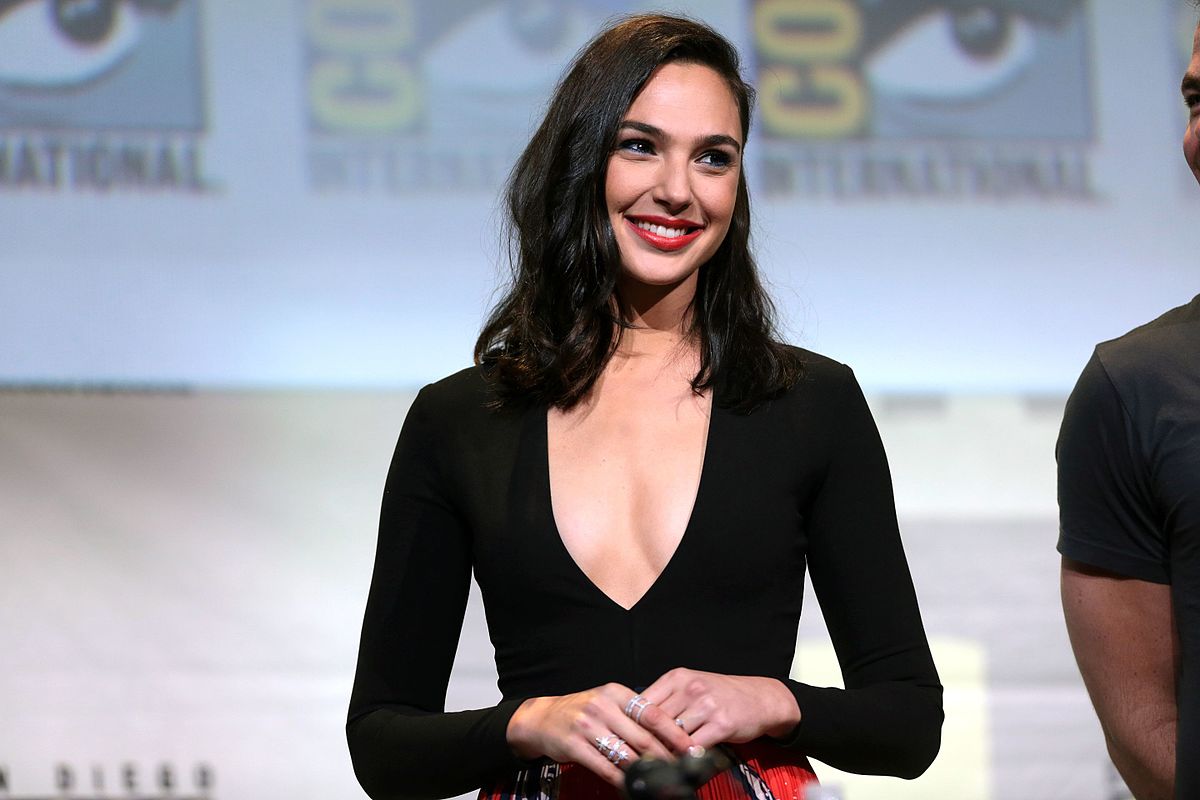 Wonder Woman was a game changer, because now that data cannot be denied. And, it was literally the first female driven superhero film that was financed to a near degree as male led superhero films. And the reason I rant on and on about action films with female leads: we get to see women make bold choices, take charge and be an architect of their own lives or situations. These images are a powerful force for changing value systems.
BREAKAWAY DAILY: Can you talk a bit about the importance of Artemis and why it's a particularly vital celebration this year given the recent stories out of Hollywood concerning sexual abuse and gender pay equity?
MELANIE: Until we really start digging into the value that women have, things like violence against women, pay inequity and gender bias will always be problems. Presently, one of the worst and longest standing problems in the world is violence against women. It's prevalent on every continent. Changing our perceptions of women is key. I think a society that truly values its women would take very strong measures to prevent violence against them. I think the tectonic shift that we're watching is that women are starting to claim their value among humanity. It wasn't all that long ago that women did not have the right to vote or determine the fate of whether or not they would have children. Movements that address violence against women, are one of the most germane and foundational keys to the conversation of equality; period.
Artemis is important for momentum. You'll see movements where there is a surge, people talk about it and then it fades away. Then a few years later another surge, and another fade away. It is our hope that our festival serve as part of the machine that keeps these issues at the tops of peoples minds. We want to hit the tipping point where the value of women in society is habitually noticed and honored.
BREAKAWAY DAILY: Besides the awesome films you are showing at the festival, what are some other stand out female driven films that you saw over the past year? What are some titles you are looking forward to?
MELANIE: Tomb Raider is …awesome! Black Panther had an incredible cast of female warriors. An entire army of women support the Blank Panther and take on a seemingly endless number of enemies. I thought Wrinkle in Time rocked but it was disappointing at the box office. Really looking forward to Ocean's 8 and Alita: Battle Angel. Compared to when we started this festival, there are so many more action films starring women kickin ass. It's great.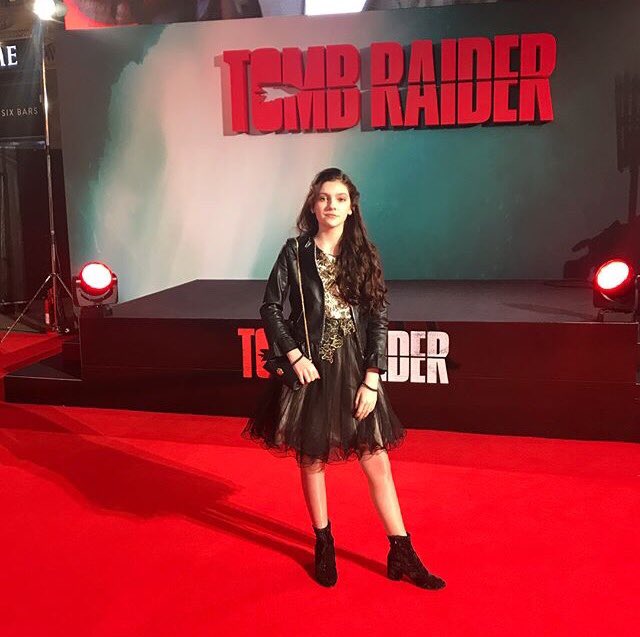 BREAKAWAY DAILY: What do you think should happen next with the #MeToo and #TimesUp movements?
MELANIE: They are great movements. Vitally important movements. And I do believe we need to push a bit further on this front.
This year we have a documentary called Beauty Bites Beast and it is an absolutely extraordinary film that explores self-defense and violence against women. One point the film very deftly makes is this: for all the legislation executed to help stop violence against women, there is no legislation which provides for teaching women self defense.
Point in fact, we have yet another documentary called Slut or Nut: Diary Of A Rape Trial. The film chronicles one woman's extraordinary struggle in the legal system as a rape victim. The filmmakers actually interviewed a retired defense attorney who very commonly defended accused rapists. And your mouth falls open when the attorney says a very common defense tactic for rape trials is painting the woman as a slut or nut. And here's certainly where our legal system fails women.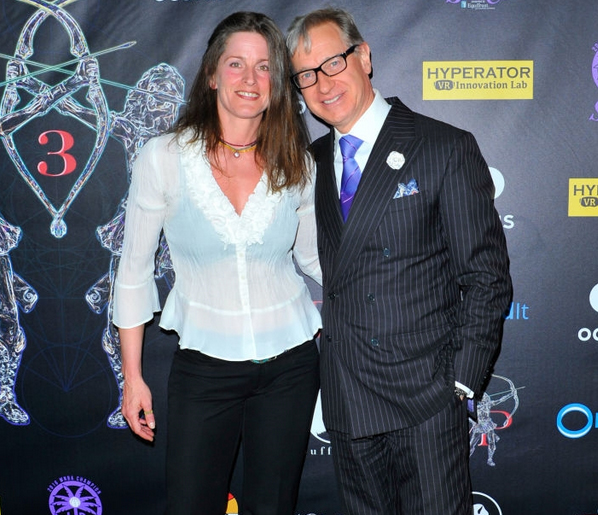 We already have laws in place that provide for gender and pay parity yet those laws are not stringently enforced. We also have a good number of laws governing violence against women. I am absolutely for legislation on the matter, but the thing that has always stuck out to me is that legislating something takes what feels like eons to achieve most needed results. I think a quicker road to ending violence against women is to teach women to defend themselves. It is an effective tool. The sad part is when you start talking about teaching women self-defense, the conversation becomes quickly misconstrued as promotion of violence which is absolutely incorrect.
You wouldn't send someone into war who was untrained. We know the vagaries of the world we live in; and shoving our women out there without adequate training in terms of taking care of themselves is really quite sad. I'm never for promoting violence, however, the body I live in is mine and I should be able to determine exactly what happens to it. If you are not trained for those situations, it's really difficult not to freeze as opposed to be active and try to make a difference for yourself. I place a very high value on preparedness.
BREAKAWAY DAILY: What do you think Hollywood needs to do to continue to turn around this juggernaut of a problem?
MELANIE: I do think in specific, the powers that be in Hollywood are really going to have to become very very staunch supporters of women powered projects and projects that prominently feature women in an extraordinary variety of roles. If we can really start showcasing and digging into the variety of films that feature strong women, we are going to see that push reflected into the world.
BREAKAWAY DAILY: What are ways people can start supporting female powered projects?
MELANIE: We very rapidly influence culture through filmed entertainment. We all need to become staunch supporters of female powered projects, endeavors, organizations and businesses. We vote with our dollars. When you start spending money with companies that are female powered or voting with your dollars on films that feature positive messages about women, you can actually put money in pockets of women. Having more earning power affords women the means to become more empowered. Change takes financial sustenance. If we use our dollars more consciously, we can actually affect change.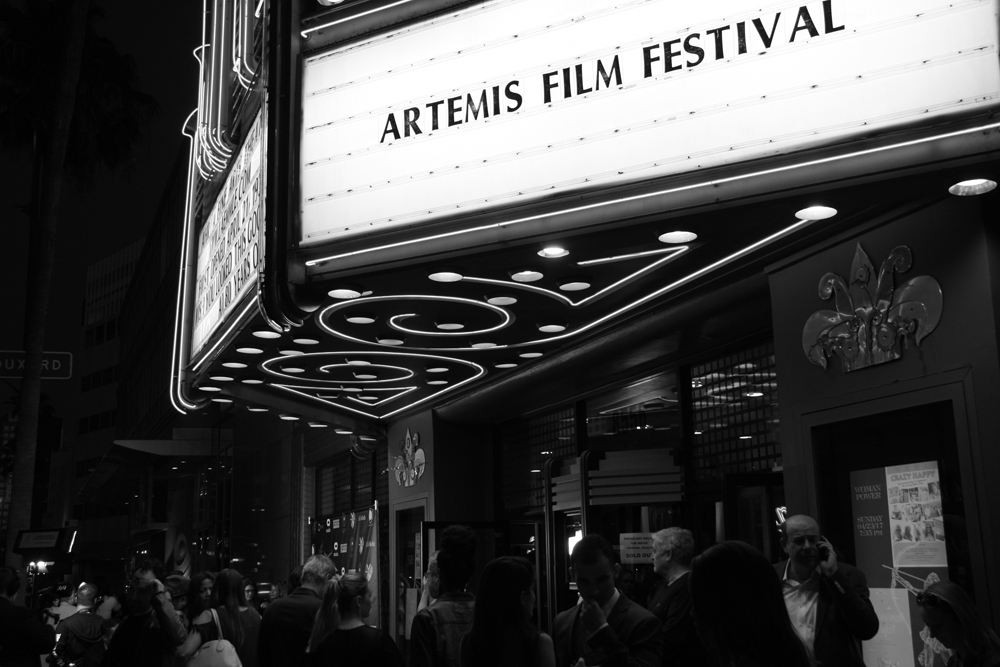 The Artemis Awards takes place Thursday, April 26, 2018 at the Ahrya Fine Arts Theater in Beverly Hills, California. Opening day films take place Friday, April 27th with all day screenings, panels, and workshops Saturday to Sunday, April 28th and 29th at the Monica Film Center 1332 2nd St. Santa Monica, California.
Can't make it to the festival?
Watch this year's festival right at home! Streaming tickets are available now. Films will be available to watch Thursday April 26th at 10:00 AM through Sunday April 29th until 11:50 PM.
For more information on The Artemis Women In Action Film Festival visit their official website.

Breakaway Magazine
Breakaway Magazine is an international, independently published magazine and online platform featuring inspiring and empowering stories from around the world. Through diverse voices from all walks of life we feature inspirational people and their stories. Every story shines a light on barrier-breaking entrepreneurs, artists, creatives, visionaries, innovators, humanitarians and ordinary people who achieve the extraordinary. "The magazine reaches millions, connecting with an audience interested in more than just the trend, but the deeper meaning." - JB Livingston, Founder/Editor-In-Chief. Read more on our about page.