Art triggers the mind and soul; it makes us feel without saying a word. True art enriches our inner lives and stays with us for a lifetime. Told through the immersive performance of Master Modern Renaissance Artist Sir Daniel Winn, Creation is a genius short film that will profoundly impact how you view art going forward. The film will capture you as revelations come to the surface long after you've viewed it. Creation is simply an explosion of art in all of its forms and an artistic masterpiece.
Sir Daniel Winn is a true visionary. Those familiar with his artistry will know, the unexpected should be the expected. He is a world-renowned painter and sculptor, fine art curator and founder of the Winn Slavin Fine Art Gallery, one of the most prestigious galleries in the world. He is the Chairman of The Academy of Fine Art Foundation, as well as the curator of Masterpiece Publishing, Inc.
As a humanitarian at heart, his philanthropic spirit and outlook on life have seen him raise millions of dollars for humanitarian causes in both the United States and Asia. His incredible generosity led him to receive the distinguished title of 'Sir' when he was knighted under the Princely House of Schaumburg-Lippe-Nachod. In 2019 he was awarded the Philanthropic Artist of the Year by Hollywood's NEST foundation, and his contribution to the art world and belief in uplifting humanity never wavers.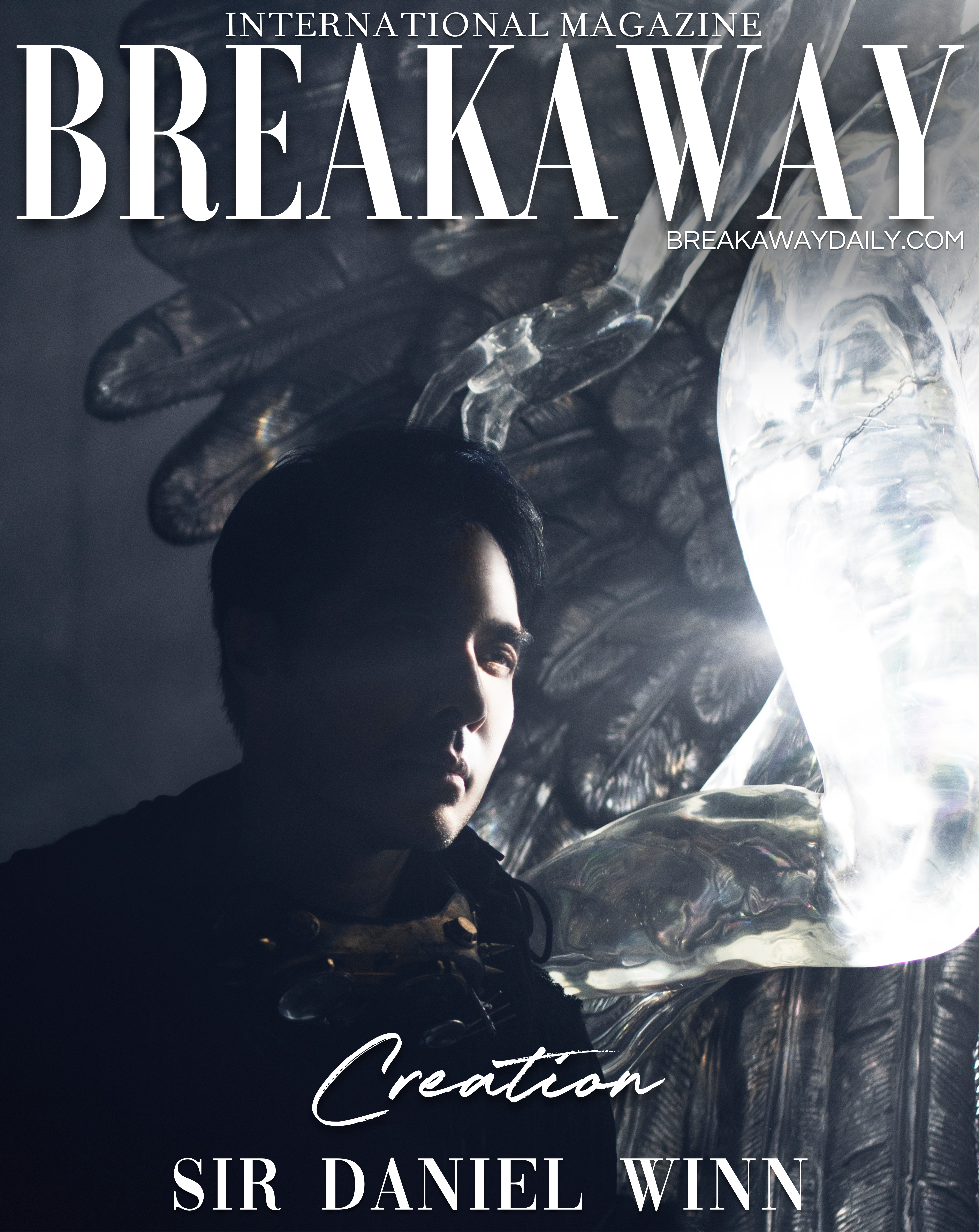 As an artist, his work has been showcased alongside the likes of Salvador Dali and Pablo Picasso. Sir Daniel is a leader in his field and has created his own artistic style and philosophy, which he calls Existential Surrealism. Using a surrealistic subject matter, his style of expression encourages the viewer to examine the nature of our human existence. His art explores the meaning of life and attempts to show us what the eyes don't see. It communicates the inherent dichotomy between reality and perception, between the physical and the spiritual realms. He searches for why we exist, why we are here and what our purpose is through his visual language.
READ MORE: Master Artist Sir Daniel Winn Explores the Duality of Life Through Existential Surrealism
His latest artistic masterpiece brings his philosophy to life through the medium of film. Creation is produced by Emmy-winning producer Georges N. Chamchoum and directed by award-winning cinematographer and director Angel E. Vera of veraONEproductions. Angel is passionately focused on creating content for documentaries and is especially renowned for his aerial content. He was recognized as one of the top three cinematographers in the drone category at the 2018 Los Angeles Film Festival and has directed many international films including Hong Kong, My City, My Home, and Lovers in a Dangerous Time. His latest accolade was as the Director of Photography for Aamal, which won Best Film at the Vision Film Festival in Europe this year.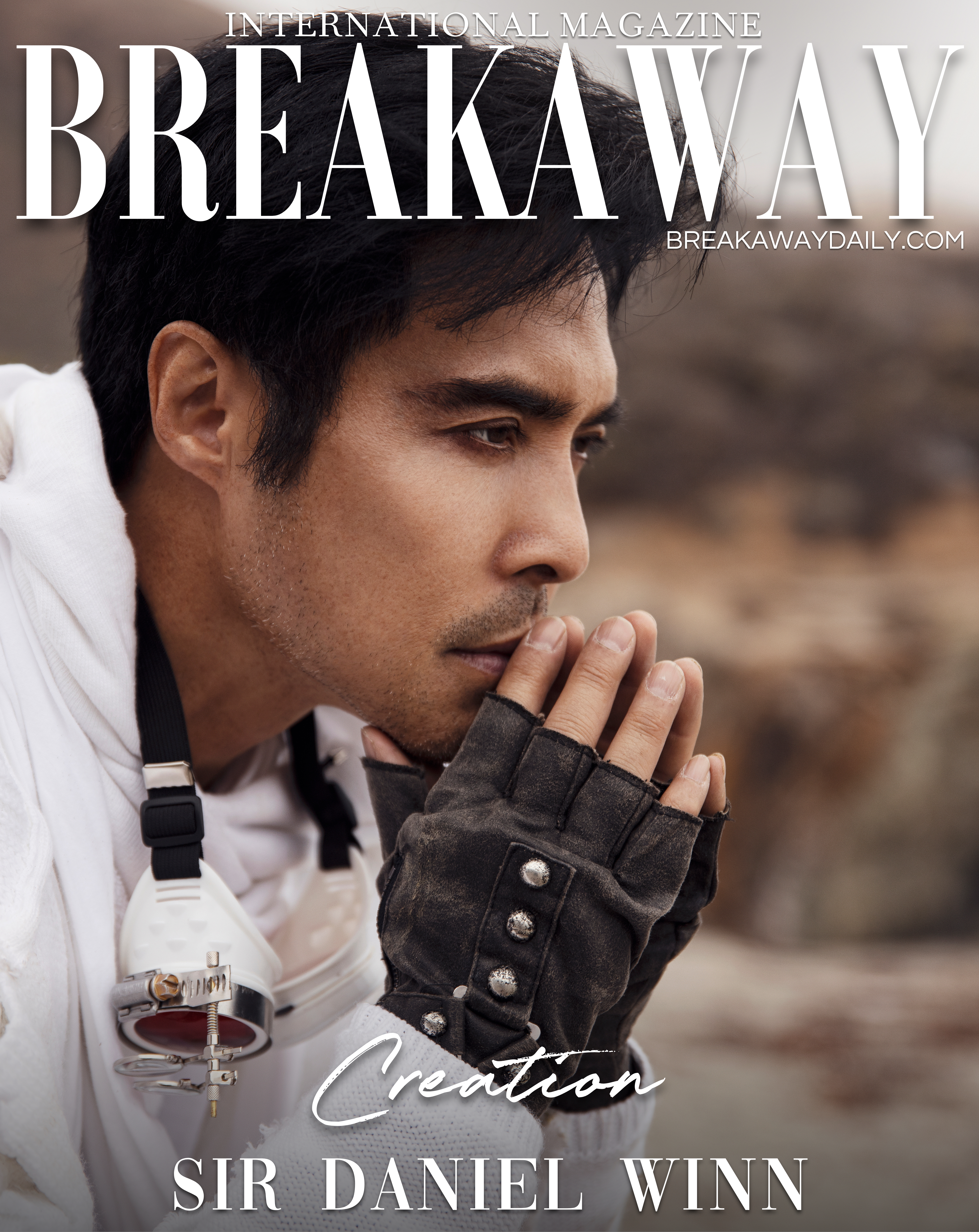 'Creation begins where destruction ends' is the tagline of the film and the essential concept. Sir Daniel describes the film, saying, "Creation is all about contrast. Light and dark, life and death, hot and cold, arid and lush, organic and inorganic, masculine and feminine. The dichotomies of these opposing factors and the fact that one without the other would have no significance is an underlying idea expressed in the film. The style involves contrasts and counterpoints and examines the physical and spiritual dichotomy of existence. It juxtaposes the idea of a universal, creative divinity against the concept of free will and self-determination by recognizing divinity as the genesis of autonomy and acknowledging our responsibility for universally constructive action."
The film, an analogy for the creative process, examines the forces that compel creatives of all types to create. It tells the story of an artist from another realm driven to construct two figurative sculptures in an otherwise lifeless world. Sir Daniel's life-size Quantum Mechanics: Femme and Quantum Mechanics: Homme sculptures from his Dark Matter series are semiotically showcased in the film. Creation follows an artist's journey as he enters our realm, finding himself alone in the desert. His path begins with meditation showing him the way forward through visions. Taking his inspiration from these visions, he begins his 'creation.'
This journey he is on is one of progression, from nihility to existence. He begins with dirt and clay, ultimately creating two awe-inspiring sculptures, now consisting of bronze, lucite and stainless steel. The artist gives the statues life by giving them a metaphorical heart, a timepiece of a mechanical clock where the arteries and veins flow through its chains. Two nude figures, one female, one male. He has turned substance into form; dirt and clay into the symbol of humanity.
As with all journeys, we must go back to where it all began. The artist connects with his creations one last time before returning home. There they stand, 'Femme' and 'Homme' isolated, on their own. It is now time for him to make his way over the rocks towards the ocean back to his realm, leaving his creations behind.
Creation purposely tells the story on 70mm film through music and cinematic language, allowing the message to be seen, felt and heard. Through the avant-garde style Creation makes use of a wide array of art, dance and visuals. The lack of dialogue and the usage of symbolism relating to philosophy, religion, science, mathematics and spirituality allows us, the viewer, to come up with our own interpretation.
Sometimes we understand the purpose of life better through the lens of a metaphor. That is the beauty of art; we each take away something different and find meaning in what we see. Sir Daniel's style is all about duality showing us that without these opposing factors, neither would exist. His choice of surrealistic matter encourages us to free our unconscious mind, creating an environment that encourage us to question the nature of our human existence.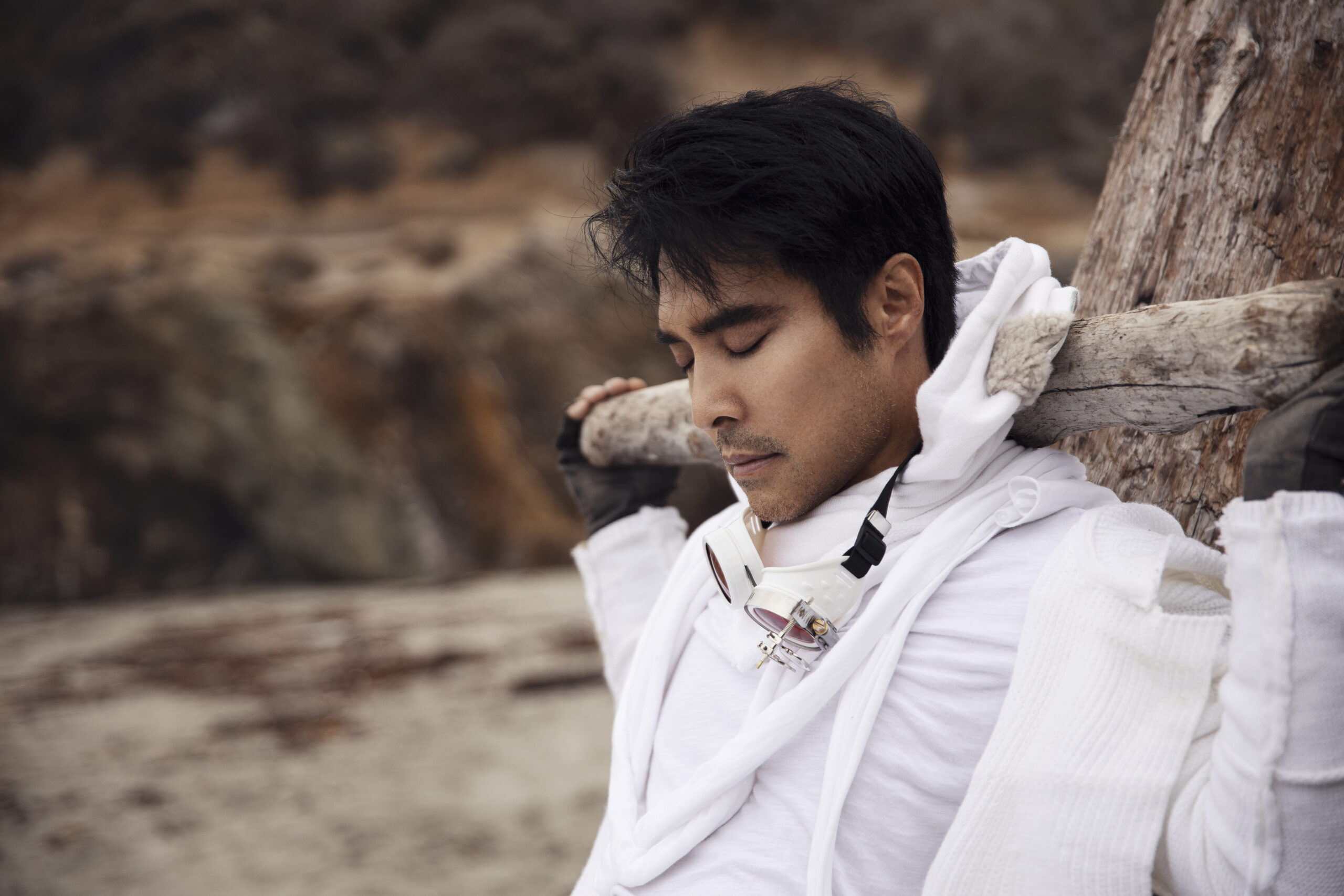 Georges N. Chamchoum shared his experience working on the film, saying, "After an eight year hiatus, I never thought I would be immersed in one of the most challenging artistic creations of my fifty-four years in the movie business. Working with Sir Daniel is like living in his mind and heart — a kaleidoscope, a world of color, emotions and creativity in the purest sense of these attributes. Creation is a feast for the eyes and ears. Creation is an esoteric trip. Creation is a unique experience that digs deep into your soul!"
Georges' passion for film is evident in everything he does, especially in the numerous festivals he has been organizing since 1982. He co-founded the Film Festivals Cinergy, whose objective is to promote and champion film-making talent around the world. In 2017, Georges was named one of the hundred most influential Lebanese in the world, and in 2018 he received the prestigious Dari Award from the South Korean Ministry of Culture on behalf of the AWFF for bridging the culture of Korea with that of the United States.
Creation was filmed on location in Hollywood, Big Sur, Orange County and Joshua Tree. The combination of Georges and Angel's unique skills with Sir Daniel's artistic philosophy has created a once in a lifetime cinematic experience. True art is not prescriptive; it makes you think, makes you curious and continually leaves the doors of interpretation open. Creation is visual storytelling at its finest.
The film will premiere at the 2022 Asian World Film Festival (AWFF) on the 17th of November in conjunction with the AWFF's winning Oscar-submitted film at the Directors Guild of America Theater Complex in West Hollywood, California. The AWFF is the only festival in the world with the Bruce Lee Award, created and designed by Sir Daniel, who also created the new Snow Leopard trophies last year. Don't miss Creation, an out of this world experience.