In the world of academia, art and science are often separated to the fullest extent. Most people believe that you are either an artist or a scientist. In reality, this isn't true. Science and art are two sides of the same coin. World-renowned fine artist Sir Daniel Winn has learned to bring art and science together in a masterful way by playing on this dichotomy. Driven by a love for his own art style, labeled as Existential Surrealism, he has created mind-blowing works of art. A modern day Michelangelo, a man of science and artist expression, Sir Daniel has changed lives through his art. With his work as a philanthropist, he is changing lives in new ways every day.
"My art communicates the inherent dichotomy between reality and perception, between the physical and the spiritual realms. It also looks at the meaning of life. Through my visual language, I try to explain why we exist, why we are here and what our purpose is."
Growing up in the industrial center of Dong Nai, Vietnam is where Sir Daniel was able to find inspiration. Even after he and his family immigrated to the United States, its impression followed him. He holds a special place for his childhood hometown and an equal appreciation for the new beginnings offered to him in Los Angeles, where he would eventually rise as an artist. Like all things in his life, there is a fierce dichotomy between these locations, yet he has found the balance between them through his art.
Being raised in two completely different places, Sir Daniel learned the value of remaining open and adaptable. He overcame every challenge. Striving to push back on language barriers and the cultural limitations placed upon him, as well as racial discrimination. Still, he persevered and chased down his passions, never letting anyone or anything hold him back.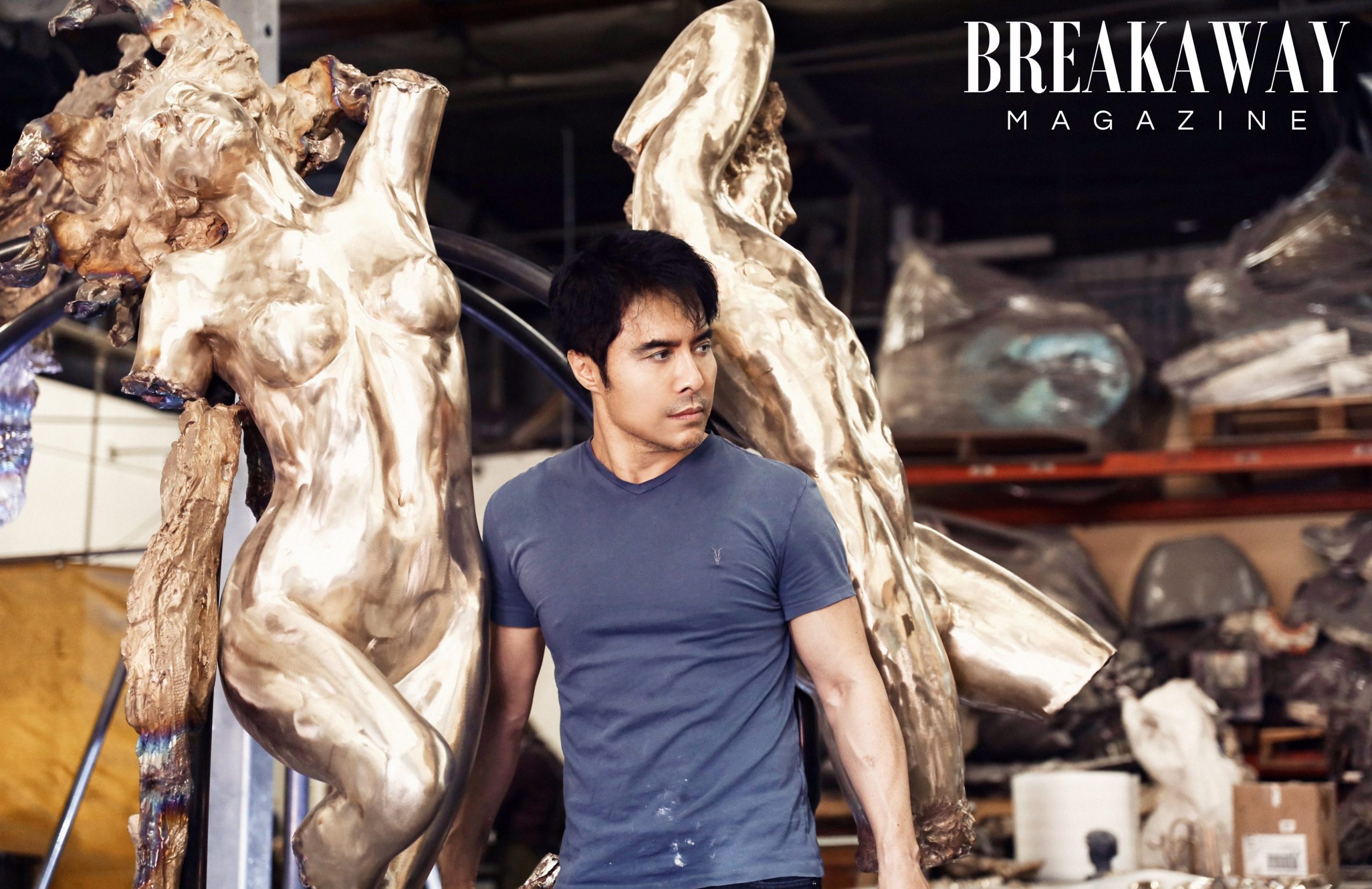 After graduating with a Bachelor of Science, Sir Daniel progressed towards a specialization in medicine to spend time studying reconstructive surgery at the University of California Irvine Medical School. Spurred on by obedience to his parents, the medical field felt right because he also had a desire to heal people. He learned all about the fascinating clinical details, but in his heart was always an artistic ambition. In so many ways, reconstructive surgery comes down to an artistic level of detail for the best possible results. In this regard, he was working on honing his talents, but it still wasn't his truest passion. Breaking away from family expectations, he decided to trade his expertise in medicine for art, starting with a complete change from one area of study to the other. The rest is history. Like medicine, there is a tremendous healing power to art and as an artist Sir Daniel is able to heal souls.
Making it as an artist isn't easy, but Sir Daniel was all too ready to chase his dream. As an internationally recognized artist, his work has been proudly on display across the four corners of the world. He was honored with a duel exhibit at the Shanghai Art Museum where his work was presented side-by-side with the great Salvador Dali. His next crowning glory will be his next major exhibit at the museum, where his work will be showcased next to fellow modern art master Pablo Picasso.
Pablo Picasso. Revealed in spring, this stunning display has dazzled and delighted audiences. In his career, he opened up his very own galleries to celebrate his masterpieces on his own terms and curate other incredible art. This year, he recently opened his second gallery in Beverly Hills, the prestigious Winn Slavin Fine Art Gallery on the famed Rodeo Drive.
"Just as English author John Donne proclaimed, 'No man is an island, entire of itself; every man is a piece of the continent, a part of the main.' While we are the primary force in shaping our own futures and realizing our own potential, those around us play an integral part as well, just as we have a human obligation to do so for others."
Having been knighted, it should come as no surprise that Sir Daniel is a man of the people. He is known for his deep desire to change lives — and throughout his success, he has continuously strived to make this possible. Though he was not knighted until 2018, his path as a philanthropist began in 2001. His goal was simple: to use art for the benefit of others.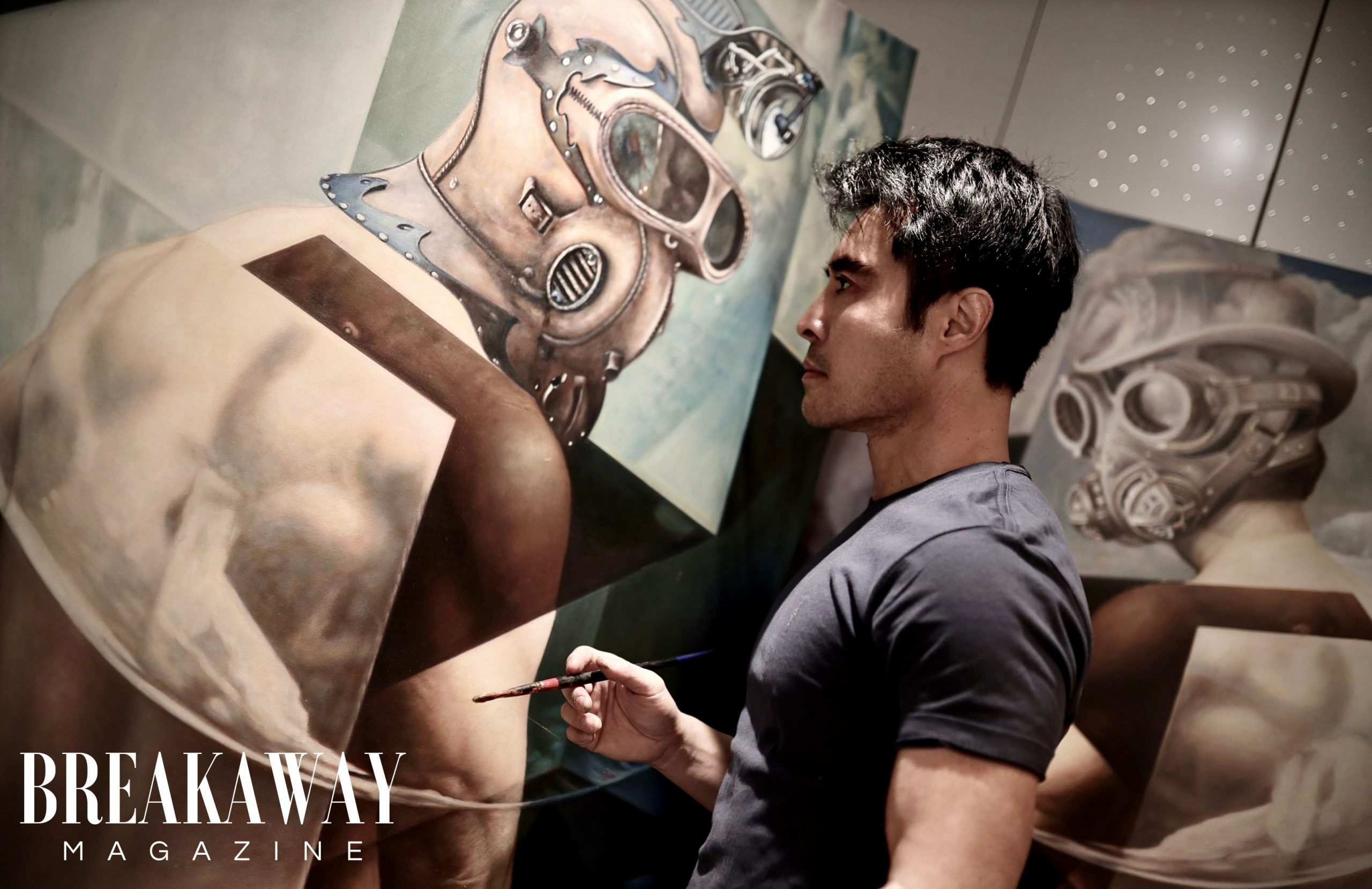 To accomplish his philanthropy goals, this talented artist has raised millions of dollars in direct support to humanitarian causes and donated countless pieces. He strives to help others in everything that he does. Whether it is through funding or leveraging his incredible works of art, Sir Daniel is all too happy to use his gifts and talents to help others to thrive.
Partnering with fellow artist Ira Reines, Sir Daniel created a sculpture known as the "Realization of Dreams" which was designed in support of the 2021 Asian World Film Festival (AWFF).
"As a supporter of the Asian World Film Festival and the cinematic art this organization champions, it is an honor to have the opportunity to commission these prestigious awards for the 2021 ceremony. My hope is that through the festival we can bring more awareness to Asian talent and global connectivity through the arts."
As Sir Daniel's career has evolved, so has his passion for art and philanthropy. Continuing to press forward, he is always looking for the next opportunity to learn and grow along with his ambitions. By realizing his own dreams, Sir Daniel has created art that continues to inspire and a heart behind it that continues to give back. Sir Daniel is currently shooting new episodes of his television show Art Confidential and just published the debut issue of his magazine of the same name. He recently won gold medals in the categories of Contemporary Painting and Sculpture from the prestigious Mondial Art Academy, as granted by forty-five renowned international judges. Looking to the future, only time will tell how many more amazing achievements this talented artist will accomplish.
For more information on Sir Daniel Winn visit his official website.