Rock Hill, Pennsylvania: The Story of the Sun by Anne Hunter Logue is an illustrated book about discovering who we are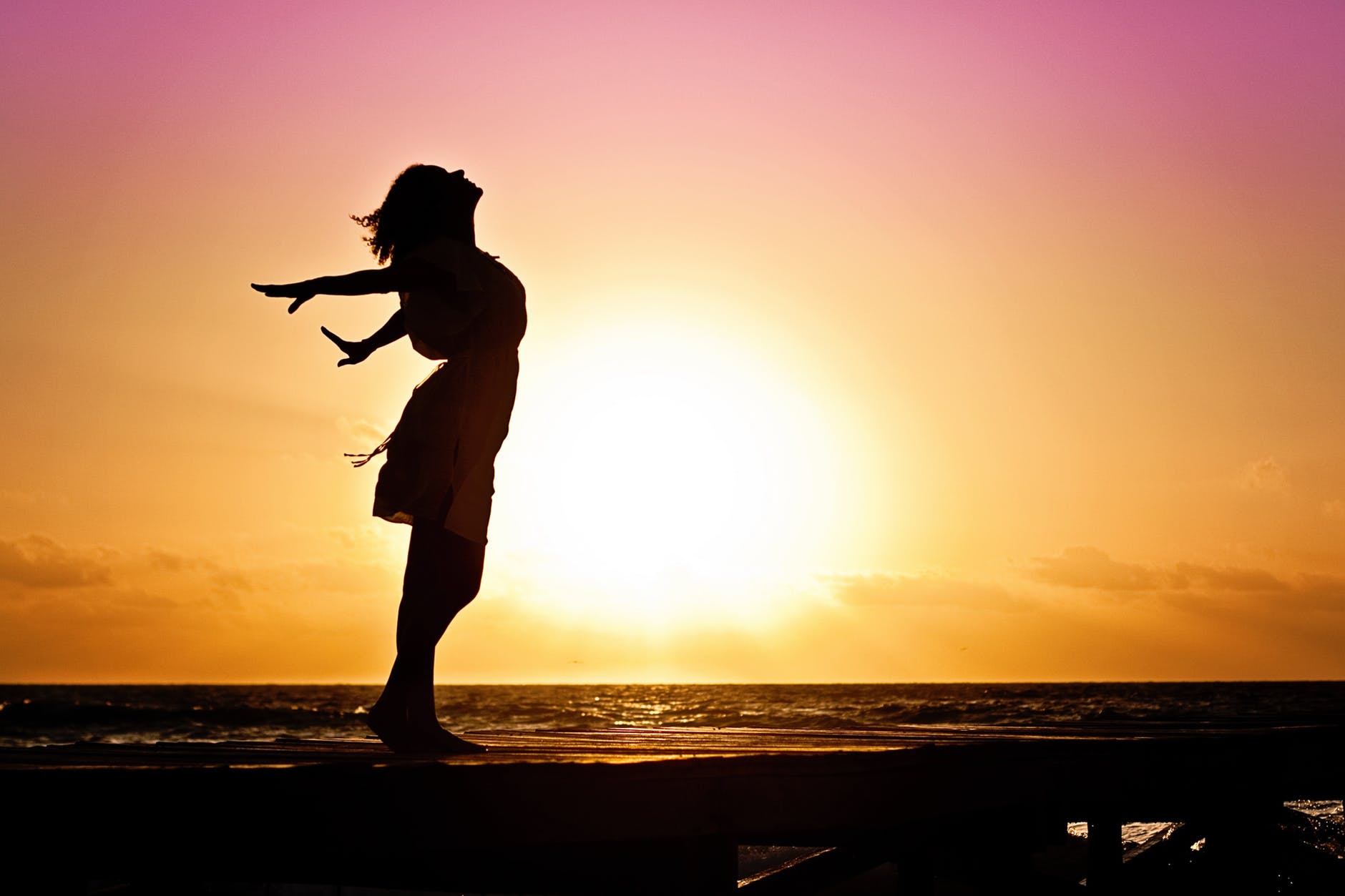 The Story of the Sun is a colorfully illustrated book for both children and adults about our relationship with the sun and how it helps us understand who we are. We are so innocent as children, with joy and wonder in our lives. Often as our lives unfold and we grow older, much of that is lost and we forget the truth of our identity and how precious we are. The book has been translated into French (L'Histoire Du Soleil) and will soon be translated into Spanish, making it available to many cultures and backgrounds.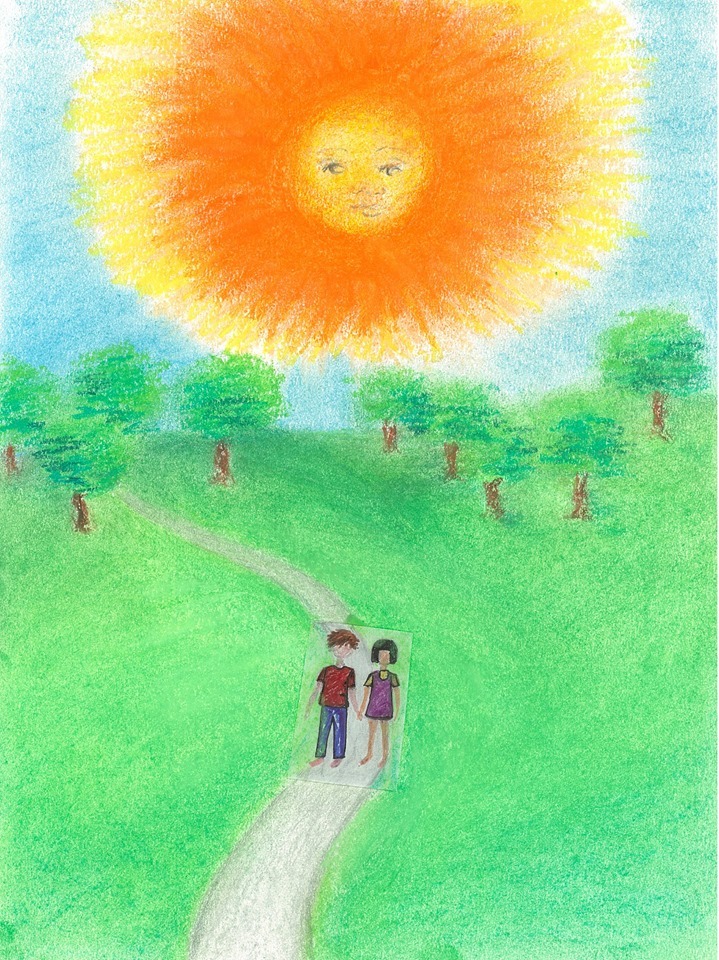 BREAKAWAY DAILY: What would you say was one of the biggest inspirations in writing the book? 
ANNE HUNTER LOGUE: I had one younger brother, who worked in the film industry as a location manager, who died from Leukemia in 2010.  My brother's illness and care stimulated my interest in holistic healing and I learned a lot of different modalities in an effort to help him through his long illness.  There is so much about our universe that is unseen and unacknowledged. Understanding the deeper meaning in life has brought an awareness that allows us to find strength and faith in difficult life situations which is what I have tried to convey with The Story of the Sun. 
BD: After the death of your father at eighteen years old, you went searching to find herself. Meeting musicians and artists that were exploring a lot of metaphysical and spiritual paths while developing their artistic talents. How did their culture influence you to write your feelings and impressions?
AHL: I was surrounded by a lot of creativity at that time in my life, both musically and artistically.  The group of people that I was friendly with at that time were also exploring some rather deep and complex concepts about the universe and that brought forth a lot of soul searching and questioning on my part.  Some of my friends were musicians and they would spend long nights practicing and we would then talk about ideas and our concepts about society and our role in society and what we could do to improve or change society.
BD: Can you talk about how you found your inner child when writing the book? 
AHL: The book was written in the voice that I had at that time, when I was innocent and joyful and happy to be creative and expressing myself.  I was only twenty when the book was written, I wasn't married and had no children. Ironically, after having children, I find that the book is geared to a simple understanding of the universe and so it has a more profound reach, as it includes the parents and children in the view of life.  Children touch that childish innocence in all of us and the joy that we, as parents, have in showing our kids the world as we see it, is expressed in the book.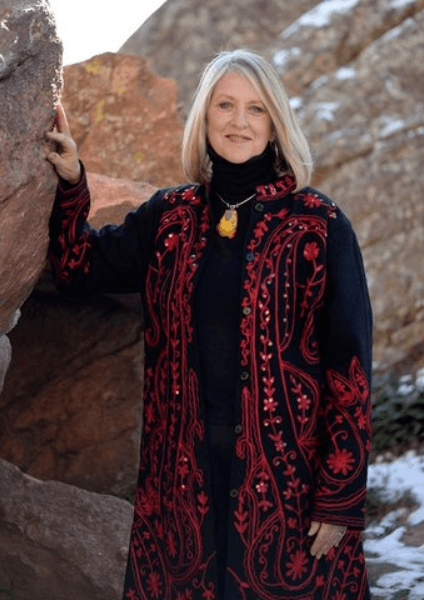 BD: What was the journey like from when you first thought of writing the book to now having it published?
AHL: Many years have elapsed between the writing of the book and its publication.  I initially tried to publish the book with a traditional publisher when I was first married, but after receiving a number of rejection letters, I put it aside to raise my children.  I actually had no intention of publishing the book.
I was inquiring about publication for a group that I am involved in who wanted to write a book of stories and when I described the book, the publisher asked me if I had a book that actually existed and I thought of this book and brought it forward at that time.
BD: The illustrations in the book are very colorful but also very calming. How was the process do both the illustrations and the writing?
AHL: After the manuscript had been accepted for publication, I had to create the illustrations myself.  I sat down and created the drawings in a two week period of time. The image of the Sun is a face that appears whenever I draw.  I guess its "my face". The sun, being the central character of the book, was the starting point for the drawings and it being happy and bright, brought that energy to the rest of the illustrations.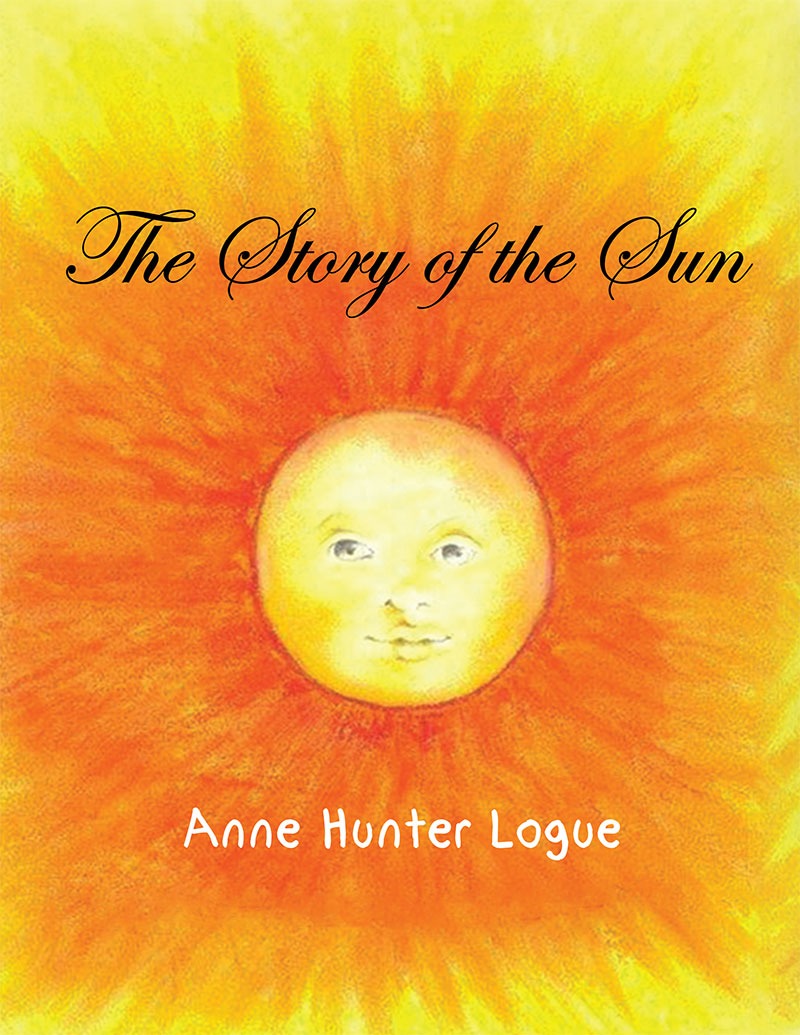 BD: The book is translated into different languages. How important was this to you when writing the book?
AHL: I had no intention of bringing the book to a larger audience when I wrote the book.  When it was published, however, a friend of mine mentioned that she thought it would help children in countries where there had been natural disasters and she thought that the iconic image of the sun would be easy for children to understand.  I was prompted to reach out to people in Haiti and Puerto Rico. My friend in Haiti was kind enough to translate the book into French for me.
BD: What other languages would you like it translated into? 
When I have reached out on Facebook, I was surprised to see the response from China and Japan, and how well they respond to my book as well.  
BD: How would you describe your style of writing? 
AHL: My work is not a complex plot line and it is essentially a spontaneous outpouring of ideas and impressions.  It is not contrived or intricate. It is on a child's level and I find it a joy to express myself with that voice.  
BD: What was different about your writing process versus publishing process? 
AHL: Writing and publishing are two very different processes for me.  Writing is a creative endeavor where we try to express our ideas and share our insights with people.  Publishing is a complex business model, combing social marketing, legal issues, integrity and a lot of determination and perseverance.  In getting a book published and available to the public to enjoy, a lot of the process is finding the right people to work with who are compatible with your vision and work ethic and who have the expertise and knowledge to help you bring your work to light.  Both writing and publishing require discipline, commitment, determination and the ability to solve problems. When one is writing, it is the process of crafting a written work, when it is in publishing, it is handling the pressures of a complex business model.  Sometimes the skill set required for the creative process is not the same as for the business side of things and so either way, some skills need to be learned and mastered in order to achieve any degree of satisfaction with your craft.
BD: What are you working on next?  
AHL: I have written another children's book called "I Once Had a Tiger", which is about facing our fears.  I hope to bring the book out within the next year. I am working on the illustrations for this book and would like to get some kids to do the illustrations for me, which I think would be very meaningful.
For more information on Anne Hunter Logue visit her official website. The Story of the Sun is available via Amazon.


Breakaway Magazine
Breakaway Magazine is an international, independently published magazine and online platform for the mind, body and soul. Through diverse voices we feature inspirational people and their stories. Breakaway Magazine features global creative talents through the editorial content we publish; allowing this talent to be fostered, recognized and emerge. "The company reaches millions, connecting with an audience interested in more than just the trend, but the deeper meaning." - JB Livingston, Founder/Editor-In-Chief. Read more on our about page.