Behind the scenes of Luka & Jenalyn's historical collaboration with World of Dance friends Les Twins & Aidan Carberry in Toronto (exclusive)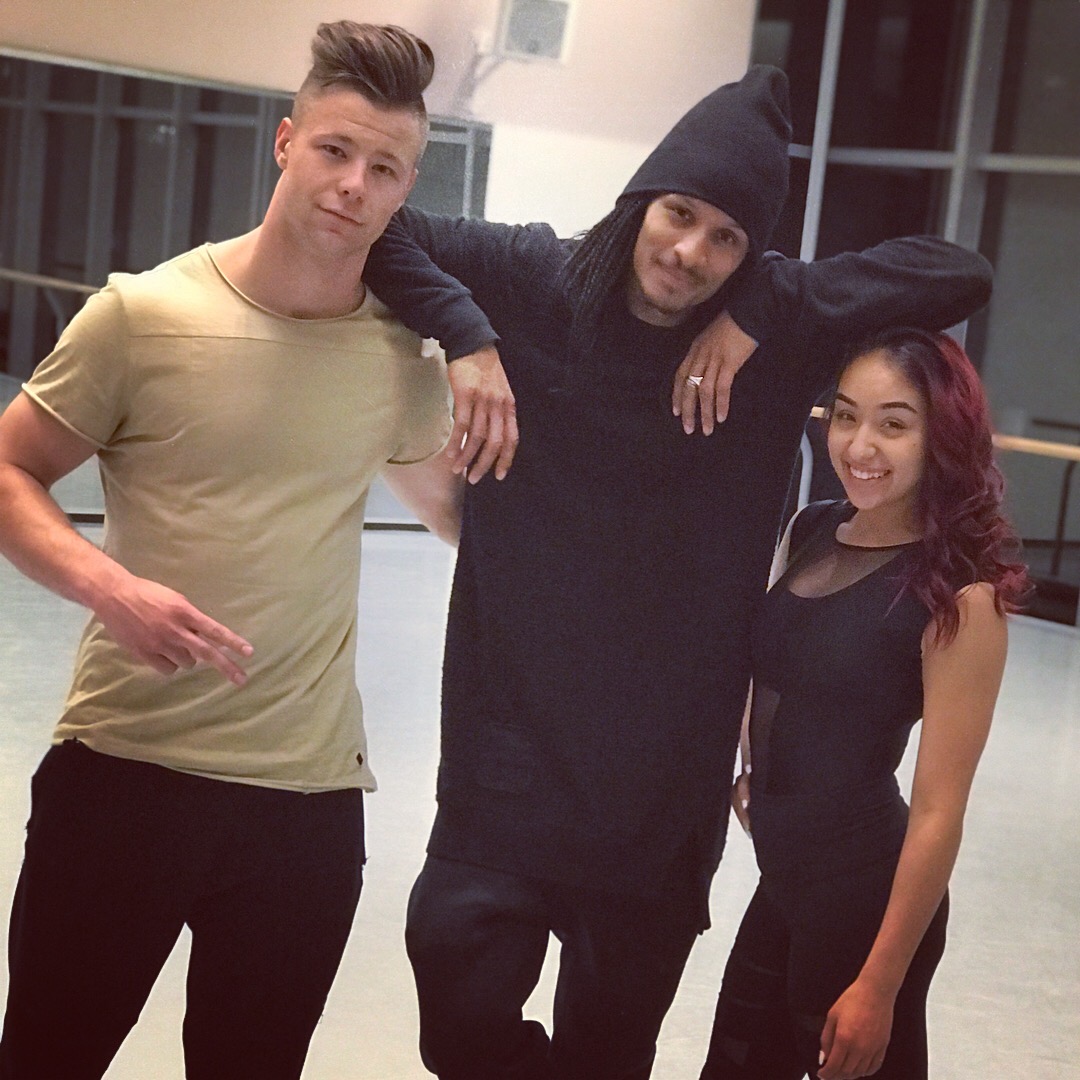 Blackpool Dance Festival was the place for Canadian duo Luka & Jenalyn to compete against the biggest names in the world in ballroom dance. After nearly one hundred years, it is still the most prestigious and longest-running ballroom dance competition in the world. The historic Empress Ballroom at the Winter Gardens Theatre in Blackpool, England on June 1st was standing room only with bow ties and gala gowns surrounding the ballroom floor. It was obvious from the start that Luka & Jenalyn were going to bring something new and fresh; breaking away from tradition.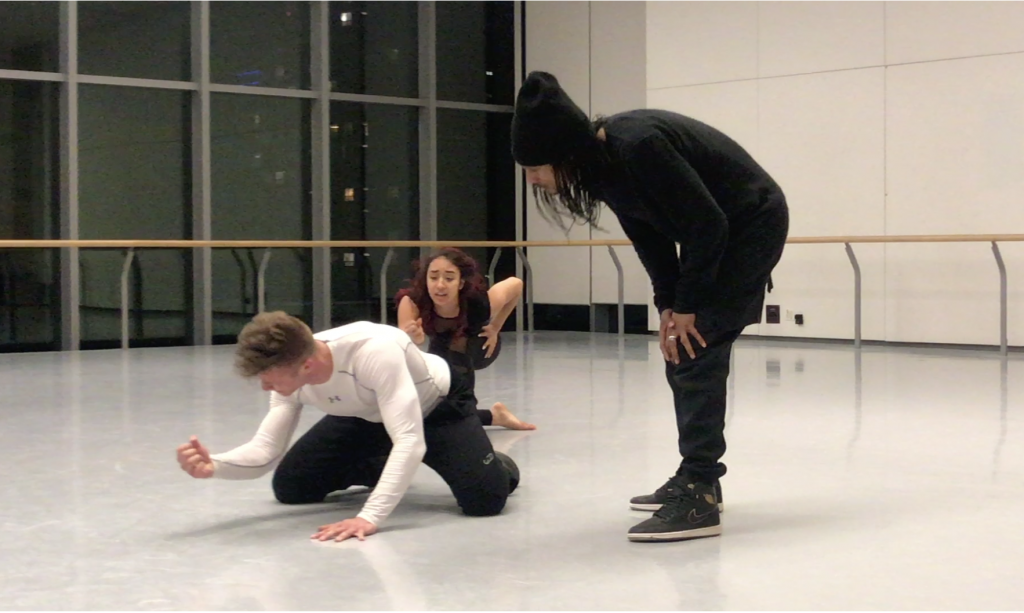 Once Luka & Jenalyn stepped on the floor, all eyes were on the young pair. Jenalyn's dramatic new short shoulder length fiery red hair symbolized what they had come all the way from Toronto to accomplish; set the dance floor on fire! The bright white costumes by Canadian designer Jessica Dawson-Gaglione of My Own Design stood out from all the competitors, making Luka & Jenalyn look angelic and strong on the floor. Once the audience and the judges noticed Luka wearing his Nike AirMax sneakers walk on the majestic ballroom floor, everyone knew, this was going to be unlike what anyone had seen before in Blackpool. Jenalyn missed her high school prom for this moment, but you could see in her poise and determined stare that it was the furthest thing on her mind. The music started and the audience went silent with a childlike anticipation. The audience spoke their approval loudly with their resounding applause and standing ovation.
"It is every ballroom dancer's dream to compete at the Blackpool Dance Festival. It's by far the most prestigious competition on the globe."

Luka & Jenalyn
Luka & Jenalyn placed second in the Blackpool Pro Exhibition Division, the youngest professional pair to finish on the podium in the storied hundred year history of the competition. An impressive feat for a team so new to professional competition. Their hard work, determination and inspiration from their mentors made them the youngest in history of the professional cabaret ballroom to make the top two.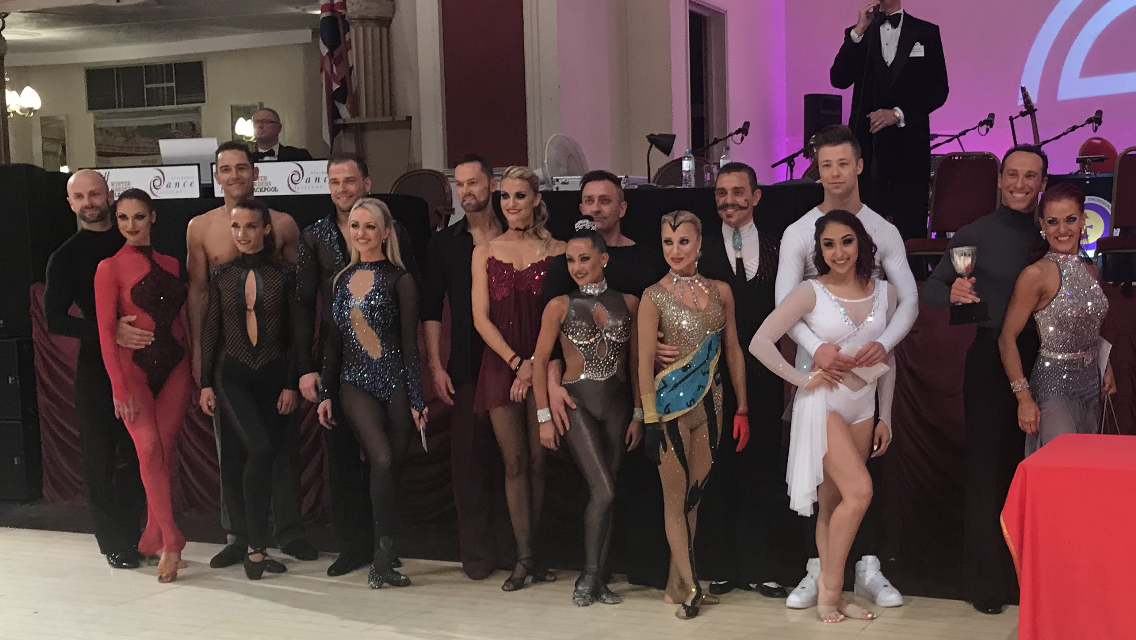 The duo got their first taste of the Blackpool Dance Festival in 2015 after one of the Blackpool competitors, a coach and mentor of Luka & Jenalyn, was injured while training. The duo were nominated last-minute to substitute even though the competition is traditionally for long-time professional competitors; taking years in the ballroom circuit to get an invitation. No one asked their age in the invitation, not realizing Jenalyn was only fifteen at the time.
"That was our first taste of Blackpool," said Jenalyn. "We had arrived in Blackpool with only two hours to spare, performing admirably and becoming the youngest finalists in the history of the competition, placing sixth."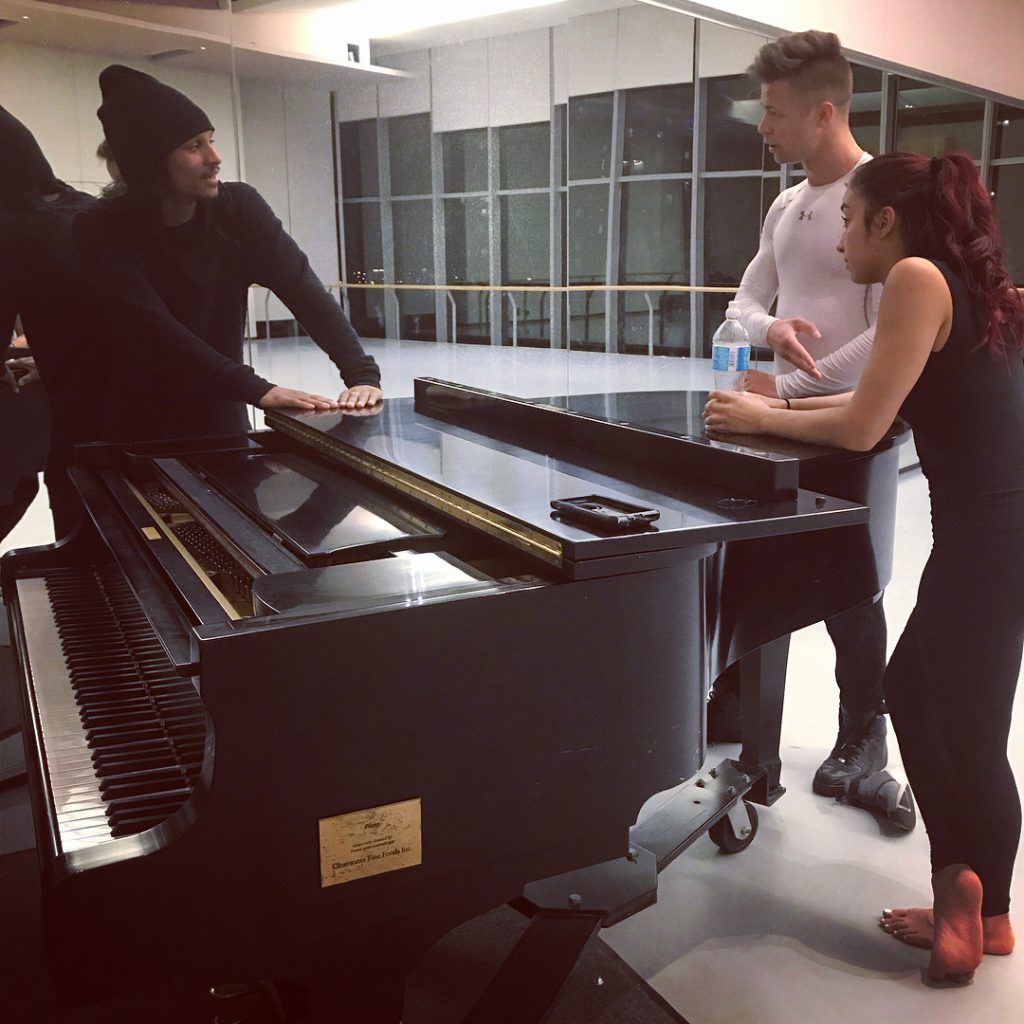 They earned the right to be invited back and in 2016 astonished everyone with a unique and fresh routine to Christina Perri's Human choreographed by Phillip Chbeeb, season 5 So You Think You Can Dance contestant and founding member I.aM.mE crew. Luka & Jenalyn received one of only two standing ovations for the evening and placed fourth. Watch their routine at World of Dance New Jersey.
This past Blackpool festival was their third invitation. At seventeen, Jenalyn is still widely considered too young to compete. Luka & Jenalyn once again took a different and risky approach, dropping all traditional tricks and balances in cabaret ballroom.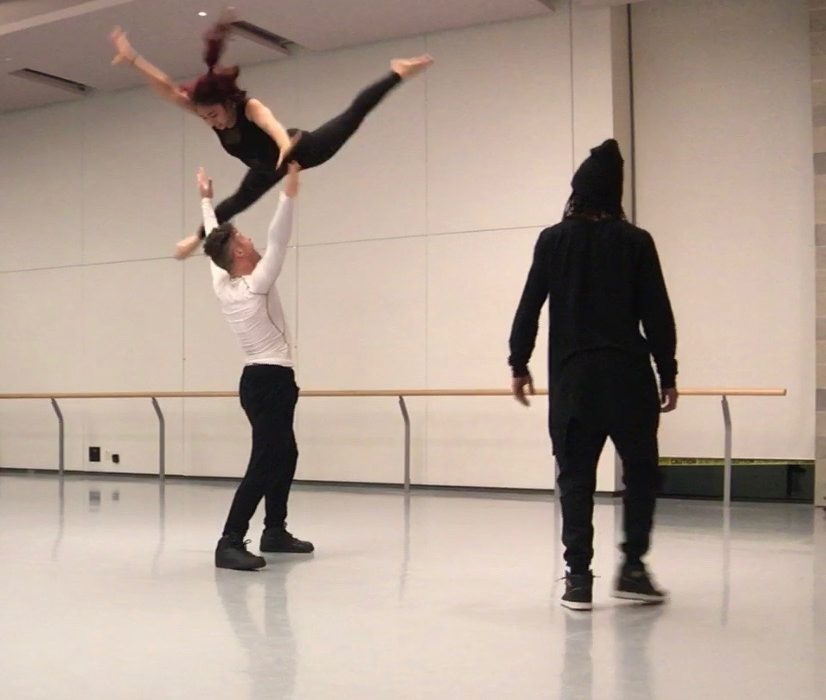 Partnering with rising star choreographer Aidan Carberry and a collaboration with superstar Laurent Bourgeois of French duo Les Twins (million dollar winners of the first season of NBC's World of Dance) brought their routine to new heights. Laurent and Aidan were secret weapons who were not expected for this style, making them a perfect fit. Their friends and mentors brought in movements that pushed the limits for Luka & Jenalyn.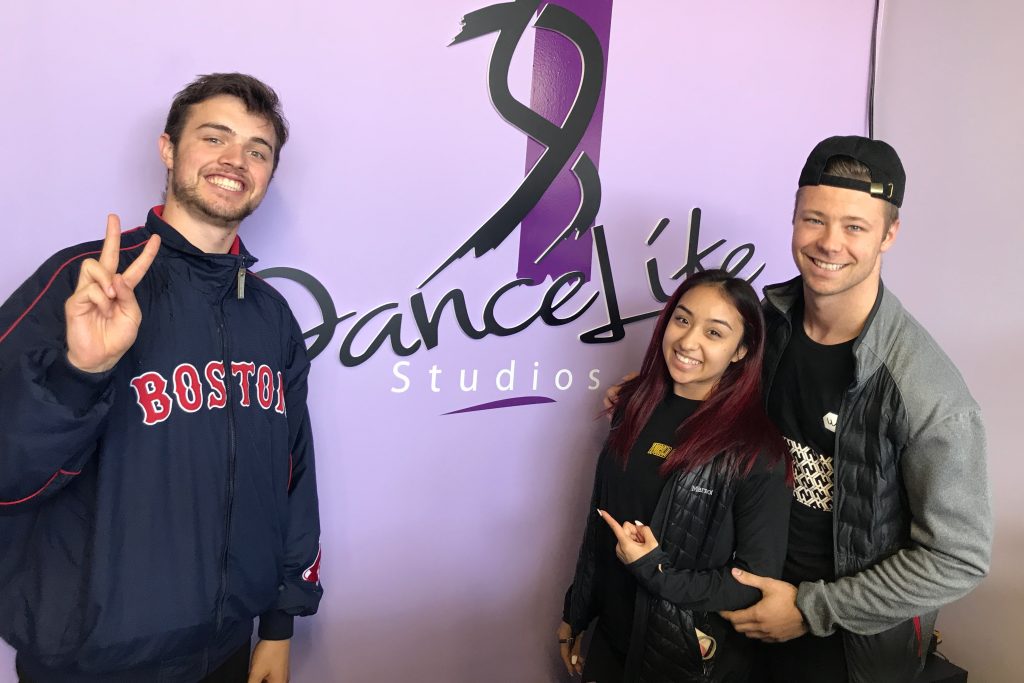 "Laurent and Aidan are not just amazing human beings with a passion for movement through dance, but their generosity is limitless."

Luka & Jenalyn
The connections with industry legends and storytelling through movement helped them shape an emotional and innovative routine to Unsteady by X Ambassadors. Breaking away from traditional ballroom music, the piece shows Luka's sensitive side. Showing the male partner's sensitive side is something that is very uncommon at Blackpool. Laurent and Aidan were instrumental in choreography to include movements that haven't been done in cabaret ballroom before.
"They are not only talented, but the hardest workers I know," proclaimed Aidan.
Aidan, who has danced and choreographed with Emma Portner and Benjamin Millepied, became friends with Luka & Jenalyn through their World of Dance experience. This was Aidan's first time choreographing a ballroom couple. The ten day Toronto experiment proved to be the right decision from day one when Aidan, Luka & Jenalyn began working at Dance Life Studio in Toronto. It was a nonstop roller coaster ride of experimenting with movement, tricks, and just having fun during the creative process. Aidan is currently attending USC's Glorya Kaufman's School of Dance and appearing in season 2 of World of Dance with his crew Poreotics.
"We were fortunate to know Laurent and his brother Larry from Les Twins through NBC's World of Dance last year," explains Luka. "We had so much fun during tapings doing impromptu dance moves and battles! We became dear friends," adds Jenalyn.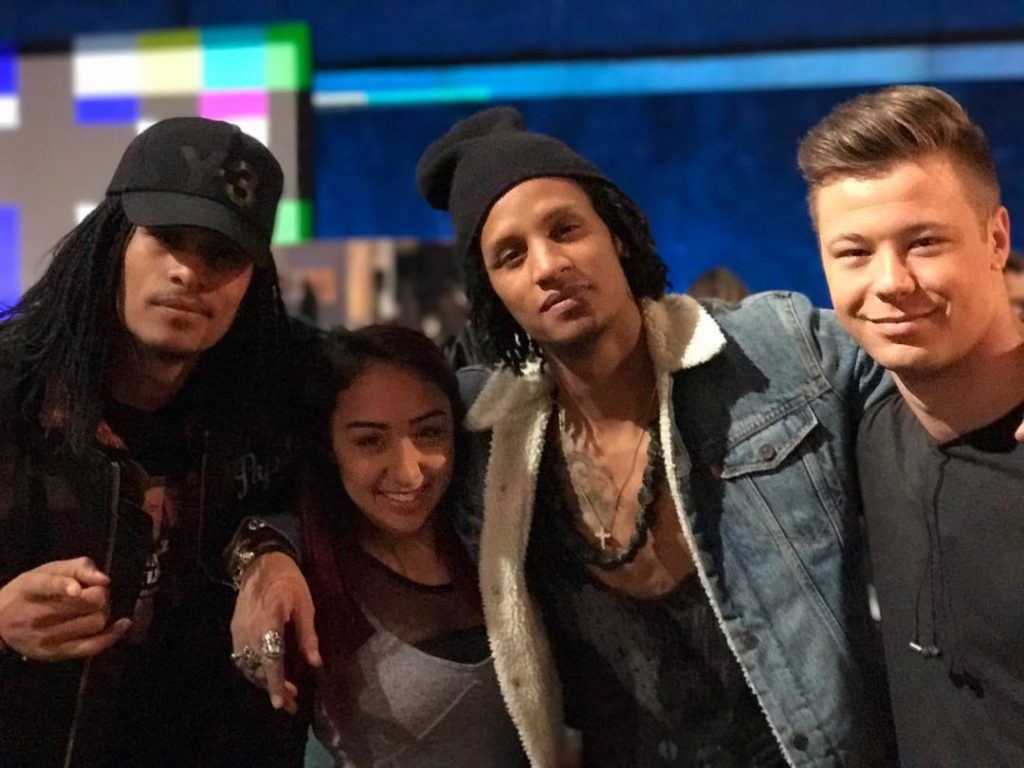 During rehearsals, Luka had sent some practice footage of their routine to Laurent who was in Montréal filming TVA's Révolution, Québec's largest TV dance competition, with his brother Larry, Lydia Bouchard and Jean-Marc Généreux. (Read Les Twins join Québec's Révolution.) Laurent found room in his busy schedule to immediately fly to Toronto and work with Luka & Jenalyn on storytelling through movement at the National Ballet School. He also worked with them on adding finishing touches and emotional elements to an already ground breaking piece.
"We are eternally indebted to Laurent for flying to Toronto at the last minute to help us pull the whole project together and push us over the top as he's done countless times," exclaims the duo. "It was an honour and pleasure to work with Laurent and we are forever grateful for all the knowledge and wisdom he imparted to us. This project has helped us grow and mature, not only as dancers, but as people. "

Breakaway Magazine
Breakaway Magazine is an international, independently published magazine and online platform featuring inspiring and empowering stories from around the world. Through diverse voices from all walks of life we feature inspirational people and their stories. Every story shines a light on barrier-breaking entrepreneurs, artists, creatives, visionaries, innovators, humanitarians and ordinary people who achieve the extraordinary. "The magazine reaches millions, connecting with an audience interested in more than just the trend, but the deeper meaning." - JB Livingston, Founder/Editor-In-Chief. Read more on our about page.