The future is bright for Canadian brothers, dance duo Flow XS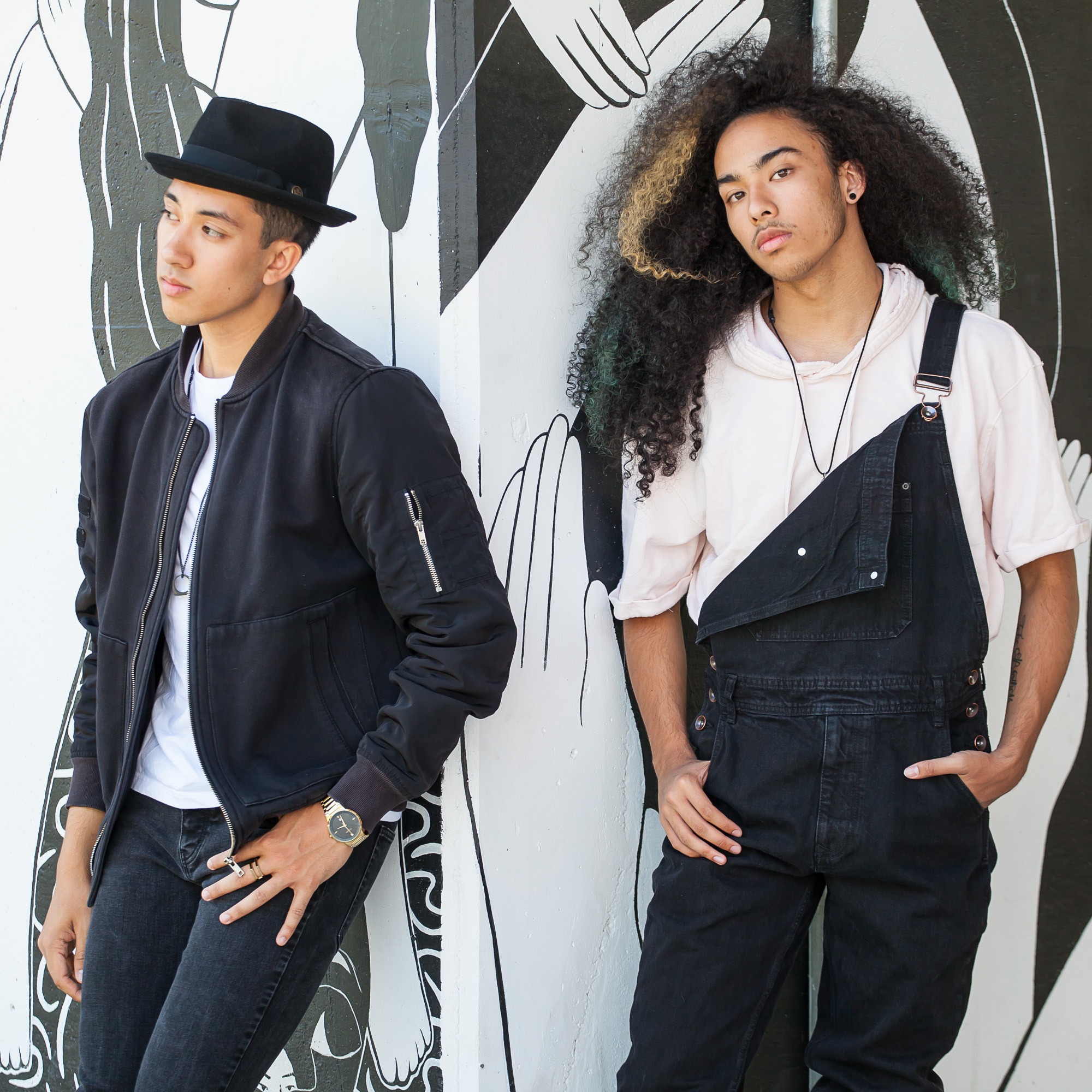 Flow XS is an urban dance duo from Canada with a unique advantage; they are brothers who have danced together for over ten years. Michael (23) AKA "Hydroflow" and Kevin (19) AKA "Kid XS" are brothers of Filipino and German descent who have trained in various dance styles and have been recipients of numerous awards and scholarships in their already impressive career. Breakaway Daily spoke with Michael "Hydroflow" and Kevin "Kid XS" about their achievements so far, what's next, and why being a sibling dance team is so special in our exclusive interview.
Let The Good Vibes Flow
Flow XS have appeared in music videos, commercials and have performed live with Avril Lavigne, Austin Mahone and Julius Wilson. The duo even have a number of film and TV dance credits to their name including Disney's Zombies, The Next Step, Make it Pop, Backstage, Rookie Blue, and RocKids TV. They have performed across Canada and the US at various cultural and charity events as well as at World of Dance Toronto, We Day, Youth Day, Toronto Choreographer's Ball, Fever After Dark, Carnival New York and Carnival Los Angeles. Spreading their love of dance, Flow XS are members of The Vibe Xclusive, E3 Montreal, R2D Faculty, the 8th Union Crew, Industry Elite, immaBEAST and Monsters of Hip Hop. Currently, Michael and Kevin teach classes at the Underground Dance Centre and Millennium Dance Complex in Toronto.
BREAKAWAY DAILY: What inspired you to start dancing?
MICHAEL: Growing up in a household surrounded by music, I was always one to be dancing and moving around, be it to the Weather Network's Local Forecast or my dad playing around on his turntables. I was also very fond of watching music videos and live performances with dancing in it and I would try mimicking some of the steps. At around age eight, my mom enrolled me in a recreational dance class and I've been in love with it ever since.
KEVIN: Watching my brother dance made me want to be just like him. I wanted to do what he did too because I look up to him.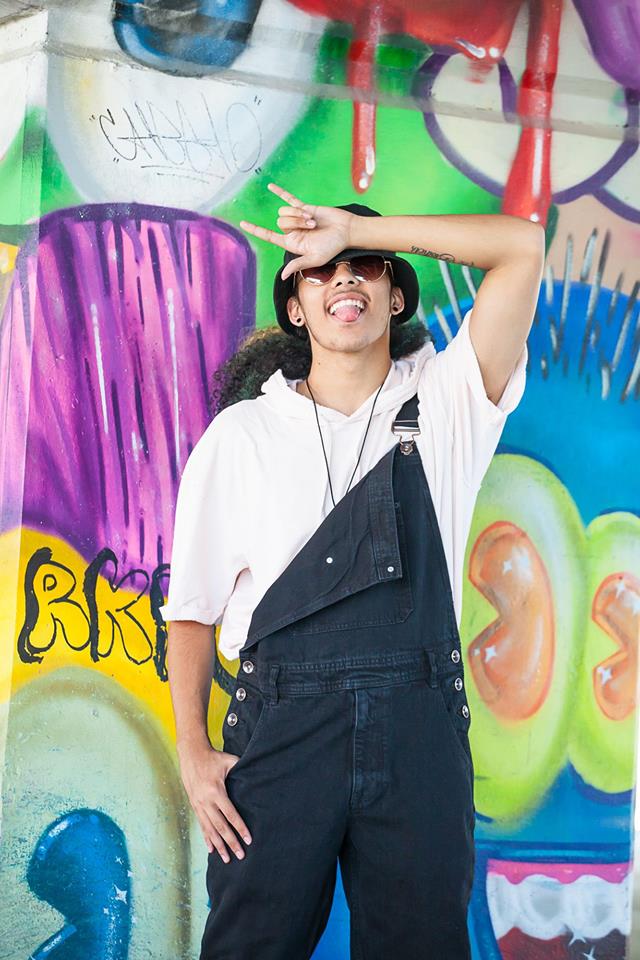 BD: Did you both learn dancing at the same time?
M: I started dancing a few years before Kevin in a recreational program that he would come watch. Kevin would imitate the routines and the instructor thought that was cool, so she asked if he could just keep coming to classes. After that, we both joined competitive and performance studios and learned a lot about the foundation of dance from the instructors. Both of us also went to the same high school, St. Thomas Aquinas Secondary School, and are graduates of their art program majoring in dance.
BD: When did you decide to become a dance duo?
K: We hang out together a lot so we have sort of always been one, especially when we started performing and teaching. But really the idea of Flow XS started in 2014. It was my first year of high school and Michael's last year. We were both in the dance program and wanted to do a performance duet together, so we choreographed our own routine and performed it. We also performed separately because we have different styles that we both do well in, but mostly when we teach and choreograph, it is as Flow XS.
BD: Sibling dance duos are rare. Why do you think that is?
K: I feel like it's because siblings go in different directions as they get older; not necessarily that they're not close, but life takes them in different directions. And also, because when siblings start dancing, they are in different groups because of their ages, so one will finish dancing before the other one is done and may move on to something else in their lives.
M: I agree with Kevin. I also think it's rare for siblings to pursue the same profession in a non-competitive manner. In the dance competition scene, you get competitive and form a friendly rivalry between each other because you want to be seen as an individual with your own skills and abilities. And then on the professional level, you realize that you are auditioning against so many more people and then it feels good to have your sibling in your corner. It is a great support system.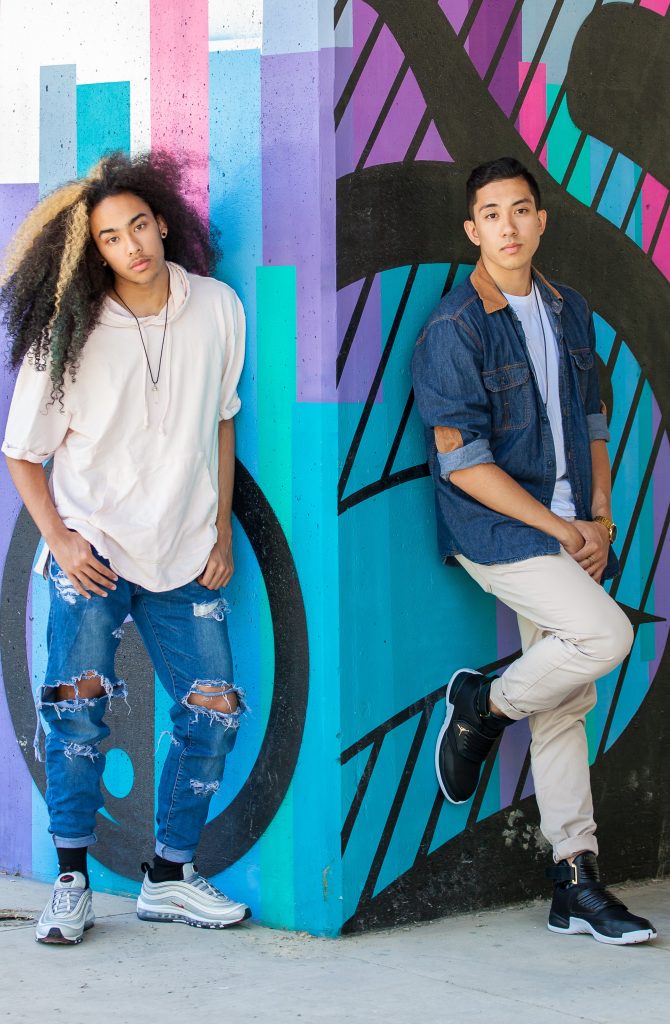 BD: What's one of your accomplishments you are most proud of so far?
M & K: Monsters of Hip Hop Show 2016. It's hard to get selected for the show by these well known choreographers, and the fact that both of us got nominated and then selected together is a big accomplishment in itself. The experience was great because we were working with the best choreographers in the business, getting our faces in front of agents, industry professionals and making so many friends all while learning what the dance industry is really about. It just made us want to pursue this profession more.
Watch the duo perform to "Do Better" by Chris Brown featuring Brandy
BD: How do you think the Canadian dance scene is different from other countries?
M & K: The Canadian dance scene has so many different aspects within itself: competitive studios, post-secondary teams, street dance crews and industry dancers. On top of this, each major city has their own communities that focus on some or all of these different outlooks. For example, Vancouver gets a lot of commercial jobs (movies, TV, etc), Montreal has a lot of competition TV shows, and Toronto seems to be more performance based and has a lot of drop in classes. But in comparison to the US, there is varied opportunity for professional work. In cities such as New York and Los Angeles, there is always work such as Broadway, commercial, live stage, etc, and people can audition and be hired on a consistent basis. Whereas in Toronto, work may often be scattered throughout the year. We're not sure about other countries, but dancing in Europe and Asia is somewhere we hope to experience very soon.
BD: What's one or a few of your favourite choreography and/or dance pieces you have done so far?
M & K: Uproar Toronto Choreographer's Ball is our favourite piece because it brought together our friends and our mentors in one performance and it was incredible to share the stage with people who inspire us. It was the fifteenth anniversary of Toronto Choreographer's Ball and our idea was to create a video montage of iconic past performances, then perform our routine with current dancers along with some of our most inspirational mentors to dance with us and showcase who has influenced us.
BD: You also know another famous Brampton, Ontario dance duo, Luka & Jenalyn! You worked with them for NBC's World of Dance season 2, can you tell our readers about that?
K: We've known Jenalyn for a long time. World of Dance Toronto had a competition that we entered in as Flow XS and Luka & Jenalyn showcased one of their routines from Season 1. After we did World of Dance Toronto, they reached out to us and asked if we could help choreograph something for them for World of Dance season 2 because they liked our performance. They also helped us with partner and balancing tricks.
M: We met with them for a few rehearsals. They were fun, patient and extremely hard working. They didn't stop practicing until they got it. Really cool to see their drive and determination. Our choreography was seen in part of their "Down" routine which was their qualifier piece in NBC'sWorld of Dance season 2. And they made it through to the next round!
BD: Are there any plans for you to compete in NBC's World of Dance?
M&K: We won the Toronto competition – first place in the upper division but we haven't made it out to the World of Dance audition in the States. Hopefully in the future we will.
Watch Flow XS's winning World of Dance Toronto performance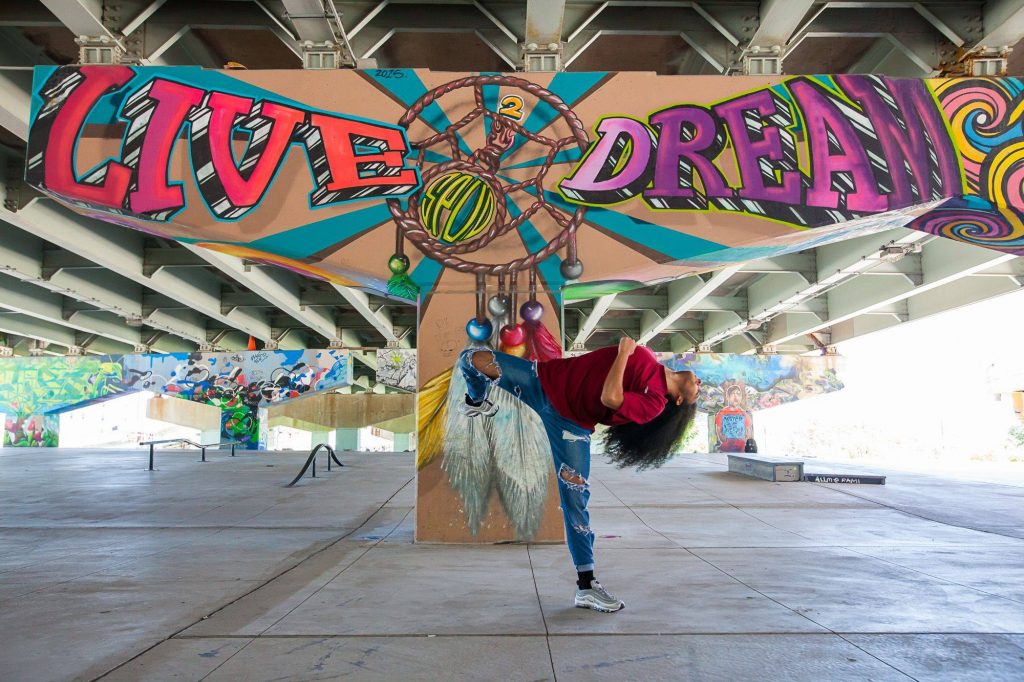 BD: Who are some of your favourite dancers?
M: Marty Kudelka, Rich and Tone Talauega, Tony Tzar, Lyle Beniga, Ian Eastwood, George Jones Jr, Ivan Koumaev.
K: Derick Robinson, Rich and Tone Talauega, Rhapsody James, Caetlyn Watson, Lyle Beniga, George Jones Jr, Luther Brown.
BD: Who are some choreographers would you love to work with?
M: Marty Kudelka, Rich and Tone, Jamal Sims, Tanisha Scott, Luther Brown, Jabbawockeez, Nika Kljun, Chonique Sneed, Rhapsody James, Lyle Beniga, Chris Scott.
K: Luther Brown, Rich and Tone, Marty Kudelka, Rhapsody James, Jaquel Knight, Jamal Sims, Brian Friedman, Miguel Zarate, Nika Kljun, Kevin Frey, Dean Lee.
BD: If you could give advice to aspiring young dancers, what would it be?
M: Remember to always remain a student and know that there is someone out there who is always working harder than you. Stay humble and remember your roots. Know your foundation and history. Remember that it's meant to be fun.
K: Take every class, every style. Just take it so you can have the basics in every style and then from there you can specialize. Class is a safe place for making mistakes and remember why you started dancing. Dance full out.
BD: What would you like to accomplish in the future?
M & K: We had always said that we'd want to live out our dancing dreams first before teaching and choreographing. As of right now, we would love to go on a world tour with an artist, or work in movies and TV shows; to really get those incredible experiences. In the future, we would love to travel around the world to teach and share what we bring to the table with everyone else. And then eventually bridge into choreography and creative direction.
BD: What are you currently working on?
M & K: We are continuing our performance training with George Jones Jr.'s The Vibe Xclusive program. We also teach at Millennium Dance Complex in Toronto and the Underground Dance Centre in Toronto as well as workshops across Canada. We're also going to be auditioning and travelling for dance this summer for some shows and performances.
For more information, bookings and merchandise visit Flow XS on their official website. Follow their journey on Instagram @OfficialFlowxs, @MikeHydroFlow, @Kevin_Kid_XS
Photo shoot by DCarlton Photography

Breakaway Magazine
Breakaway Magazine is an international, independently published magazine and online platform featuring inspiring and empowering stories from around the world. Through diverse voices from all walks of life we feature inspirational people and their stories. Every story shines a light on barrier-breaking entrepreneurs, artists, creatives, visionaries, innovators, humanitarians and ordinary people who achieve the extraordinary. "The magazine reaches millions, connecting with an audience interested in more than just the trend, but the deeper meaning." - JB Livingston, Founder/Editor-In-Chief. Read more on our about page.