Interview with Founder of Online Men's Store "Gera And Litt"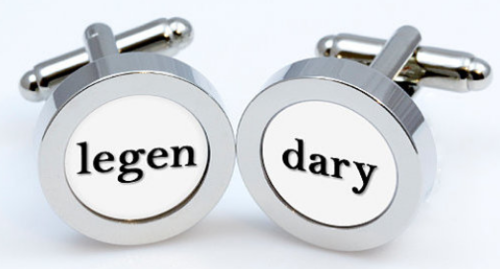 Gera and Litt are a retailing menswear and accessories store that bring classy men's accessories to the masses with a more affordable price tag. They strive on the philosophy that 'if they would not purchase the item, neither would their customers.
How did you get started with Gera & Litt?

It actually started out like many other ideas, it was over coffee. We were talking about how there were not as many men's accessory shops online. Even if there were, they were selling their accessories at exorbitant prices that weren't pocket friendly. So three months later we had Gera & Litt.
Can you share some of the biggest lessons you have learned so far as an entrepreneur?

Relationships with your suppliers and always be kind. I realise that when you and your suppliers form a strong bond, it is easier to do the things that you want and in the shortest time possible. This is of course with relation to the cost price and the delivery of our products. We try to get as low of a price as possible so as to be able to provide our customers with items that are of great value and quality.
Secondly, about being kind. Being kind is difficult especially in the retail industry. When you have customers inquiring about products in a very rudely, it is difficult to sometimes take a step back and remain calm throughout the situation; in the same sense difficult to be kind.
What methods of marketing do you use to grow your business?

While it's tempting to swing for the fences and try to be all things to all people, it's often less risky and more profitable to pick a product or two that you can execute really well and just try to get on base. We first started off by just targeting socks and ties and later on we expanded our collections.
Where do you see your business going this 2015?

We see to establish a group of strong followers as well as we are trying to bring in more products from our suppliers. Projecting sales revenue of $500,000 in 2015. Hopefully, with some stroke of luck we are able to gain overseas customers in the process.


If you could leave our readers with one last piece of business advice, what would it be?

Never be too afraid to try. At least if you try, you know that your dream of being a business owner was concept wrongly. This does not mean you stop trying; the road to greatness is never easy.

Breakaway Magazine
Breakaway Magazine is an international digital magazine & online platform. It covering arts, technology and lifestyle topics on a variety of platforms, fostering inspiring conversations about independence, empowerment, love, activism, equality, diversity and freedom. Breakaway Magazine aims to help others find their own unique voice and reach new heights. The company reaches millions, connecting with an audience interested in more than just the trend, but the deeper meaning. JB Livingston is the Editor-In-Chief of Breakaway Magazine. Since founding the online publication in 2012, JB has worked aggressively to make it a power player in the digital media industry.