In "Merry Go Round" Swiss-based singer/songwriter RIDI explores the repetitive nature of the revolving carrousel of life. Through the analogy of the merry-go-round, the song examines the fact that no matter what age we are or what phase of life we are in, what we go through always comes back around, just in different forms. Once we are on the metaphorical ride, we experience the ups and downs, the round and rounds. We can't always get what we want. We may choose to forget who we are, but in the end we will always return to the very ethos that makes us all human.
In "Merry Go Round," RIDI plants a message of resilience, one you might expect from an artist, who's also an anti-bullying activist. RIDI and her sister Vasundhara are founders of the foundation Stop The B that encourages young people to use their platform to speak up against bullying. RIDI has always been able to tap into her emotional evolution from a young age with her music carrying important messages behind it. In her viral debut single "Top Guy" RIDI explores topics of oppression and injustices, issues that she had experienced firsthand.
READ: RIDI lends her voice to combat against bullying and racial discrimination in "Top Guy"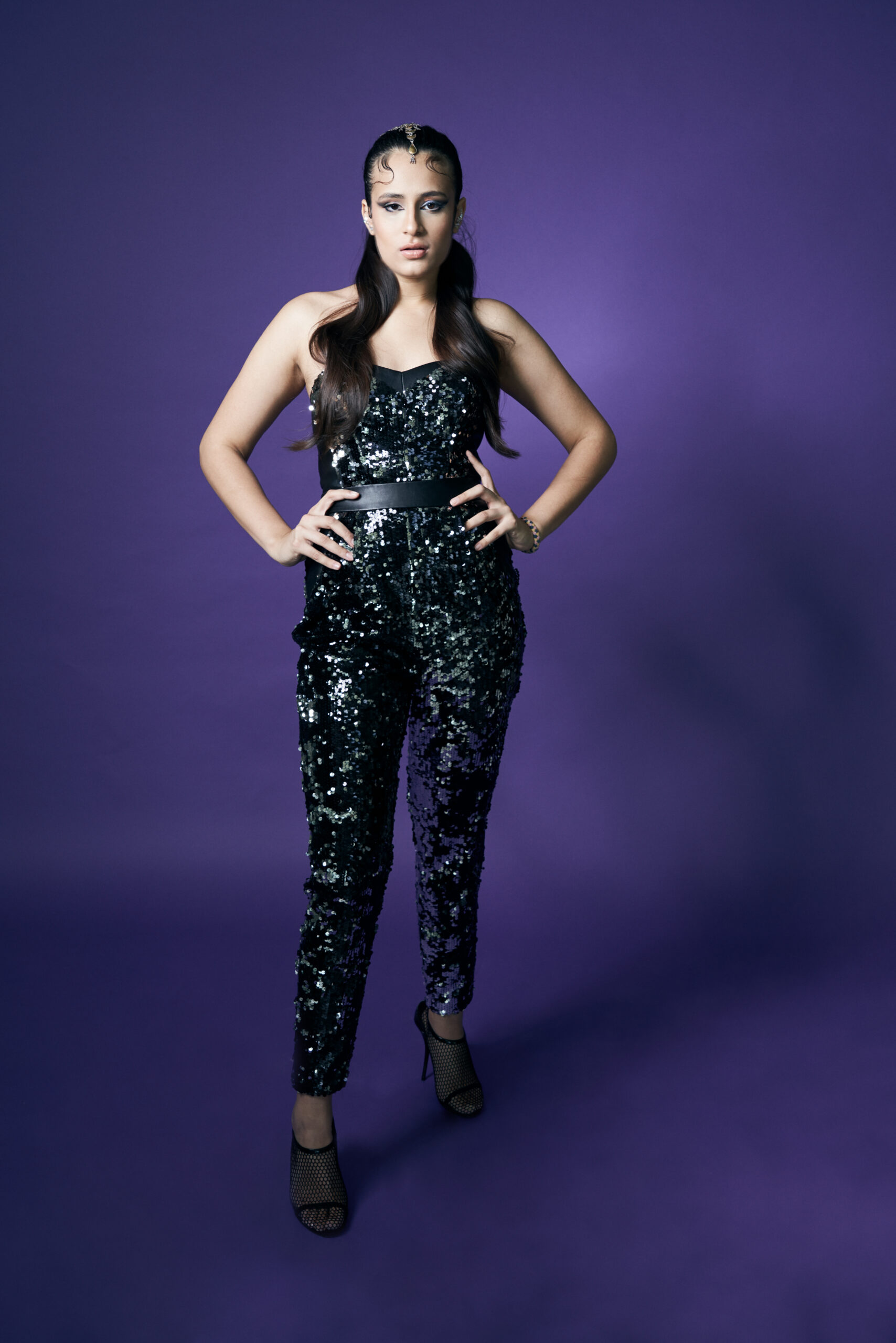 The fusion of Indian and Western sounds gives the anthem a next-level soundscape that was produced by Mousse T (best known for Tom Jones' "Sexbomb,") as well as Diamond Duggal (known for producing Shania Twain's 11X platinum selling album "Up!"). Met with fresh and buoyant pop production, the song blends mainstream melodies with vulnerable lyrics.
Little girl, little girl you're looking so down. Did someone take your crown? Was the pain enough to make you want to drown? Little girl, little girl how did you lose your sanity? Did you lose it to society? With the rest of your anxiety?
The symbolism of the carrousel relates to the innocence of a child to the growth of a person and the conformity into society. We all experience emotions like heartbreak, loneliness, love and joy from a young age. And while we continue to experience these feelings as an adult, the way we process them is very different. Nevertheless, the cycle remains the same and, as RIDI puts it, We're all just living on a merry-go-round.
"Sometimes we can't seem to get away from the past, no matter how much life progresses, the same old feelings always remain. We are always dealing with rumors, gossip and judgement. It feels as though life has become a merry-go-round of the same thing! Exploring these feeling led to the creation of this song."
RIDI sets the bar as we explore her versatility and genuine desire to take her creative visions to the next level. The Bollywood inspired music video gives a nod to her cultural roots in the larger-than-life visual that pays homage to her Indian heritage. "To me, the understanding of my culture helped me find my identity and voice which is why I added the Indian influence, that I'm so heavily inspired by and proud of."
Her talents don't just end with her music. RIDI aspires to become an engineer and will continue her academic pursuits this year, challenging traditional musician narratives and stereotypes. Activist, singer, songwriter and future engineer, RIDI embodies that you don't have to be just one thing as you continue to grow while on the merry-go-round of life.

Breakaway Magazine
Breakaway Magazine is an international, independently published magazine and online platform for the mind, body and soul. Through diverse voices we feature inspirational people and their stories. Breakaway Magazine features global creative talents through the editorial content we publish; allowing this talent to be fostered, recognized and emerge. "The company reaches millions, connecting with an audience interested in more than just the trend, but the deeper meaning." - JB Livingston, Founder/Editor-In-Chief. Read more on our about page.